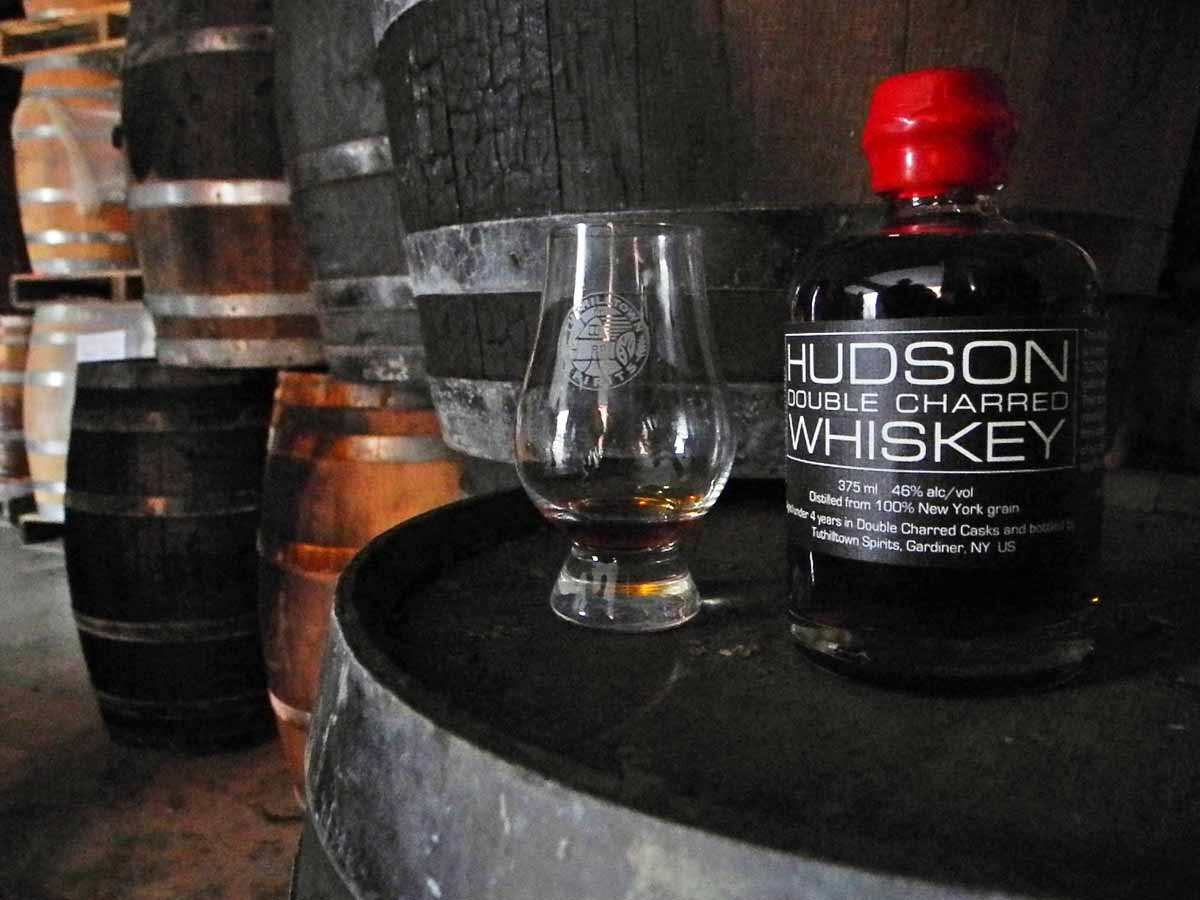 Hudson Double Charred Whiskey Review
At the end of 2014, Tuthiltown Distillery released their limited edition Double Charred Whiskey. It's a mix of bourbon and rye, 92 proof, costs around $50, aged less than 4 years (apparently this label was approved before the TTB crackdown),  it's a 375 ml bottle and was dumped from barrels that were saved from a distillery fire.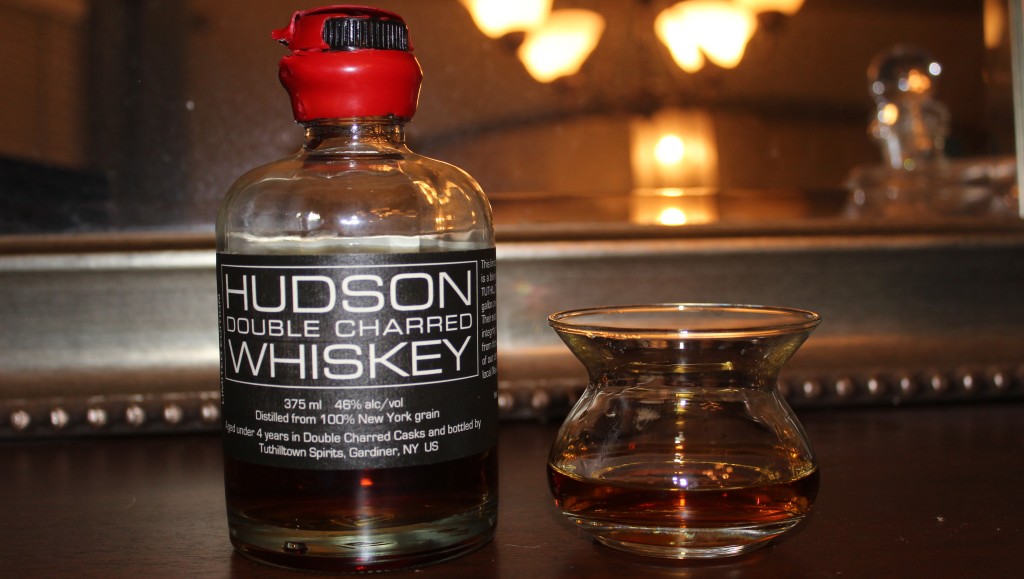 In the fall of 2012, a build-up of flammable vapors in the still room set off a backdraft that nearly caused the farm to go up in smoke. Thanks to the courageous and quick-thinking efforts of local fire fighters, not only was the distillery saved, but 100 freshly filled 10 gallon oak casks holding bourbon and rye now share a part of Tuthilltown's history. Their charred exteriors yet untainted contents got Erenzo thinking, and eventually doing what he does best, innovating. On the two-year anniversary of the fire, the father-son distilling team of Erenzo and his son, Gable, released the limited edition Hudson Double Charred. A blend of bourbon and rye.
As with all bourbon and whiskey back stories, I tend to take them with a grain of salt. In this case it's true. A good story only goes so far. Time to find out if the whiskey is any good.
Hudson Double Charred Review
Nose: A lot of cinnamon. Like a red hot candy mixed with some green wood. Smells young
Taste: Sweet, woody, hints of vanilla and spice. Still taste young and a little raw.
Finish: Woody and sweet
Overall: I'm undecided on this one. I've never been a fan of Hudson Baby Bourbon because it was too young in my opinion and the small barrels just created an overly woody taste. However, this whiskey is different and I'm not sure if I really like it or if it's just different. I'd say give it a try. While it falls short in some areas it's interesting, tasty and for $50 is worth a shot.