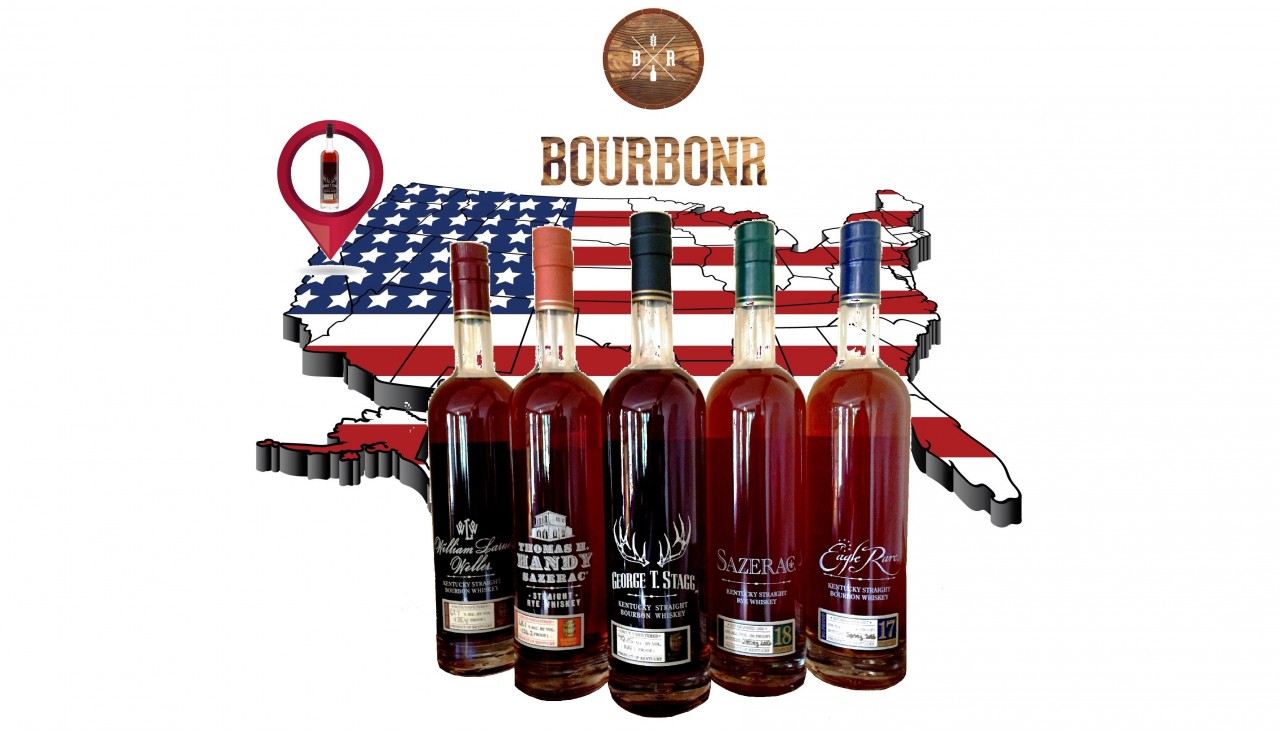 BATC Release Map
Please Read: Each state is highlighted when one bottle is reported in that state. There's a good chance that means that store, and a lot of times that city, is already sold out. This map isn't an official release tracker from Buffalo Trace but a network of bourbon drinkers looking to help each other. Stores are dealing with smaller allocations and greatly increased demand. Please be understanding of this fact. Happy Hunting!
This is the 4th annual BTAC Release Map. Here's the procedure. I highlight each state when the antique collection is released in that state. Remember, distribution can be tricky and just because it has released in part of the state doesn't mean you've missed out. The release map is another tool to help in your BTAC hunt.
My goal is to build a stronger Bourbonr community with this release. For more info and to find other bourbon hunters join the Bourbonr Facebook group. I've also added the city which was reported if you hover over each state. If you're  new and still trying to get your feet wet check out my post "How to Hunt Bourbon" Happy Hunting!
If you find a bottle please shoot me an email at Blake @ Bourbonr.com that includes your state as well as a picture of the bottle. I welcome any tips about state releases as well!

2016 BTAC
12/2 – Mississippi, Maine and Missouri releases their Buffalo Trace Antiwue Collection
11/19 – BTAC released in New Hampshire
11/17 – North Dakota receives their (reduced allocation) of BTAC
11/14 – BTAC released in South Carolina, (Nashville) Tennessee and Connecticut
11/9 – Pennsylvania raffled their BTAC but winners have been chosen and bottles have been received. BTAC hits Arizona
11/3 – BTAC released in New York, Montana, Minnesota, Wyoming, Florida and Maryland. Happy Hunting!
10/27-30 BTAC has a big weekend with releases in the following states: Texas, Nebraska, Oklahoma, Michigan and California
10/27 – Virginia bourbon lovers receive calls to pick up their BTAC (most have been on a waiting list for 3+ years)
10/25 – BTAC continues is tour through the Midwest with an arrival in Indiana today
10/21 – Rhode Island releases BTAC
10/19 – Antique Collection has landed in Wisconsin
10/14 – Tennesee releases BTAC. TN has distribution based on East and West and Nashville hasn't reported yet
10/13 – BTAC lands in Illinois. Fly the W!
10/11 – The Antique Collection comes home! Reported release in Kentucky as of today.
10/6 – Welcome to (Atlanta) Georgia BTAC! This is just Eagle Rare 17 since there are two distributors in GA.
9/28 – Kansas becomes the first state to release BTAC. Open season has begun. The Antique Collection Has released in North Carolina.