Old Forester 1870 Reviewed
Old Forester 1870 is the first release in Brown-Forman's "craft" series. We usually don't think craft when talking about Brown-Forman which is one of the largest American-owned companies in the spirit business but these barrels have been selected the Master Distiller Chris Morris to pay tribute to the company's history.

Age: NAS
Proof: 90
Backstory of 1870:
Old Forester 1870 Original Batch echoes Brown's original 1870 batching process. Back then, Brown batched barrels obtained from three different distilleries to create a consistent flavor profile. To emulate that process, today Old Forester selects barrels from three different warehouses, with each barrel originating from a different day of production, with a different entry proof and a different age profile. The three expressions of Old Forester are batched together to craft Old Forester 1870 Original Batch. This 90-proof bourbon will be minimally filtered, to honor the processes available to George Garvin Brown at that time. 
Bourbon Review: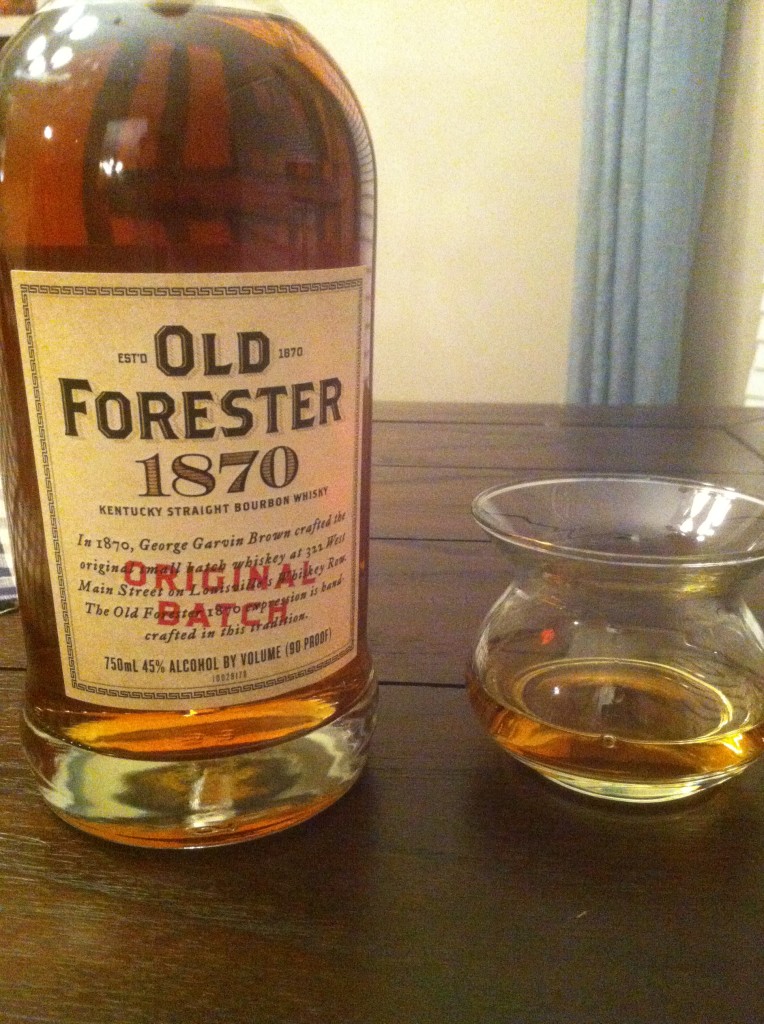 Nose: dry and woody. It has that rye spice that you get from rye bread. There's a little bit of brown sugar
Taste: Starts with a weird cherry cough medicine taste. It's moderately sweet but more spicy like cinnamon.
Finish: orange and oak on the finish with more of the cherry cough drop
Overall: I'm not that big of a fan of Old Forester. Sure I've bought Old Forester Birthday Bourbon (OFBB) and its always been OK for $40 but nothing close to being worth the secondary market prices. With that being said I think 1870 is a mess. The weird cherry taste completely threw me off. It tastes a little hot for only 90 proof and the flavor seemed out of balance. It improves after sitting for a few minutes but with a $40 price tag it's an easy pass for me.
After writing my review I checked to see what other people were saying about 1870. I seem to be in the minority. Most have rated this pretty high (which I don't understand). This is just my opinion so maybe it's me? If you love OFBB you may want to give this one a try.