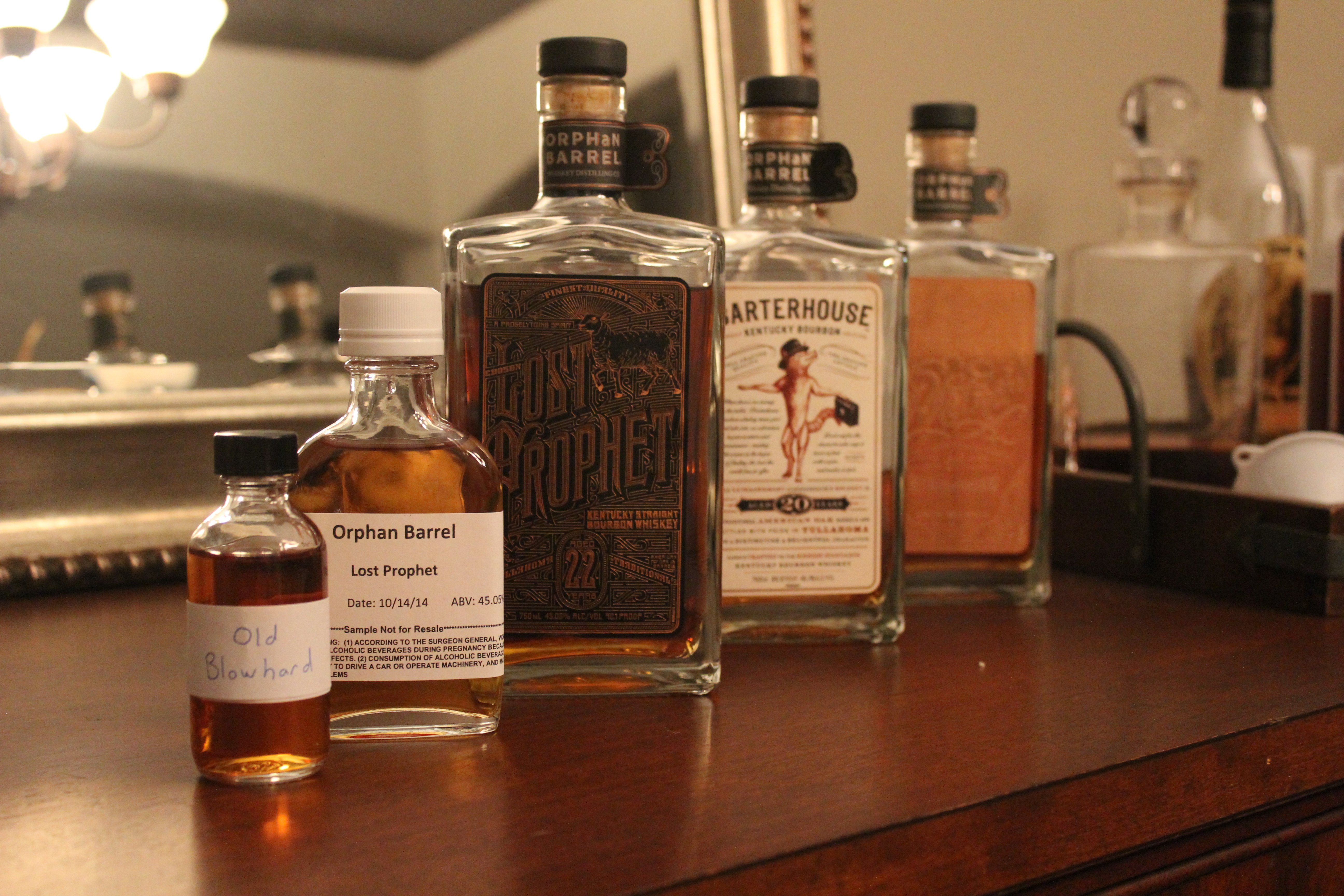 Orphan Barrel Bottles Reviewed
Before you grab your pitch forks, let me explain. I understand, for some bourbon enthusiast defending Diageo's Orphan Barrel Project is like rooting for Ivan Drago in Rocky 4 or wearing an Iceland jersey in Mighty Ducks 2. Forget the marketing. I want to focus on the taste in the Oprhan barrel line up. Yes, I do believe there are several good – great bourbons in the Orphan barrel line.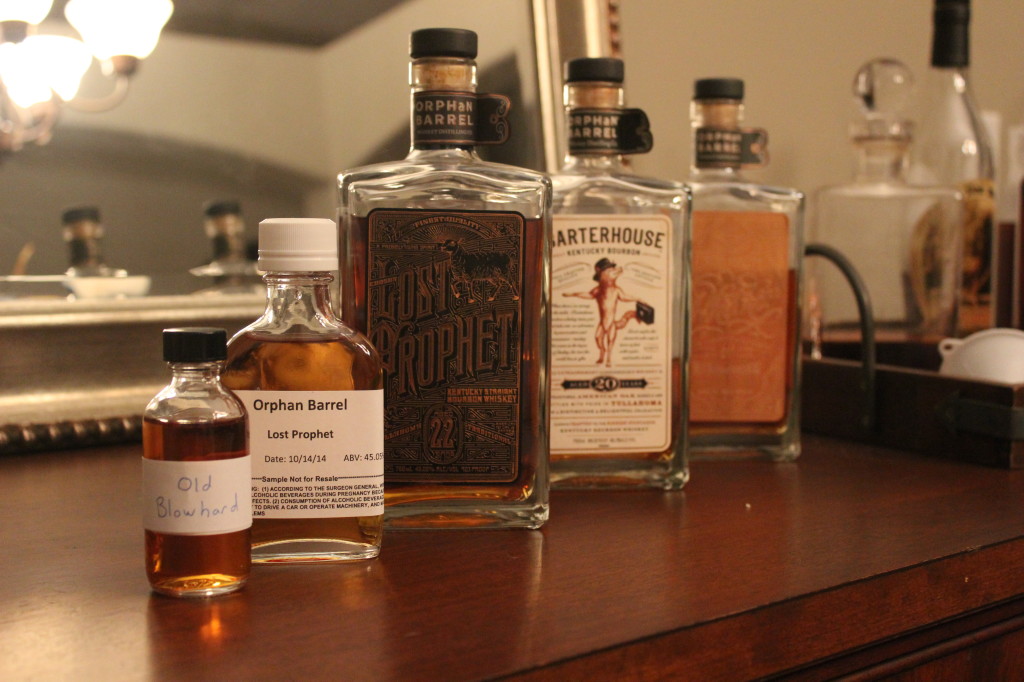 Orphan Background
If you're not familiar, here's what happened. Diageo is the world's largest producer of spirits and a major producer of beer and wine. In late 2013 Diageo announced their new "Orphan Barrel Project". Also, check out Chuck Cowdery's post for more information about the history of these barrels.
The Orphan Barrel Whiskey Company was started to share barrels of rare and delicious whiskey, hidden away and nearly forgotten in the back of rickhouses and distilleries. 

Stories of these lost whiskeys have become the stuff of legend. Our goal is to bottle these rare, small offerings for the world to try.
The Problem
The bottles were over-marketed and Diageo lied about or withheld info from the consumers. Diageo tried to use every buzzword possible (rare, Stitzel-Weller, Limited Edition, etc.). When bottles of Barterhouse started popping up every where, some with bottle numbers in 80k range, Bourbonr's took notice. How do you lose and then find thousands of barrels? After being pressed on the bourbons source Diageo admitted that these bottles weren't distilled at Stitzel-Weller but just aged there. It was downhill after that and rumors began to fly. Oh, and every bottle was around the $100 mark.
Is it Good?
Forget about the price and marketing. High prices and crazy stories are basically the norm in today's in bourbon market. Is the bourbon good? There are plenty of people that think the Orphan bourbons are swill but are they rating the bourbon or the brand (see the halo effect)? Before reading the reviews I need to mention that the Forged Oak was a sample from Diageo but I've since bought my own bottle. It didn't affect my opinion but some people appreciate this information. Old Blowhard was a sample from a friend (Thanks Jason! Follow him on Instagram) but all other bottles I purchased myself.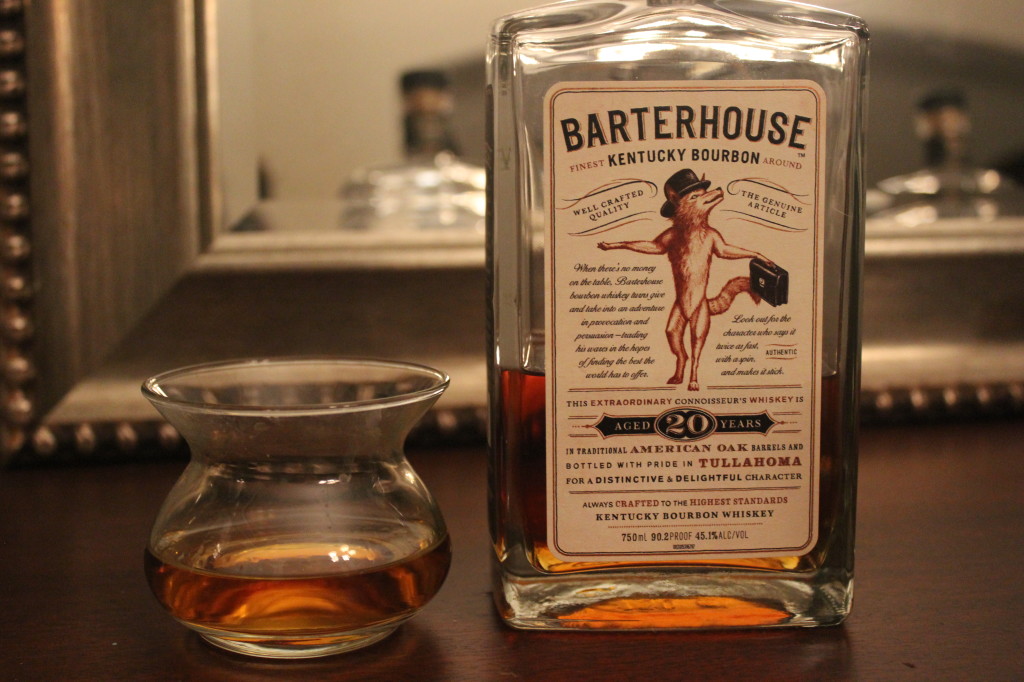 Source: New Bernheim in Louisville, KY ( Now a part of Heaven Hill)
Age: 20
Proof: 90.2
Review: The nose is full of honey and orange with a surprising absence of wood. The taste is fairly light with a little bit of caramel, orange peel and spice. This would be like an all day IPA of bourbon. There is some good flavor but not intense flavor. I wouldn't pay $100 for it but I have seen it packed on to shelves around the $70 mark. That's a much better price point in my opinion.  Barterhouse has probably been proofed down too much.
Old Blowhard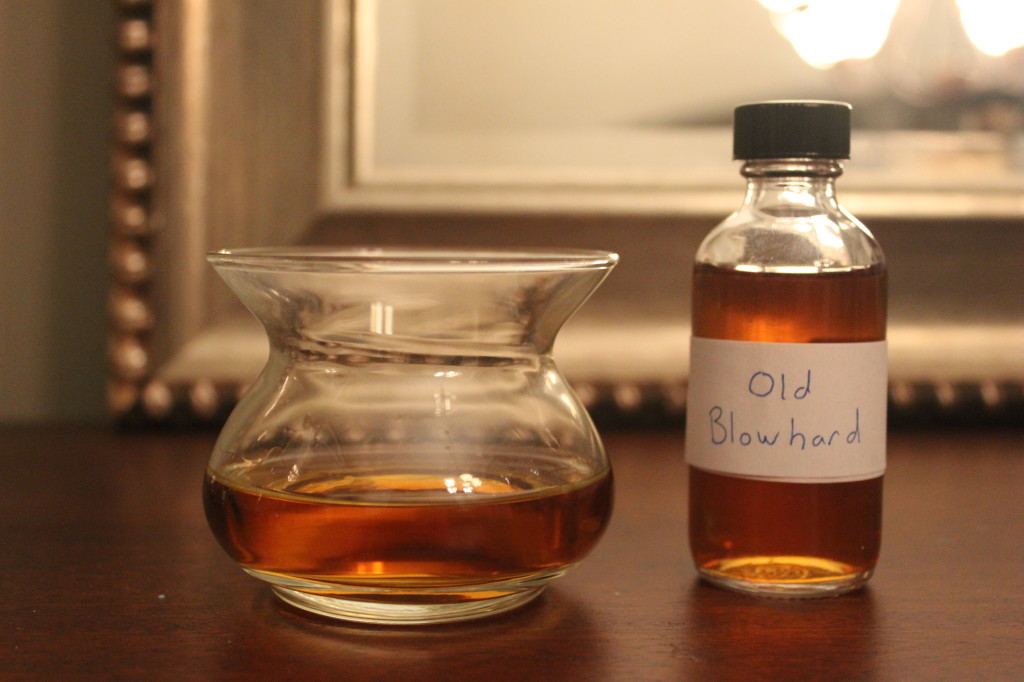 Review: What's interesting about the nose on this one is you're expecting and overly woody. Nothing too strong but notes of dried apricots and oranges, rye spices or toasted rye bread. I'm expecting pine sol on the taste but that's not the case. Sure, it has an overall dry taste but there's also caramel apple, peppercorn and tobacco.
Source: Old Bernheim
Age: 26
Proof: 90.7
Rhetoric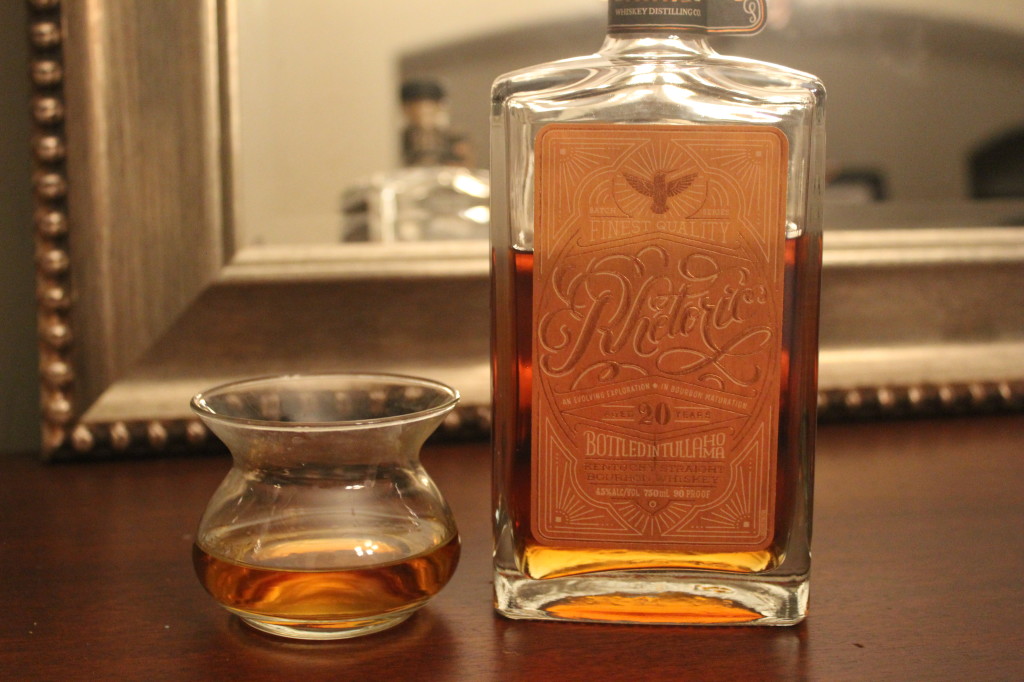 Source: New Bernheim in Louisville, KY ( Now a part of Heaven Hill)
Age: 20
Proof: 90
Review: Nose: mature wood, leather and a little fruitiness. The taste is HOT. Dry, mint, oak and orange peel. It was surprisingly hot for a 20 year old at 90 proof. I compared side by side with a 2013 ER 17 which is very close in age and it lacked complexity and was hotter in comparison. If you're a collector with money to spend maybe it's worth it but if you're a bourbon drinker on a budget I'd pass. I've had pretty good success with letting bottles sit for a couple months and then coming back to them to be pleasantly surprised. After tasting a couple of months after opening the bottle it did mellow out. Nothing higher than an 80 but still improvement.
Lost Prophet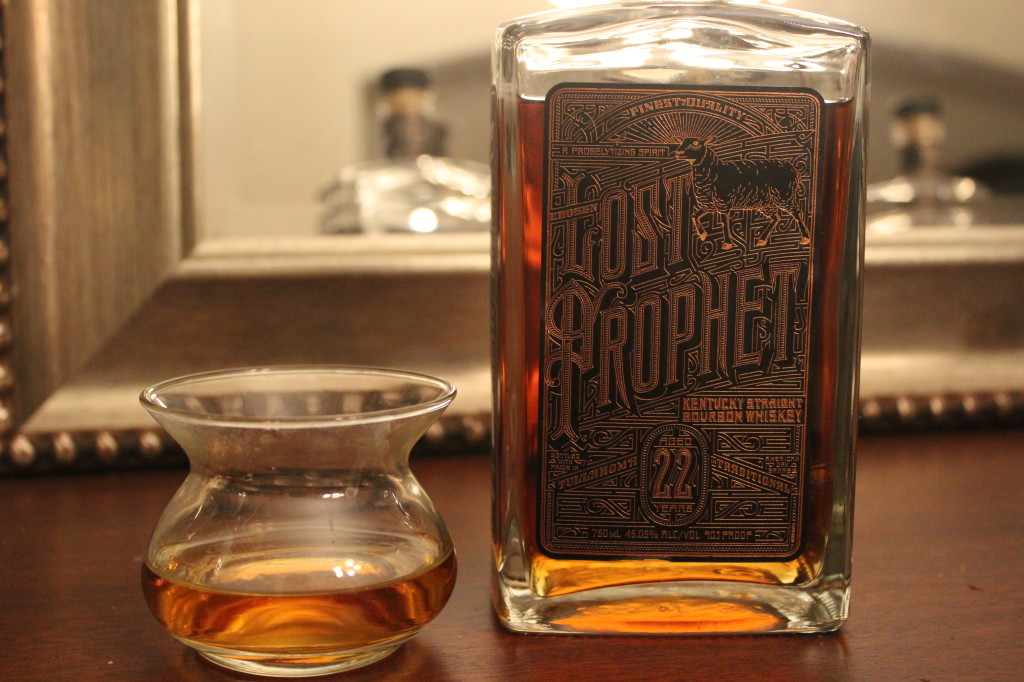 Age: 22
Proof: 90
Review: The nose reminds me of a spiced cake with fruit topping. It's a complex nose with a balance of honey and baking spice. The taste is honey and cherry with spice on the back end. Maybe it's because I know this bourbons heritage but I think it's delicious. Surprisingly sweet for a 22 year old bourbon.
Lost Profit History:
Source: George T. Stagg Distillery (now Buffalo Trace)
Sipp'n Corn also makes a compelling argument that it's mash bill #2
Yes, it was distilled at the former George T. Stagg Distillery. Ever wondered what an ultra-aged Stagg would taste like? This is your chance. Is Stagg and Lost Prophet identical mash bill from the same distillery? For obvious reasons this will never be officially confirmed but looking at the circumstantial evidence I'd say it's pretty clear. Lost Prophet was distilled in 1991 while the George T. Stagg (GTS) Distillery was still owned by Schenley (which was owned by Guinness P.L.C. who later became Diageo). The GTS Distillery was sold to the Sazerac Company in 1992 and they changed the name to Buffalo Trace Distillery in 1999.
In 2002 Buffalo Trace added George T. Stagg bourbon to the Antique Collection. George T. Stagg is an uncut unfiltered 15-16 year old bourbon which was obviously sourced from bourbon acquired in the purchase of the GTS Distillery. What's interesting is there is one year of distillation missing from the early George T. Stagg releases (between the 2006 and 2007 release). Yes, there is no George T. Stagg release that was distilled in 1991. That would make Lost Prophet mash bill #1 from Buffalo Trace. Obviously it was aged at a different location so it's not a direct comparison. It's kind of like comparing a fuji apple to a gala apple instead of apples to oranges.
Forged Oak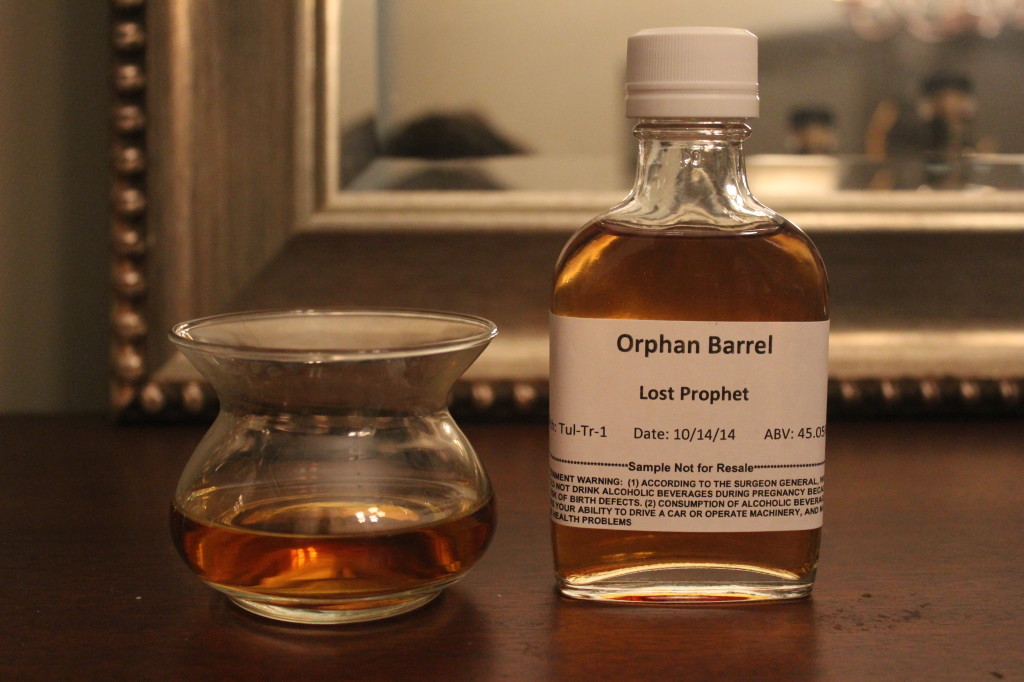 Source: New Bernheim in Louisville, KY  ( Now a part of Heaven Hill)
Age: 15
Proof: 90.5
Review: The nose is dry and spicy similar to toasted almonds with allspice and licorice. The taste is mildly sweet with tobacco, wood and cinnamon. It's well balanced and very good. It's not exactly what I'm looking for in a flavor profile but with a $65 retail I think this is a great buy
Conclusion:
Here's my order for the Orphan bourbons: Lost Prophet (by a wide margin)> Forged Oak> Old Blowhard=Barterhouse (these are pretty equal based on price differnce)> Rhetoric (improved since I first tasted but still not very good)
Basically, I'd treat Orphan Barrel like any other purchase. Look past all the marketing garbage and people bashing it just to bash it. Try it at a bar first. If you like it buy a bottle. I can't say that every bottle is worth the price tag but I'd buy a second bottle of Lost Prophet or Forged Oak. I'd even grab another bottle of Baterhouse if it were around the $65-$70 mark. Maybe Orphan Barrel is just a marketing experiment riding the bourbon wave but I'd rather pay a premium for a nice looking bottle with 20 year old bourbon from legendary distilleries in it rather than a pretty re-bottling of MGPI with a elaborate back story. Ultimately, trust your own taste.
What do you think? Are you a fan of Orphan barrel or do you think it's pure marketing hype?