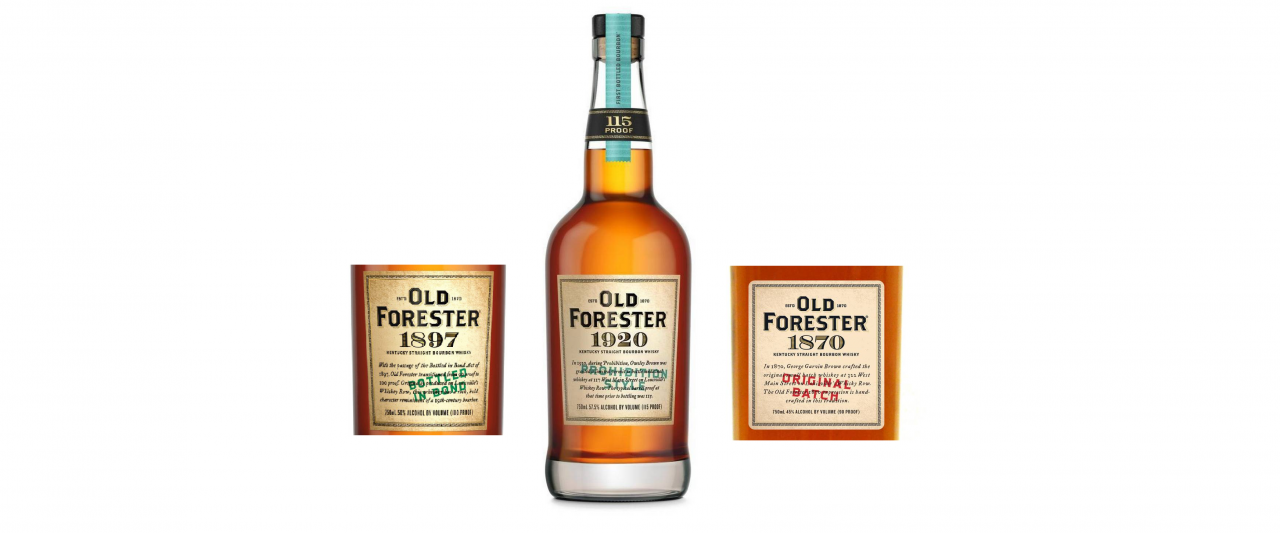 Spoiler alert. I was wrong about Old Forester 1920. If you follow Bourbonr you probably know that I'm not a fan of Brown-Forman. Nothing against the company as a whole. As far as I can tell they run a great organization. They're responsible for some of the most popular whiskeys in the market (Jack Daniels, Woodford Reserve, and Old Forester to name a few). However, I've never loved anything they put out. I pick up a yearly Old Forester Birthday Bourbon but it seems to have decreased since 2013 with an increased price tag. You can read my review of Old Forester 1870 here. Because of my experience with other Old Forester bottles, I was hesitant to try the "Whiskey Row" series.
Old Forester released the "Whiskey Row" line in late 2014 to celebrate the distillery's history. Old Forester was one of the six distilleries to hold a medicinal whiskey permit during prohibition. Each release represents a historical year for the distillery. Old Forester 1920 celebrates the Distillery history since 1920 was the year Prohibition started. I've seen others write good reviews for 1920. It's been recommended countless times on the Bourbonr facebook group. I still held out. Finally, I decided I've spent $60 on worse bottles of bourbon so why not give it a shot.
Old Forester 1920 Bourbon Review
Proof: 115
Age: NAS
The nose is sweet but more caramel and fruity. It has a hint of the cherry nose I'm used to with Old Forester. But, this is much warmer and rounded. It's spicy with notes of cinnamon and minty. The taste is where this one becomes impressive. It's viscous and syrupy. It's sweet and spicy. There's a caramel apple or dark cherry note. The finish is more leathery and woody. It blends to oakiness towards the end.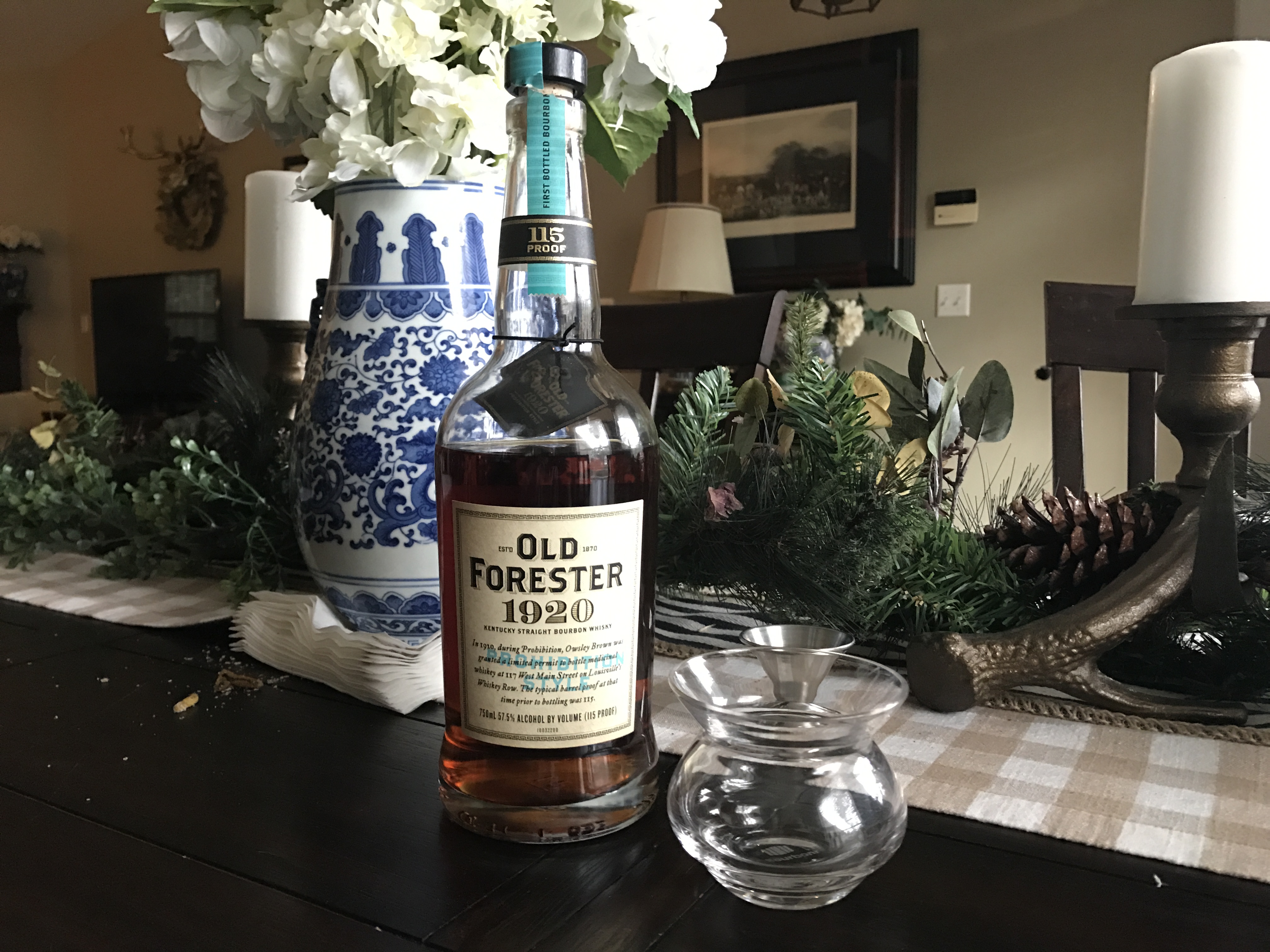 Conclusion: I stand corrected in regards to Old Forester. This is a great bourbon. It's available and (somewhat) affordable. This became one of the highlights of the 2016 bourbon releases for me. I hope to see more releases with this flavor profile from OF in the near future.
I still don't know how old this bourbon is. And, I'm not sure how "Prohibition" is a style. I still consider Old Forester 1920 a good buy. You can find Old Forester 1920 for $59 here.