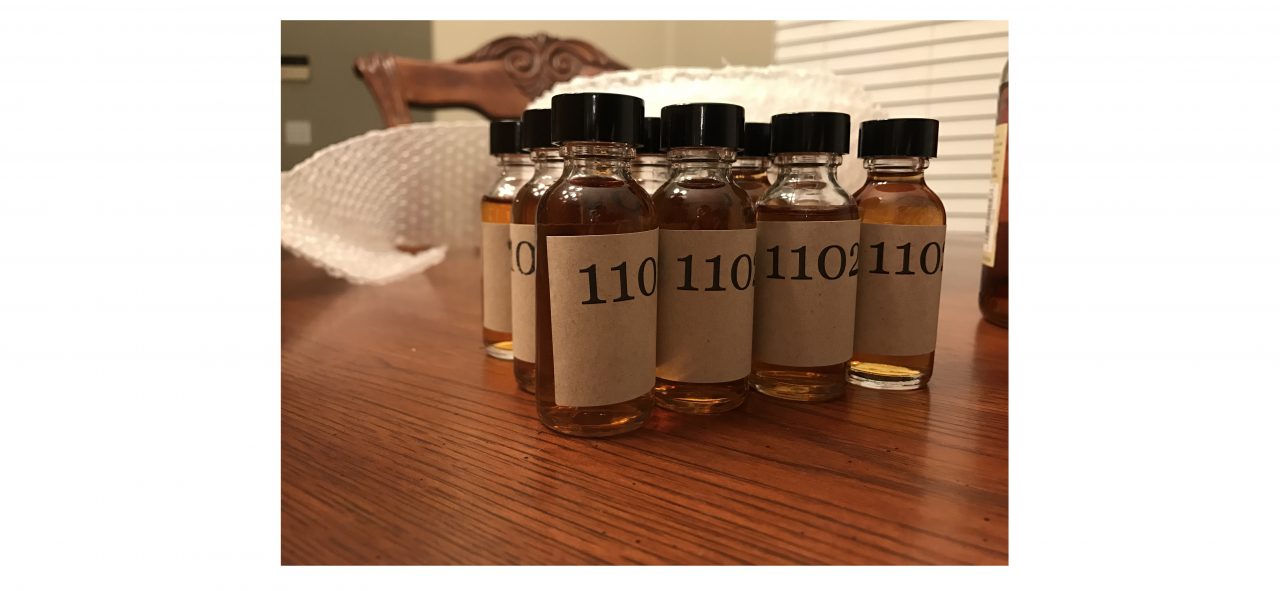 There are a few common themes on Bourbonr. Things like limited editions and release maps have become synonymous with Bourbon. I don't love what limited edition bourbons have become. But, I still want to keep Bourbonr as a resource for those that use the maps. I'd much rather focus on things like blind tastings and available bourbon options. Because of that, I'm starting a new blind tasting series. This will be a live video series with the results posted on the blog. The first live reveal and review is this Wednesday, October 11th, at 9 EST. This should be an entertaining format so would love for you to join us!
Here's the format. Each episode with include 4-5 tasters with 5-7 whiskeys. Each taster is sent samples and will submit their reviews and ratings before the live reveal. Every bottle in the blind tastings has been purchased by me. No outside bottles or media samples will be selected. I try to purchase every bottle at retail but, with today's bourbon market, have to rely on fellow Bourbonr's to source certain bottles. This is an important part of the blind tasting to ensure accurate results. While I doubt it's common, there are stories of distilleries and brands sending "honey barrels" to spirit competitions. The leftovers are what make it to the store shelves.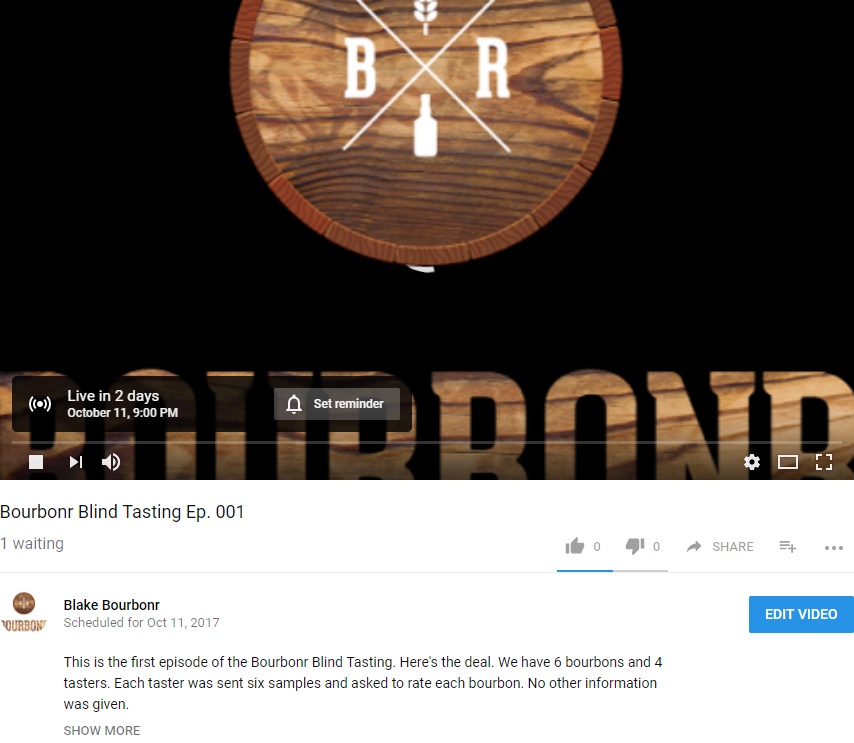 Each taster is asked to grade the samples based on the following point system:
0-60 – Terrible. Bottles should be destroyed
61-70 – Bad. Flavor is off as a whole but shows a few redeeming notes
71-80 – Decent. Could drink in a pinch but probably more of a mixer
81-85 – Good. I want a bottle on my shelf as a daily drinker
86-90 –  Really Good. Everyone should buy a bottle
91-95 – Great. This is phenomenal I would be willing to spend whatever it takes to get a bottle
96-100 – Perfect. This is everything you want in a whiskey and it has no flaws
Why blind tasting? Blind tasting, and tastings, in general, is something I've obsessed over for the last few years. I'm always interested to see how things like price or bottle labels can affect our tasting notes. We all play the role of an unbiased reviewer but there's the pesky subconscious that usually doesn't play along. Reading the book "I Taste Red: The Science of Wine Tasting" was eye-opening. No matter how hard we try to escape it, whiskey tasting is subjective. That's not a bad thing and something I try to embrace in my reviews. My goal with this series is to remove as many biases as possible. I want to give the most accurate review and rating for whiskeys. Sure, I'll still buy the fancy or new bottle occasionally. But, I hope we can reduce the number of stupid bourbon purchases made. Buying a $150 bottle that doesn't taste as good as the $30 bottle is generally regarded as a "stupid bourbon purchase".
For more information about blind tastings you can read my other posts on the subject: The Blind Truth Of Tasting Bourbon & Blind Tasting Elijah Craig