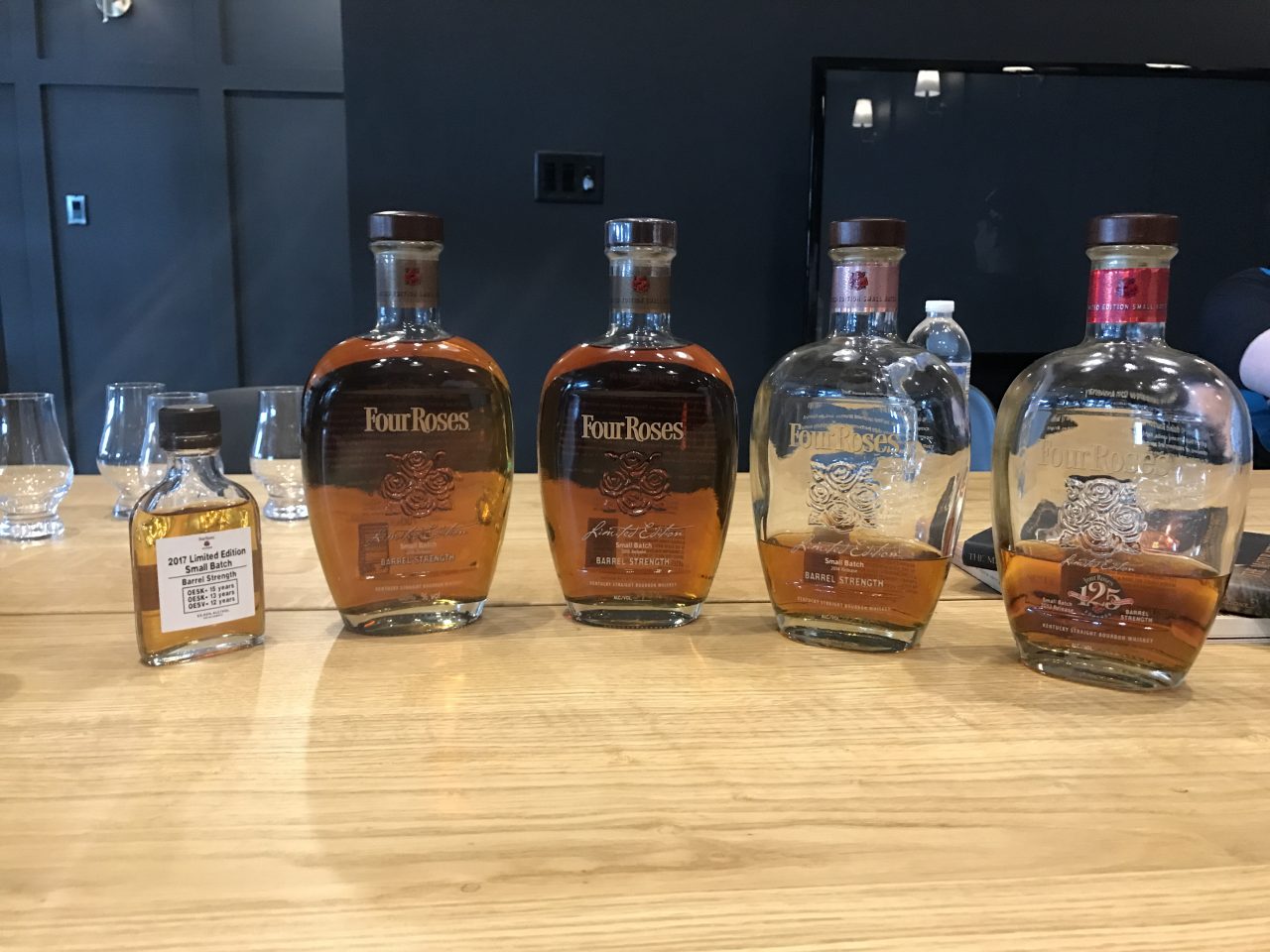 The 2017 Four Roses Small Batch Limited Edition (SmBLE) was a bonus. Four Roses already released the Al Young 50th Anniversary Limited Edition in the summer of 2017. I thought that was going to replace the 2017 SmBLE. But, to the excitement of most Bourbonr, Four Roses decided to release the SmBLE anyways. This year's release is a blend of a 15-year-old OESK, a 13-year-old OESK and a 12-year-old OESV. If you're unfamiliar with what the letters stand for, here is a cheat sheet.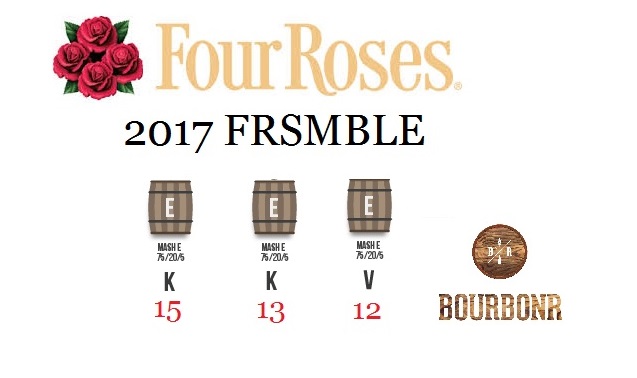 For this review, I set up a semi-blind tasting of the Four Roses SmBLE from 2013-2017. Unfortunately, the sound is pretty bad and it is hard to follow. I decided to go ahead and do another video review for this release. I'll include the blind tasting as well as the results at the end of this post. The results were interesting.
2017 Four Roses Small Batch Limited Edition Review
The nose is fruity and spicy. There are hints of raspberry, plum, and black pepper. It's a little light. The sweetness is nice with caramel and floral. After revisiting, I get more mint and tobacco. The taste is initially sweet. It lacks some mouthfeel. There are notes of honey, vanilla, and black pepper. It turns slightly hotter on the finished with char and tannins.
Conclusion: Overall, this is a good bourbon. But, when compared to prior years 2017 isn't on the same level. This is also the first year without a "B" recipe in the blend. That could play a factor as well. I know, we're splitting hairs with this release. Every release isn't going to be a home run. For the money, I'd prefer a couple of great Four Roses barrel picks over 2017 release.
Now for the results of the blind tasting. You'll have to turn your volume on high if you want to hear anything. This was a semi-blind tasting. Meaning, we knew which bourbons were in the tasting but didn't know the order. We took notes and ranked the bourbons from 1-5 (1 being the best). It's worth noting that the bottles of 2017, 2016 and 2014 were opened that day. The bottle of 2015 had only been opened for a few months. The bottle of 2013 has been opened for at least three years. I believe the bottle is oxidized and it shows in the results. For rating purposes, I would disregard the 2013 results. Four Roses Small Batch Limited Edition 125th Anniversary (2013) is one of my favorite bourbons. I don't think it was fairly represented here.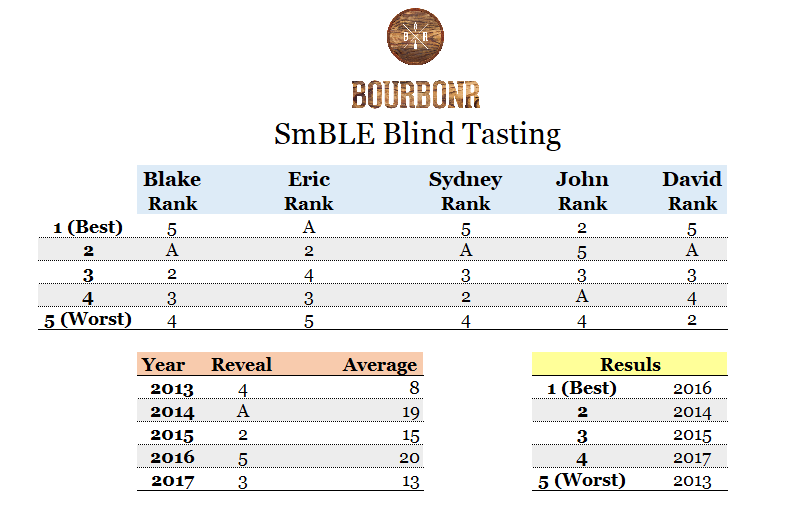 Four Roses SmBLE Blind Tasting