There's a new wave of bourbon hitting the scene. Since the repeal of prohibition, a few familiar names dominate the bourbon market.
Jim Beam, Heaven Hill, Brown-Forman, Wild Turkey, Four Roses, and Buffalo Trace, Maker's Mark distill 99%+ of bourbon on the market
. Small and craft distillers started to pop up across the US. around 2008. In 2008 there were 26 new distillers. In 2017, there were 274 new distilleries. As of 2018, we have around 1,589.
That is a lot of new distilleries but the issue is production capacity. I.e. how much bourbon/whiskey are they making? 
The entire production capacity of new 2017 distilleries is most likely less than one month of production at a big distillery
. There was no real competition from a production standpoint. They're a drop in the "barrel" compared to the big seven distillers. That was until a few years ago. A new trend has started to develop. We've started to see some new faces in the distilling world that can compete on production.
Here is a list of new distilleries with sizeable production capacities. A lot of these numbers are estimates. But, I've tried to link to sources where I can. Also of note, not every distillery is running at full capacity. That goes for the big guys as well.
New Distiller's
Lux Row
– 20,000 barrels (could move to 50,000
in the near future
). 1,700,000 proof gallons
Michter's
– 16,500 barrels. 1,000,000 proof gallons. With an
additional
expansion for aging (sourced barrels)
Smooth Ambler – 3,000 barrels (per John Little). Vendome 36 ft Continuous Column still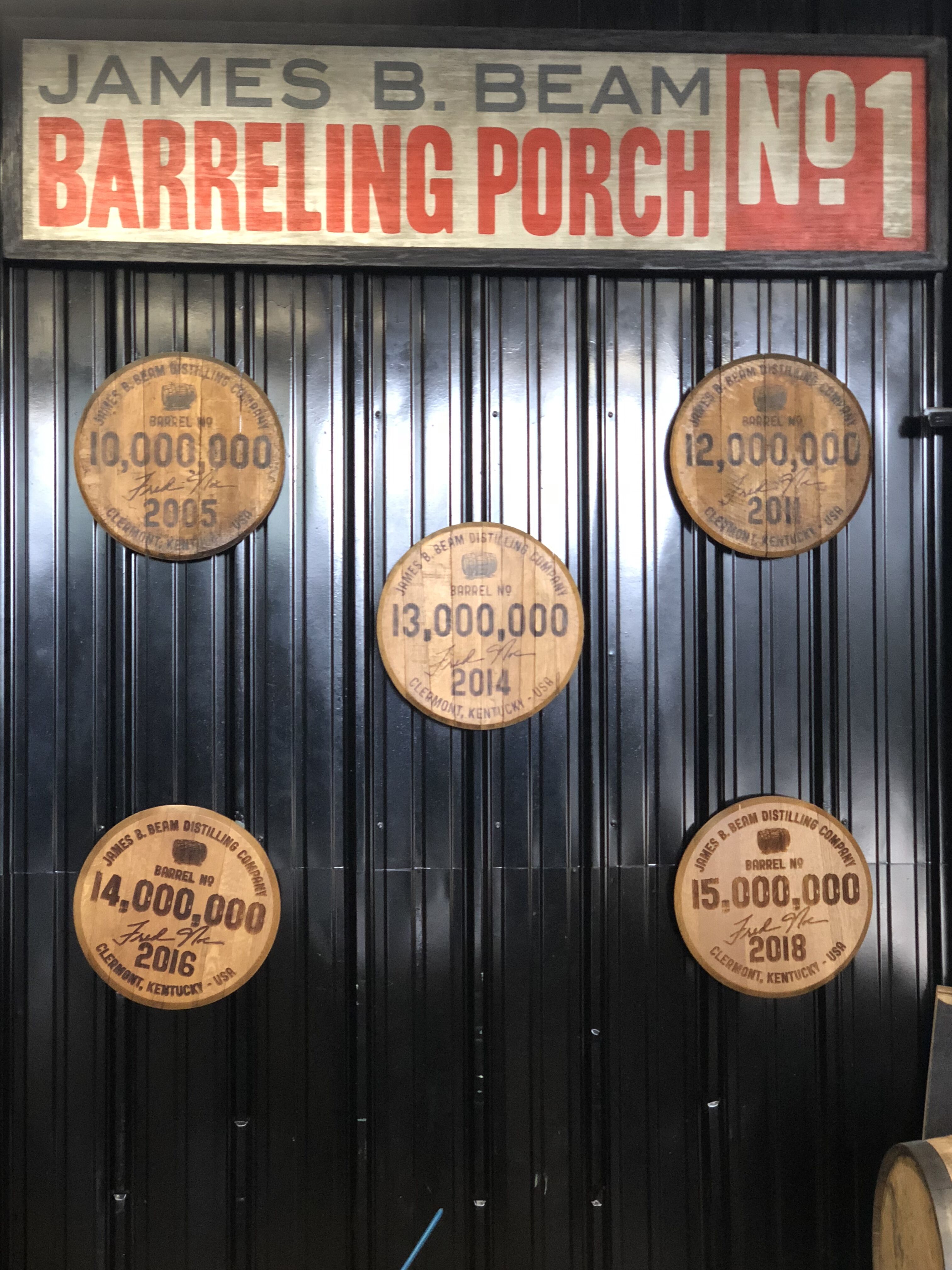 Big Guys:
Buffalo Trace – 250,000 (3rd party source) barrels a year
Jim Beam (both sites) – 600,000 barrels a year (multiple sources) and expanding
The first wave of bourbon started after prohibition. The large distilleries have been operating since at least the early 1900s. Some have changed ownership/name over the years. Bourbon's second wave was around 2009. This is when the craft movement started to take off. But, most of these operations were at a much smaller capacity. Now, we're onto the third wave.
Within the last five years, an estimated 300,000 barrels per year of capacity was added by seven new distilleries
. That's a lot! What we can't see is the demand side. Are new consumers flocking to bourbon and American whiskey fast enough? The big seven distilleries have increased their capacity as well. Will that be enough to meet consumer demand? Only time will tell.
For now, the bourbon horizon looks bright. Pappy Van Winkle 23-year will still be hard to find. But, excellent bourbon from an expanding number of distilleries will be plentiful!