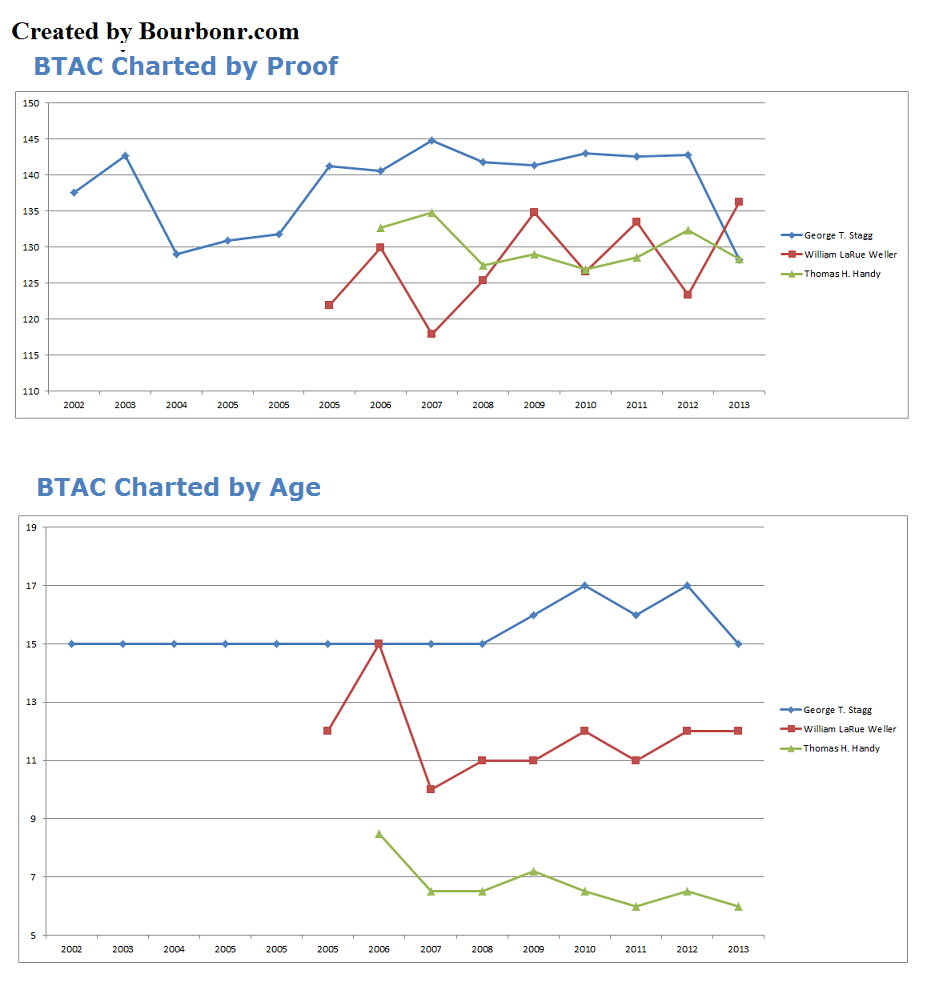 An analytic review of the BTAC barrel proof releases
Every fall since 2002 Buffalo Trace has released their Antique Collection. While the Antique Collection has evolved over the years there are three staple barrel proof whiskies (2 bourbons and 1 rye) in the collection: George T. Stagg, William LaRue Weller and Thomas H. Handy. Every year these three whiskies are crafted by selecting barrels from three of my favorite Buffalo Trace mash bills (mash bill #1, wheated mash bill and the rye mash bill).
While most would be happy to drink and enjoy these fine whiskies the accountant in me came out so I decided to whip out an excel spreadsheet. The antique collection began in 2001 but George T. Stagg was not released until 2002 along with Eagle Rare 17, Sazerac 18 and Weller 19 (no longer released, these barrels were most likely siphoned to Pappy Van Winkle and later WLW). It wasn't until 2005 that Buffalo Trace introduced William LaRue Weller with Thomas H. Handy following the next year. By 2006 we had the current line up for the Buffalo Trace Antique Collection:  Eagle Rare 17, Sazerac 18 (the first two are age stated and 90 proof so not much to analyze there), William LaRue Weller, George T. Stagg and Thomas H. Handy.
BTAC Barrel Proofs by the numbers: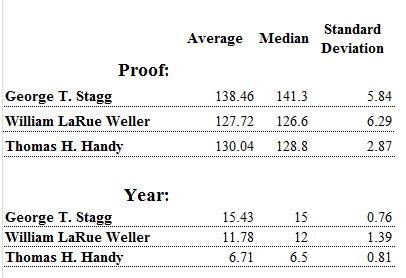 There is a lot of interesting details on the graph below. Notice that while the proof has remained fairly consistent in Thomas H. Handy there are some pretty big swings in both George T. Stagg and William LaRue Weller. This is most likely because Buffalo Trace is going after a specific taste rather than just bottling on a predetermined date. Also, 2013 was the first year George T. Stagg wasn't the highest proof in the release. While I really enjoyed the lower proof of this years release this is something I think will change for the 2014 release.
It's also interesting to compare proof and year. In 2005 Stagg was 15 years old and 141.2 proof while in 2013 it was 15 years old and only 128.2 proof. The difference is most likely due to the the warehouse or section of the warehouse the barrels were aged.
What things do you find interesting in these numbers? Let me know in the comments section.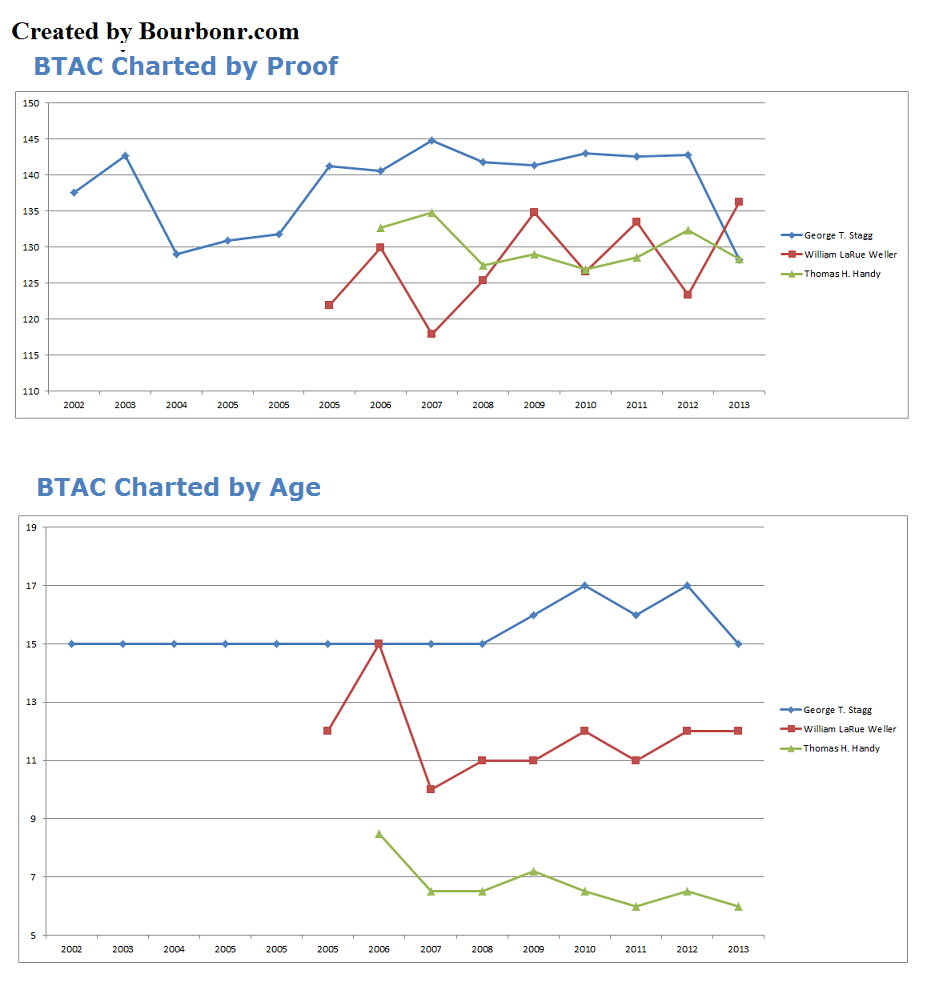 Final thought: How great would it be to add a barrel proof release from mash bill #2! Maybe a Blanton's (US release) or Elmer T. Lee BP? Just a thought
Have you tried one of these fine whiskies?
Add it to your Whiskey Library and start reviewing bourbons now!