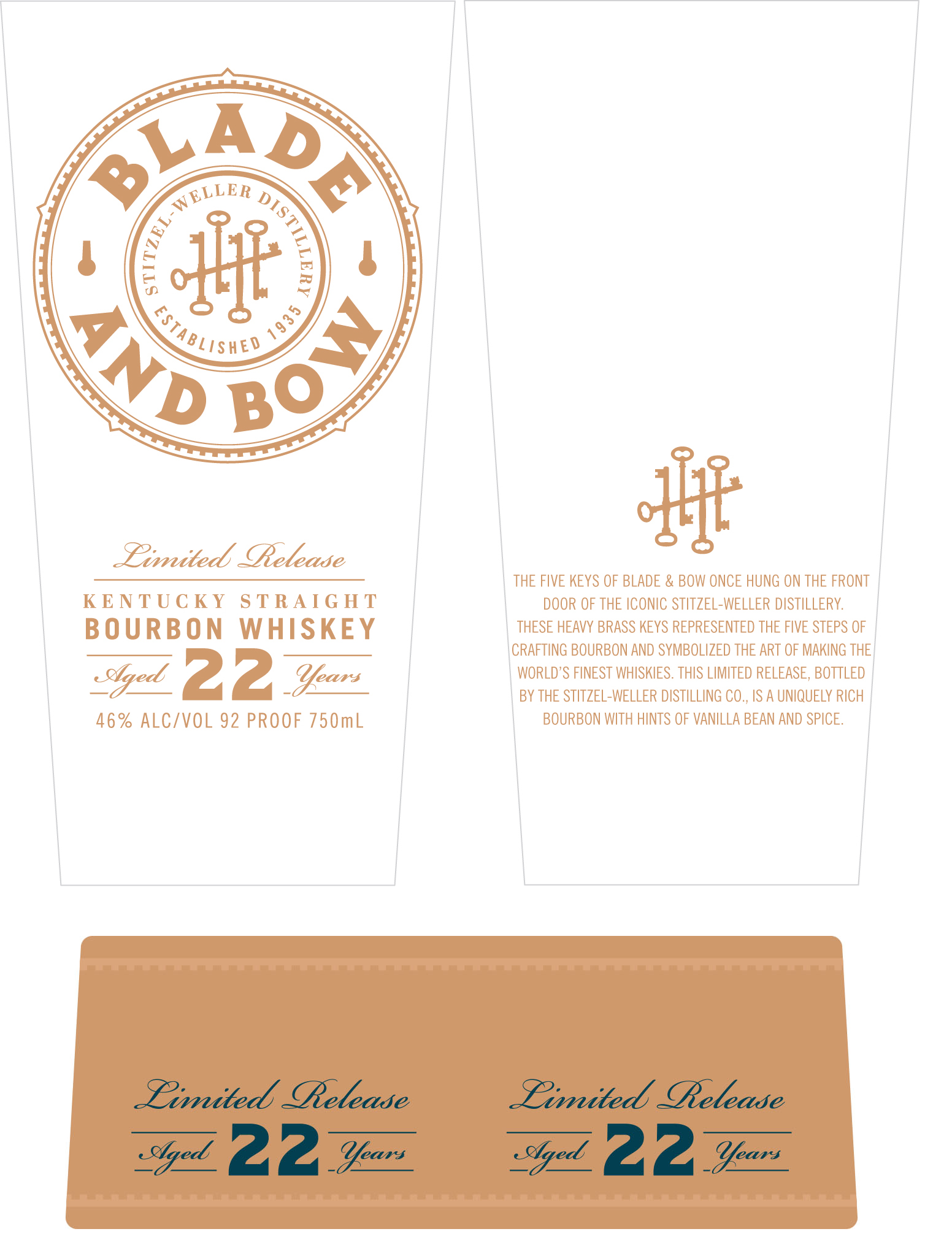 Blade and Bow 22 Year Old Bourbon Announced
Just one week after receiving approval for a non-age stated Blade and Bow bourbon Diageo clears a 22 year old Blade and Bow label. This bourbon is 92 proof and is also bottled by "Stitzel-Weller Distilling Co." This is not to be confused with the Stitzel-Weller Distillery. The Stizel-Weller Distillery was shut down in 1991 which would make any bourbon produced there 24(ish) years old. Diageo could have been holding the bourbon in steel tanks since Blade and Bow is only 22 years old but I highly doubt that is the case.
The five keys of Blade & Bow once hung on the front door of the iconic Stitzel-Weller Distillery. These heavy brass keys presented the five steps of crafting bourbon and symbolized the art of making the world's finest whiskies. This limited release, bottled by the Stitzel-Weller Distilling Co., is a uniquely rich bourbon with hints of vanilla bean and spice.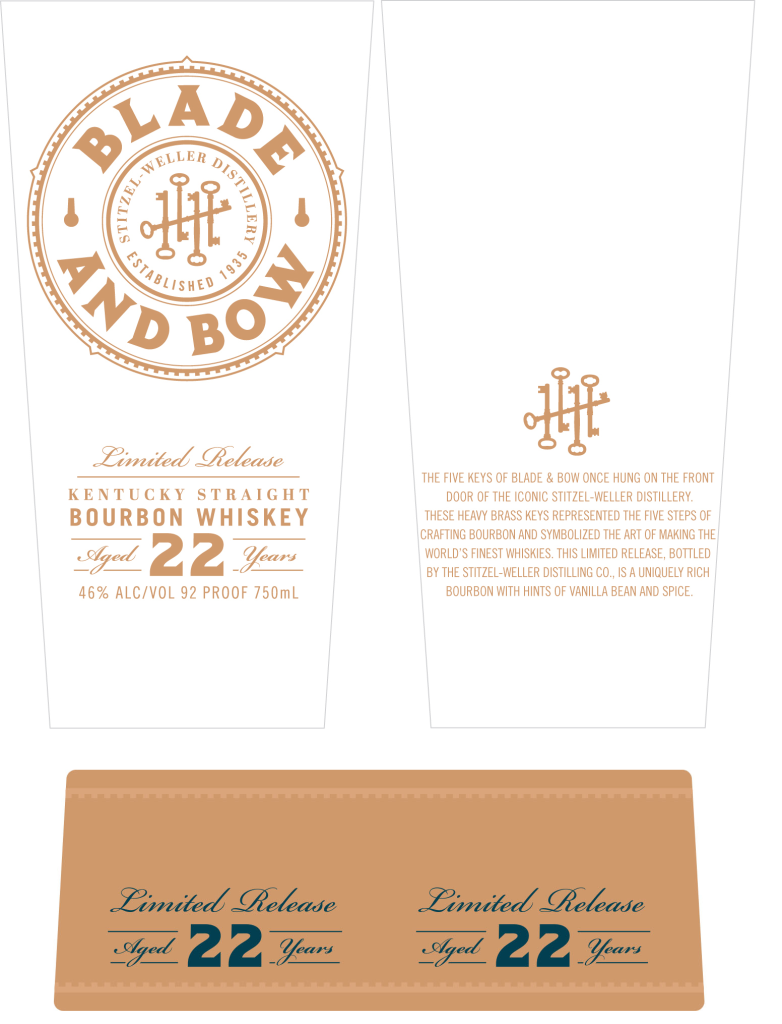 It's (most likely) 22 year old Baterhouse that has been bottled in Kentucky instead of Tennessee. Get ready for a price tag north of $100. Will I buy it? Probably not. My whiskey cabinet is already stocked with fancy bottles with 20 year+ age statements. I'll try it at a bar and then make my decision.
This is starting to feel like my post "What Will Kill the Bourbon Boom" coming to fruition.