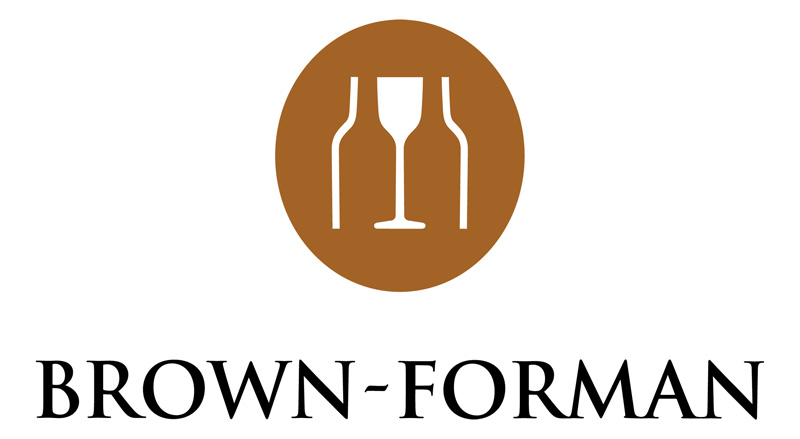 Mash Bill Breakdown of Brown-Forman
This is the fifth installment of mash bill breakdowns on Bourbonr and is slightly different than the others. In the past I've focused on each distillery. However, I've decided to include the entire Brown-Forman portfolio on this one since it makes it more interesting. You'll notice I've included all american whiskey (sorry, Canadian Mist fans) produced by Brown-Forman. Yes, Old Forester and Jack Daniels are basically cousins.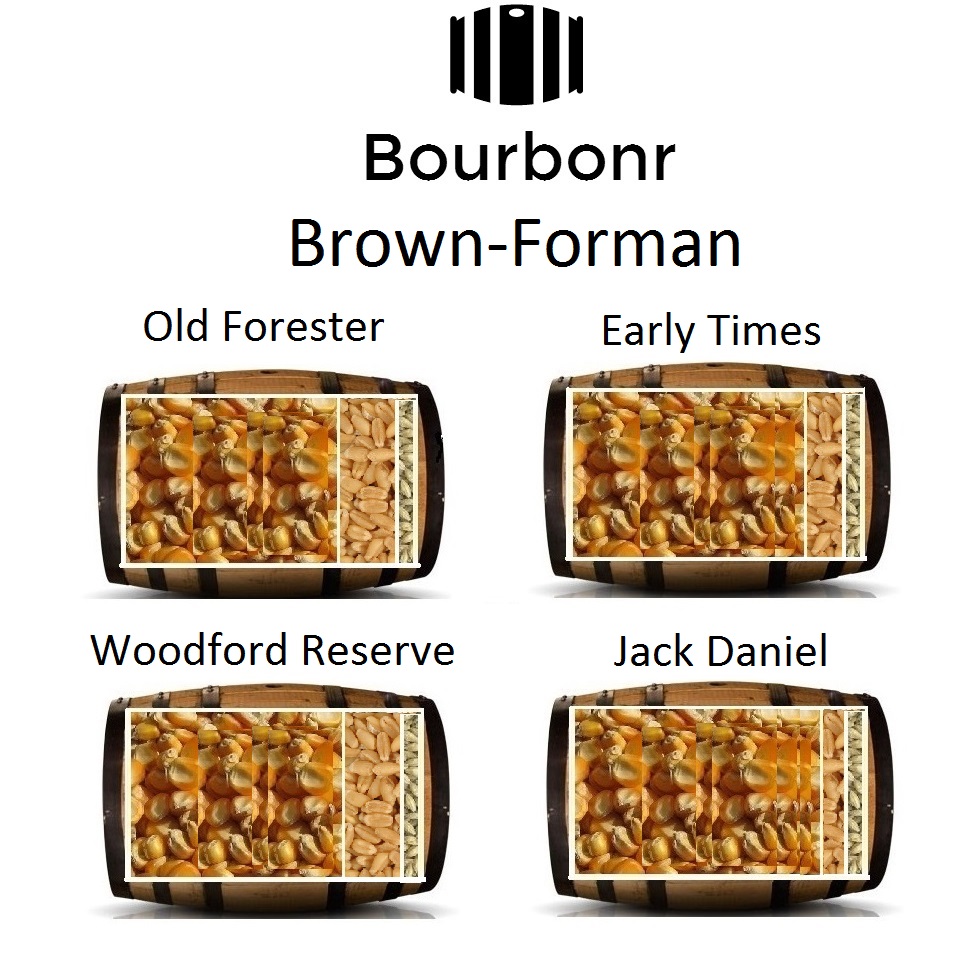 About Brown-Forman:
Brown-Forman is a diversified producer of fine quality consumer products. It was founded in 1870 by George Garvin Brown in Louisville, KY, U.S. His original brand, Old Forester Kentucky Straight Bourbon Whisky, was America's first bottled bourbon and remains one of Brown-Forman's finest brands today. Geo. Garvin Brown IV, a descendant of the founder, is part of the 5th generation of Brown Family members engaged with the company and serves as the Presiding Chairman of the Board.

Brown-Forman employs 4,120 people worldwide with about 1,000 located in Louisville. Brown-Forman, one of the largest American-owned spirits and wine companies and among the top 10 largest global spirits companies, sells its brands in more than 135 countries and has offices in cities across the globe. In all, Brown-Forman has more than 25 brands in its portfolio of wines and spirits.
Points of Interest:
– Old Forester and Woodford Reserve are the same mash bill
– Woodford Reserve was initially (and a majority still) produced from honey-barrels of Old Forester bourbon. In 1993 Brown-Forman re-purchased the  Labrot & Graham Distillery and turned it in to the Woodford Reserve Distillery. Brown-Forman hasn't publicly stated how much of Woodford Reserve is actually distilled at the distillery (they use pot stills at the Woodford Reserve Distillery) and how much is shipped in from the Brown-Forman Distillery to age at the Woodford County location.
– Brown-Forman contract distilled Rittenhouse Rye for Heaven Hill after their 1996 fire. Look for dusty bottles of Rittenhouse with DSP-KY-354. Brown-Forman also contracts for many other brands. If an NDP claims they can't give their source BF is usually at the top of the list for sources.
– Is the new Woodford Rye re-bottled  Rittenhouse rye? Maybe. The timing makes sense because BF would have capacity to make their own rye after Rittenhouse switched back to Heaven Hill last year.
– Brown-Forman likes to experiment under their Woodford Reserve brand. A new Woodford Reserve Distiller's Select is released annually.
– Early Times is a typical bourbon mash bill but isn't aged new casks so it's classified as Kentucky whisky.
– Jack Daniel's meets all the qualifications of bourbon.