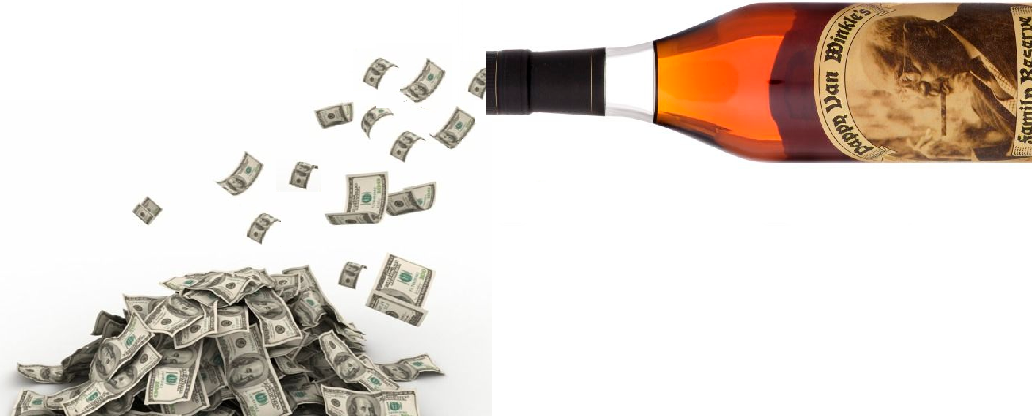 A Tale of Bourbon Today
Bourbon/Tennessee Whiskey sales were up 9.6% in 2014. The super premium sector saw a 19.2% growth as well as exports topping $1.2B. Bourbon is everywhere. It's at every bar and restaurant I visit. While checking for abnormal heart rhythms, my Doctor discusses the upcoming Pappy Van Winkle release. I can't even walk down the frozen food aisle of a grocery store without seeing bourbon. Every time I walk into a store to buy a bottle I'm surprised with an increased price tag or an empty shelf. Or, maybe I've become accustomed to increased costs its hard to tell. I don't blink at a $150 price tag for a bourbon I was paying $50 for a few years ago. I assume every limited edition bourbon will exceed the $80 mark.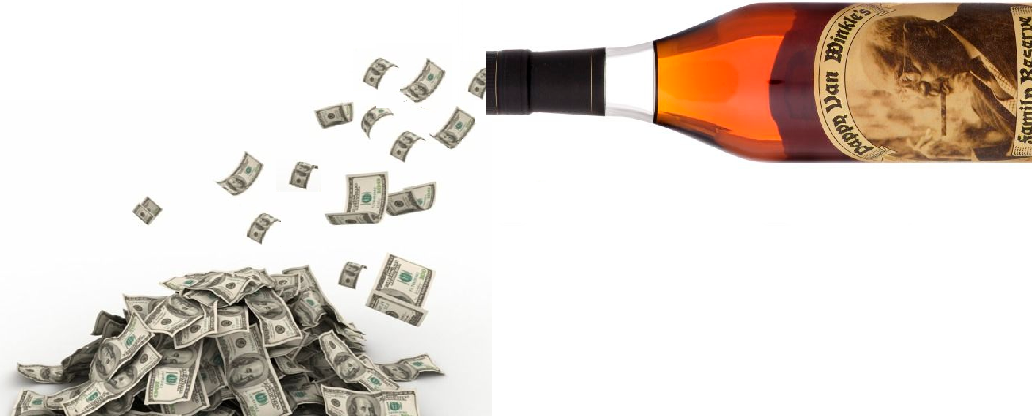 The USA Today tells me this is the bourbon "Golden Age." Pappy Van Winkle is impossible to find. The Antique Collection has hit 2013 Pappy levels of findability. If I ask a Total Wine employee about a limited edition bourbon, they just snicker and turn away. The bourbon community continues to grow. More people want Pappy and with increased demands comes increased prices. The store blames their gouging tactics on the flipper. The everyday drinker blames their inability to get a bottle on the flipper. There are more flippers today but who could blame them with current prices. Who could blame the retailer that charges a premium when they could just as easily sell on the secondary market. Plus, the retailer had to buy 36 cases of vodka they didn't want only to get allocated one bottle. If you missed a release a few years ago, you could at least go to a bar for a pour. That 1.5 oz of WLW will now cost you $65.
This whole time the guy that enjoys sharing, drinking, and trading bourbon gets left behind. The bottle of Pappy 23 in my closet now exceeds the value of the truck in my garage. How can I open a bottle and not think twice about flipping? But that would make me bourbon enemy # 1, right? I don't even want to think about the "profits" I've drunk over the years. It was funny five years ago to mix Pappy 15 (I paid $65) with Coke on occasion. Now, I laugh less about it since people are paying $900 for the same bottle. This feels less like the golden age.
"Too much of anything is bad, but too much good whiskey is barely enough." – Mark Twain
There was a time when premium bourbon was flowing at a standard cost. Most bourbonr's referred to this as the Bourbon Glut. A period following the bourbon boom of the 60's when sales were down, and distilleries were forced to sit on barrels. Sometime around the late 70's to mid 80's bottom shelf brands contained much older bourbon than their age stated label. It all stems from a quick decline in demand that most distilleries didn't react to quick enough. Ever wonder why someone would pay hundreds of dollars for an Old Granddad BIB or Old Taylor 6 year from the 70's? Chances are those bottles contained much older (excellent) bourbon. It's incomprehensible for today's bourbon drinker. Today, we drop age statements and a lot of times quality. We charge premium prices for bottles that are marginally better than bottles sitting on shelves.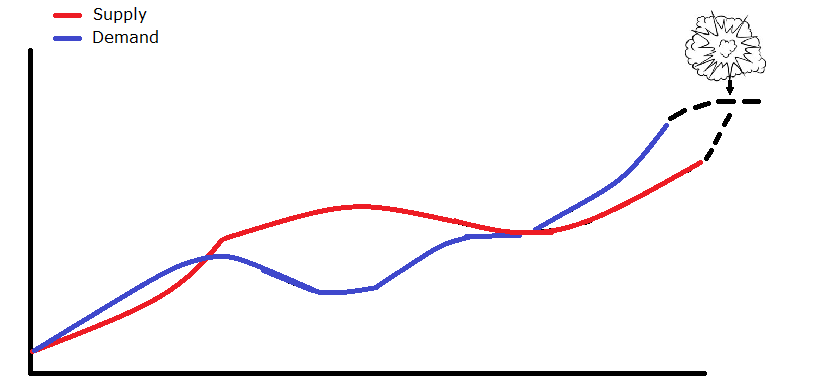 Are we doomed to see a bourbon bust and would a bust mean a future glut? There's no question that supply will catch up with demand. The question is how quick will distilleries be able to react. When you manufacture a product that takes 4-23 years to mature projects can be challenging.
While demand still outpaces supply distilleries are laying down as many bourbon barrels as they can. How long will that last? Will I get a chance to live through a bourbon glut? Who knows but it would be nice, in 30 years, to drink a 14-year-old Eagle Rare stuffed into the 10-year bottle due to oversupply.
3 Golden Age Bourbons