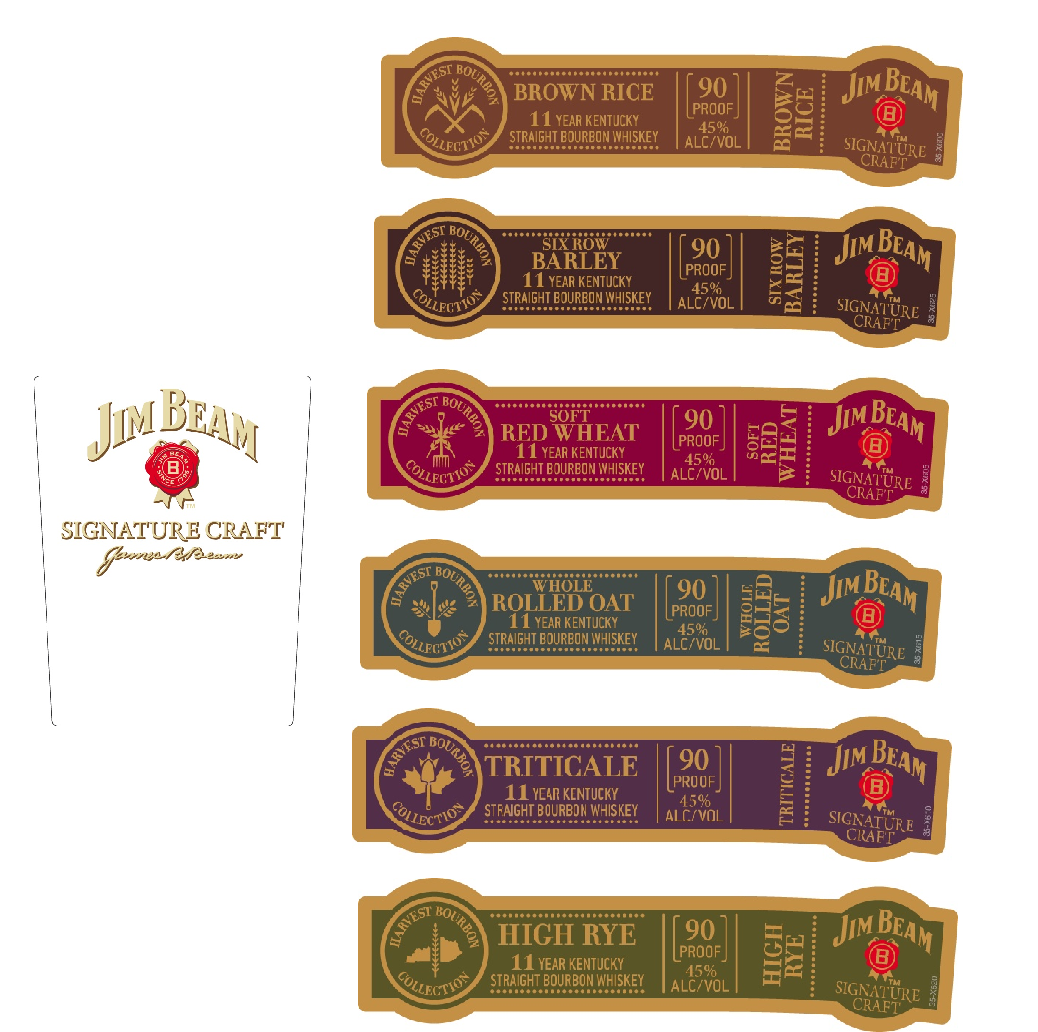 Bourbon Review: Jim Beam Harvest Collection
Experimental mash bills are continuously popping up on on store shelves but Jim Beam has been playing around with different mash bills for quite some time. Last fall they announced their Harvest Bourbon Collection which included 6 different experimental mash bills all aged 11+ years.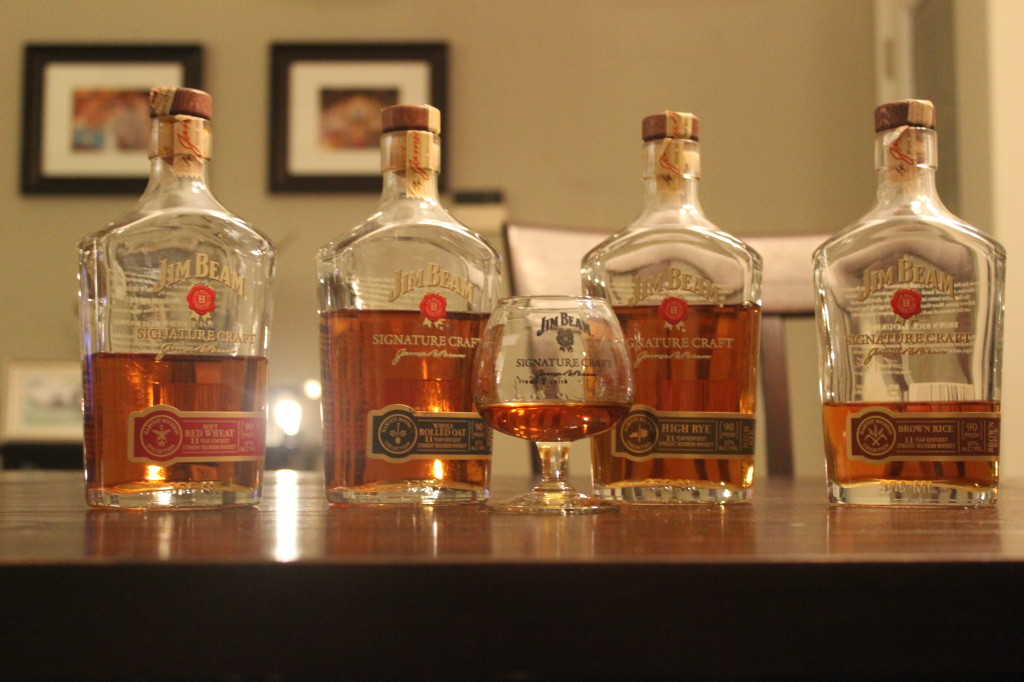 Here's some more information from Beam:
From Jim Beam® Signature Craft comes the Jim Beam® Harvest Bourbon Collection™, a series of six unique bourbons that celebrate the distinctive tastes imparted by the distillation of different grains. More than 11 years of aging have brought out the nuances of these unique ingredients to create some of the rarest, most unique whiskey expressions to ever leave a Jim Beam® rackhouse.

Jim Beam 7th Generation Master Distiller Fred Noe is proud to release the second wave of two grain representations – High Rye and Whole Rolled Oat – in extremely small quantities this February. The first set of expressions – Soft Red Wheat and Brown Rice – were released in September 2014, and the final two – Triticale and Six Row Barley – will be released with limited quantity in September 2015.
 Harvest Bourbon Reviewed:
Whole Rolled Oat

The nose is citrus and char with a sweet overall smell. There's also a grassy, green apple or vegetal note. That taste is sweet up front but moves in reverse order of the nose with char then citrus notes. Overall it's very flavorful with no one note over powering the other. It is missing that sweet cherry flavor that usually accompanies wheated bourbons. This could have for to do with the Beam yeast than the mash bill.

There's a surprising minty smell to this bourbon. There's also some caramel but more of a flat nose. That taste is good with more of a corn/grainy taste with a nice finish.

If I'm being honest, I was least excited about the Brown Rice bourbon. To me, rice had no place in a bourbon mash bill but I think Beam may have proven me wrong. The nose has a lot of caramel and woody notes. Much more flavorful than I expected. That taste is buttery, oaky and dark fruit (like a dried cherry). This is the taste I was expecting from one of the wheated bourbons.

Now this is good! The high rye really comes through on the nose. There's fruity, mint and caramel notes. The taste is woody with caramel backed up by spice and a peppery finish. Beam isn't disclosing the exact mash bill they used in the "High Rye" bourbon but since Old Grans-dad is around 27% I would guess that this is in the 30%-35% range. I like to think of this as an 11 year old Old Grand-Dad
 Harvest Bourbon Collection Conclusion:
These are interesting bourbons with some winners and some that come up a little short. I like the fact that Jim Beam has released them in 375 ml bottles. These bottles are more about experimenting and seeing how different grains affect the taste (although I'd take a 750 ml bottle of the high rye!) A brown rice bourbon probably won't become your go to bourbon but if your a bourbon nerd like me it's worth picking up a bottle to test.