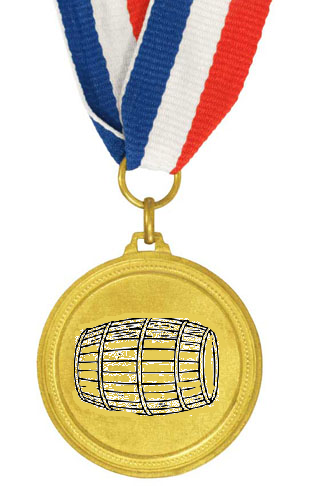 Are Competition Winners Worth the Money?
Perusing the bourbon aisle of any liquor store across the country it's hard not notice the awards dolled out by whiskey competitions. "Double Gold", "Best in Class 2014!" or "Winner of XXX Whiskey Competition" seem to be on every third bottle. I understand why brands do this. It lends confidence to the undecided buyer. "Well this bourbon won quadruple gold at the Whiskey Olympics, it must be worth $50". The question is, should I add "whiskey competitions winner" as a factor in my decision making process?
Let's look at how Whiskey (Spirit) Competitions work. Read Fred Minnicks recent post about his experience at the San Francisco World Spirits Competition.In general, each competition has a similar format. The judges blind taste a round of whiskies and decided who moves forward. After the initial weeding out the whiskies are judged against each other to crown a champion in the different categories. I'm a big fan of blind tasting and think it's the only way to get a fair and accurate review. Sure, there's still some personal bias but it's a much more truthful review when there's not a logo sitting in front of you. Here are three of the 2015 San Francisco World Spirit Competition Double Gold Winner's (Blade & Bow 22, Old Forester 1870 and Belle Meade):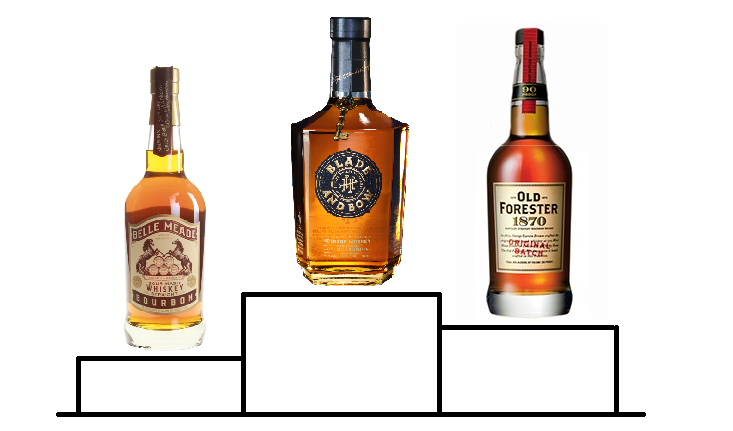 Here's my problem. These brands are paying (in some cases $500+) to be entered in to these competitions. If something is terrible how does the competition handle that? Just make the "winners"  sound so ultra, uber, extraordinarily awesome so that the average stuff sounds good too. Here's the San Francisco Spirits ranking system:
No Medal – does not represent category; Bronze – Good; Silver – Very Good; Gold – Excellent; Double Gold – Exceptional / Superb; Category Winners – Elite, best of the best
Double Gold? This is starting to sound more like a Cold Stone Creamery menu than a whiskey competition.
Whiskey competitions have had their controversies. Mike Veach writes about one of the earliest controversies in his book "Kentucky Bourbon Whiskey: An American Heritage" (a must read for all Bourbonrs). In the 80's a blind tasting was set up between Maker's Mark and Blanton's to decide which bourbon was better. "Blanton's won repeatedly, until Maker's Mark called foul. Evidently, the bottle of Maker's Mark used was selected at random from a liquor store shelf, whereas the Blanton's was taken from an exceptionally high-quality barrel and bottled for the occasion and, thus, not representative of what consumers would be buying." That's actually really smart and I'm sure it could be going on today. Since brands send in their own bottle (and entry fee) there's nothing to prevent it. Every time I'm surprised by a winner this story pops in to the back of my mind.
What does this all mean?  To me, Whiskey competitions are fun and make for a good PR splash but other than that I wouldn't put my money behind the winners. Taste is too subjective. I tend to agree with a majority of the winners but there always seems to be several "head scratchers" in the group. This is probably because we're relying on the preferences of the judges.
Bourbonr Whiskey Competition
If I were to host a whiskey competition this would be my outline. All whiskies would be purchased by me from a store shelf (or the secondary if not available) and no entry fees from brands. There would be 2 categories: bourbon and american whiskey. Within each category there would be 3 segments: $50 and below, $51-100 and $100+. All Whiskies would be tasted blind with the top 2 from each segment moving to the overall competition. This would actually be a really interesting (and fun) experiment! Who wants to be on the tasting panel? And, what bourbons and whiskies should be included?