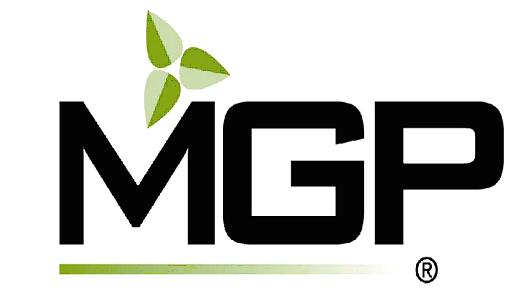 MGP and LDI History
Midwest Grain Products (MGP) is a grain and neutral spirit supplier based in Atchinson, KS. Lawrenceburg Distillers Indiana (LDI) is the former Seagrams distiller which was acquired by MGP in late 2011 forming MGPI. LDI was a mysterious and secretive distillery out of Indiana that didn't reveal a lot of information about mash bills or who they were producing for. That ended quickly once they were acquired by MGPI. The new management has been very transparent (see their full list of mash bills here) and even offering information about the plans they have for the distillery.
It's crazy the amount of whiskies that MGP/LDI produces for bottlers. You could start a liquor store that only stocked bottles from MGPI. What's even more interesting is the amount of bottlers that don't disclose where their whiskey is from. Even worse, there are bottlers with elaborate backstories to make the consumer believe they are the ones distilling the whiskey. However, that is topic for another post so I won't get in to it here.
Using deductive reason and information from MGP's website we can make an educated guess as to what the LDI mash bills were:
Bourbon – 75% Corn, 21% Rye and 4% Barley

Bourbon – 60% Corn, 36% Rye and 4% Barley

Bourbon – 99% Corn and 1% Barley

Corn Whiskey – 81% Corn, 15% Rye and 4% Barley

Rye Whiskey 95% Rye and 5% Barley
In July MGPI announced 6 new mash bills that they were starting to produce. The additions include the following products:
Rye whiskey – 51% rye and 49% barley malt

Rye whiskey – 51% rye, 45% corn and 4% barley malt

95% wheat whiskey

100% barley malt whiskey

Bourbon -55% corn, 45% wheat

Bourbon 51% corn, 49% barley malt
According to MGPI, production of the new mash bills began in mid to late July.
Because of the former LDI owner's secrecy this mash bill break down has been rather difficult. We know that they have a high straight rye whiskey (95% rye) and a bourbon (see assume mash bills above). Because of this I've only broken out the whiskies by Bourbon or Rye. Out of all of these whiskies my two favorites are Bulleit Rye for a cheap ($24.99) that I can drink neat or mix with and Smooth Ambler Straight Rye. 
Finally, after researching  for this post I realized all the information I needed was on Sku's American Distilleries list. With his blessing I moved forward with the post.