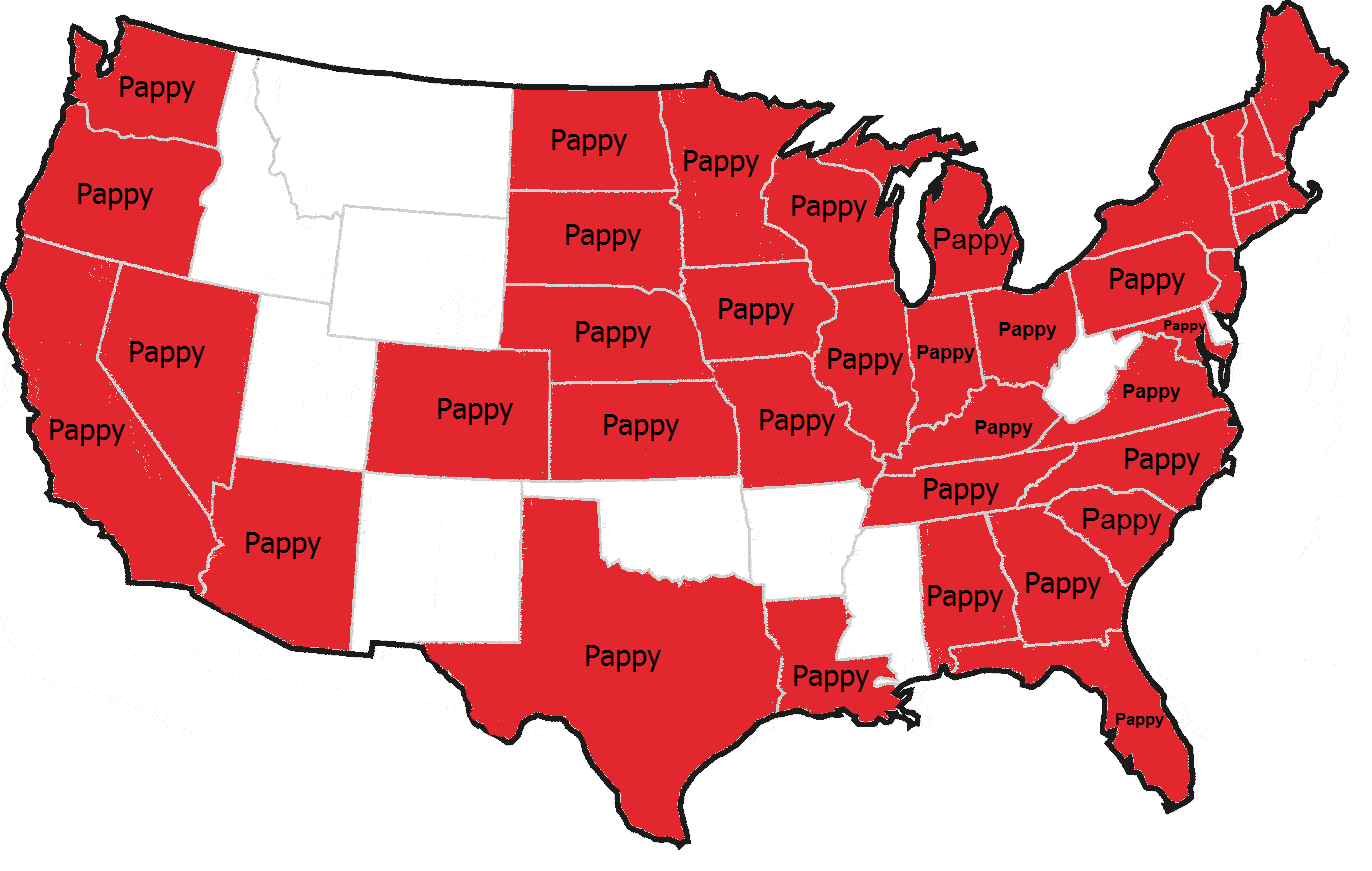 Pappy Van Winkle Tracker
Join our email list to get early access
Rumor: Kentucky and Georgia this weekRumor was True
12/20/13: Pappy Van Winkle land in Virginia
12/3/13: Pappy in New York , Califonia and Washington! Not sure if it's hit the city yet. Pappy Van Winkle has come and gone in Maine and New Hampshire. Very limited supply – Pappy in Minnesota as well
That is probably the last big push of this Pappy Season. If you missed out we have a consolation prize for you
11/21/13: Pappy Van Winkle has reached Alabama
11/20/13: Massachusetts has released Old Rip Van Winkle
11/19/13: New Jersey and Vermont received Pappy Van Winkle today
11/18/13: Oregon
11/17/13: Connecticut & Rhode Island have Pappy Van Winkle
11/14 & 15/13: Pappy Van Winkle and Old Rip Van Winkle in Ohio and Georgia. Now Florida is reporting Pappy Van Winkle (Tampa & Orlando)
11/12/13: Pennsylvania and Texas has Pappy – No rumor, Kentucky (Lexington) has Pappy. Pappy Van Winkle in South Dakota and Arizona
11/7/13: Pappy Van Winkle in Kansas, Iowa & Colorado
11/6/13: Michigan, Louisiana & Nebraska are now sipping Pappy
11/5/13: Heard the rumor over the weekend but it is now official, Tennessee has Pappy (Knoxville); Pappy in South Carolina (Someone make sure Spurrier gets a bottle)
11/1/13: North Dakota (Fargo) has Pappy
10/31/13: Pappy continues its trip around the Midwest and is now in Indiana (not sure of the city)
10/30/13: Pappy in Illinois. Looks like the Midwest is is starting to get all the Pappy. Add Missouri to the list as well
10/29/13: Wisconsin is now serving Pappy. To clarify, this was Old Rip 10 yr so there is still hope for Pappy if you didn't get any
10/25/13: Pappy in Maryland!
10/22/13 Update: While there has been some discussion on whether or not the KY Pappy was 2013 or 2012 release I received some pretty good tips that Pappy has hit NC and NV. Be on the lookout Bourbonrs in those areas!
10/12/13 Pappy is spotted in Louisville at Party Source. Apparently, people were camping out in line the night before. Pappy is the new iPhone!!! Except the iPhone never brought me this much joy
-The Pappy in Louisville was leftover 2012 Pappy. Still has not been released in KY
Old Rip Van Winkle did announce that they were not going to have a Spring 2013 release. That should mean more bottles for the Fall!
Please email Blake@Bourbonr.com if you know of a state where Pappy Van Winkle has been released but isn't on the map
Or, if Florida doesn't see any Pappy soon and anyone wants to share please email me too 🙂

Pappy Tracker App: Check out this app that tracks all Pappy sightings!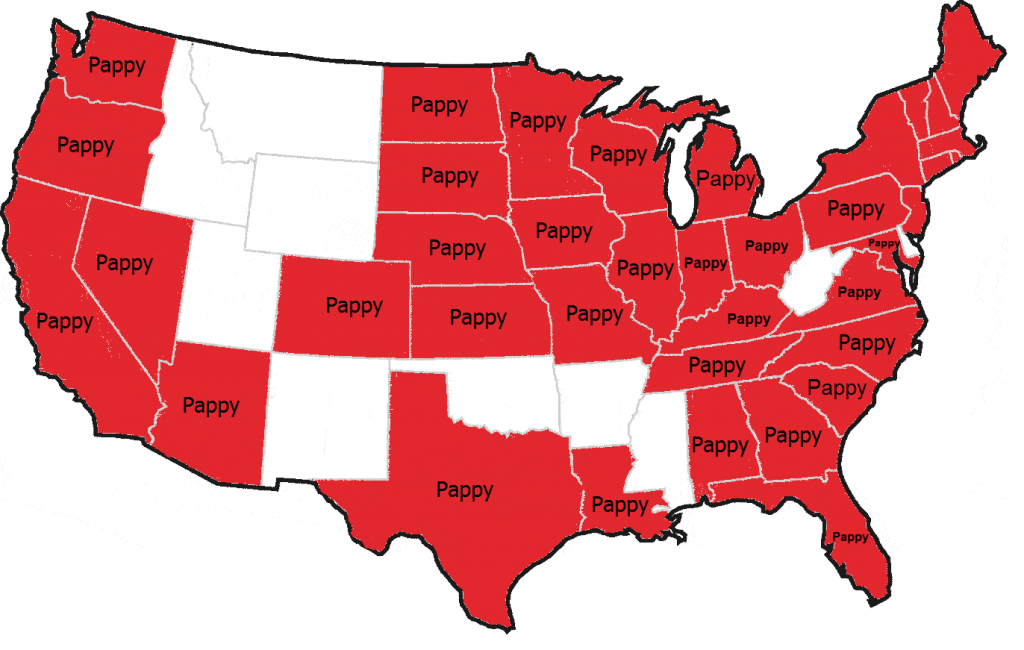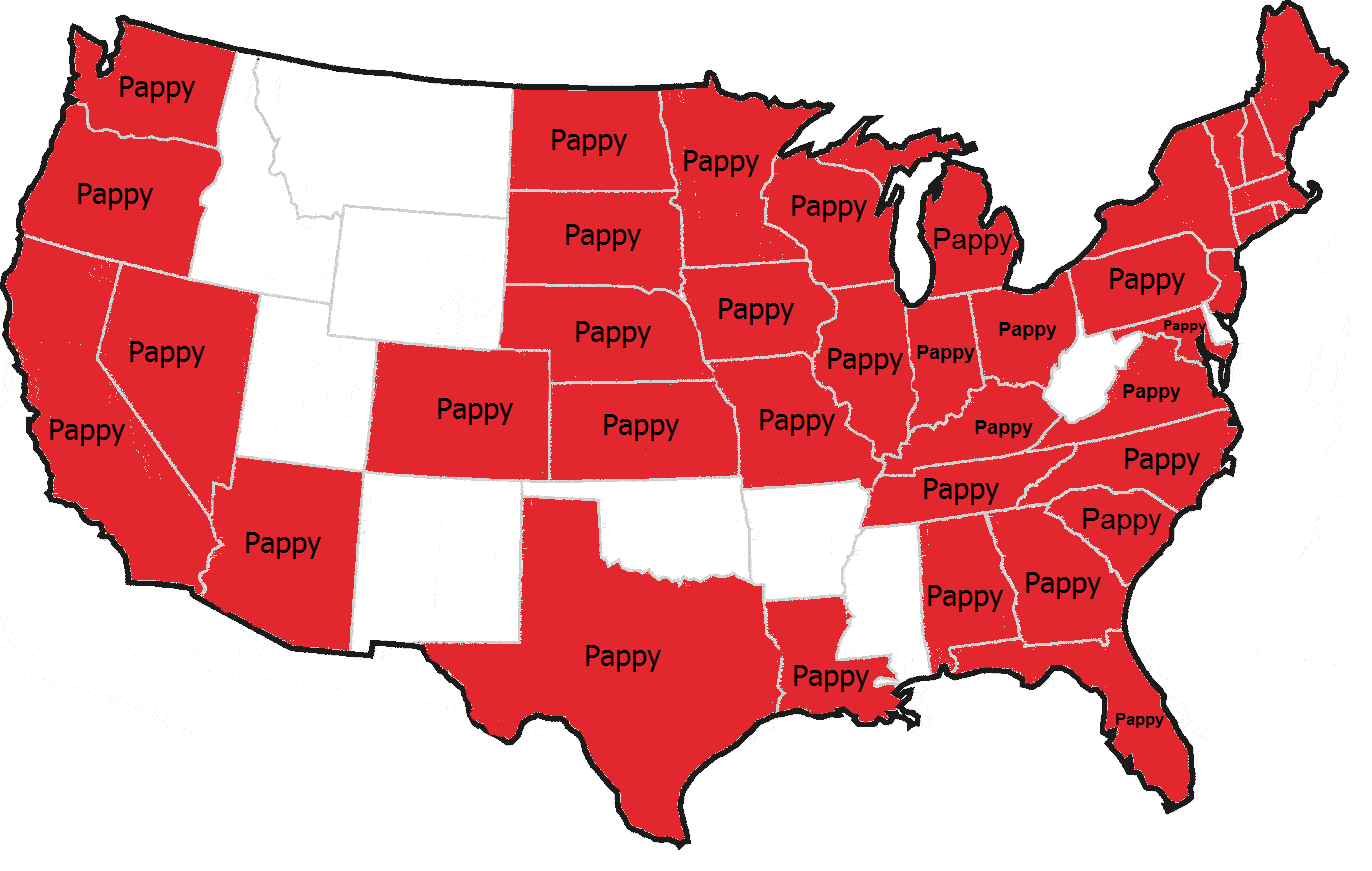 Have you tried one of these fine whiskies?
Add it to your Whiskey Library and start reviewing bourbons now!