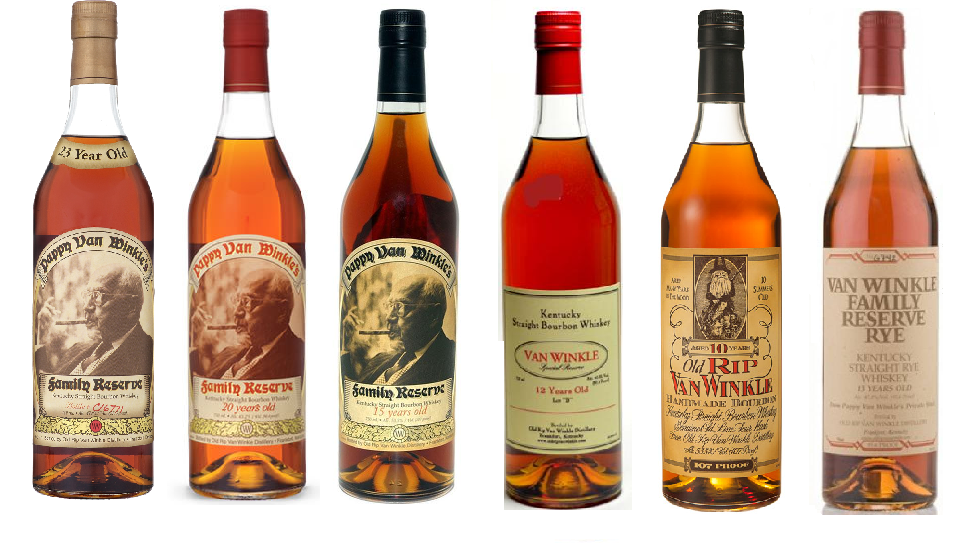 How to Handle the Pappy Release
First, this post is completely from the perspective of a consumer. I'm not a retailer nor have I worked for a retailer. However, I do talk with a lot of Bourbonr's across the country and have come to realize what works and what doesn't work for liquor stores.
Second, a word to the consumer, an understanding of the odds is imperative when hunting Pappy Van Winkle. Most estimate the Van Winkle release to be between 22k-24k bottles. My estimate would say that there's about 15-20 times the amount of people looking for a bottle. That means for every twenty calls a stores gets only one of those customers will get a bottle.
The Problem
The popularity continues to grow at unbelievable rates. Each fall brings a new level of crazy that's unrivaled in the liquor world. The problem stores face is how to sell the few bottles they receive to the hundreds of customers that want a bottle? There's been a paradigm shift in how stores treat customers looking for Pappy Van Winkle and other limited release portions. Walk in to a store and receive a welcome smile from a store employee. Ask about Pappy Van Winkle and you're quickly shunned. I've had some of the worst experiences this fall while buying BTAC. These are stores I've spent thousands of dollars at over the years but you would have thought I was robbing the place when I walked in to purchase a bottle of Sazerac 18. I wasn't bothered because no matter the customer experience I was still going home with that Saz! This did make me realize that stores are missing a huge opportunity to capture their piece of the bourbon boom.
A couple of weeks ago Josh Peters over at The Whiskey Jug wrote "48 Whiskey Enthusiasts Weigh In On What They Want From The Whiskey Industry" which got me thinking, what do enthusiast want from retailers. Because the large retailers are probably the ones receiving the most phone calls and questions they should be the most prepared. As most Bourbonr's know, that isn't the case.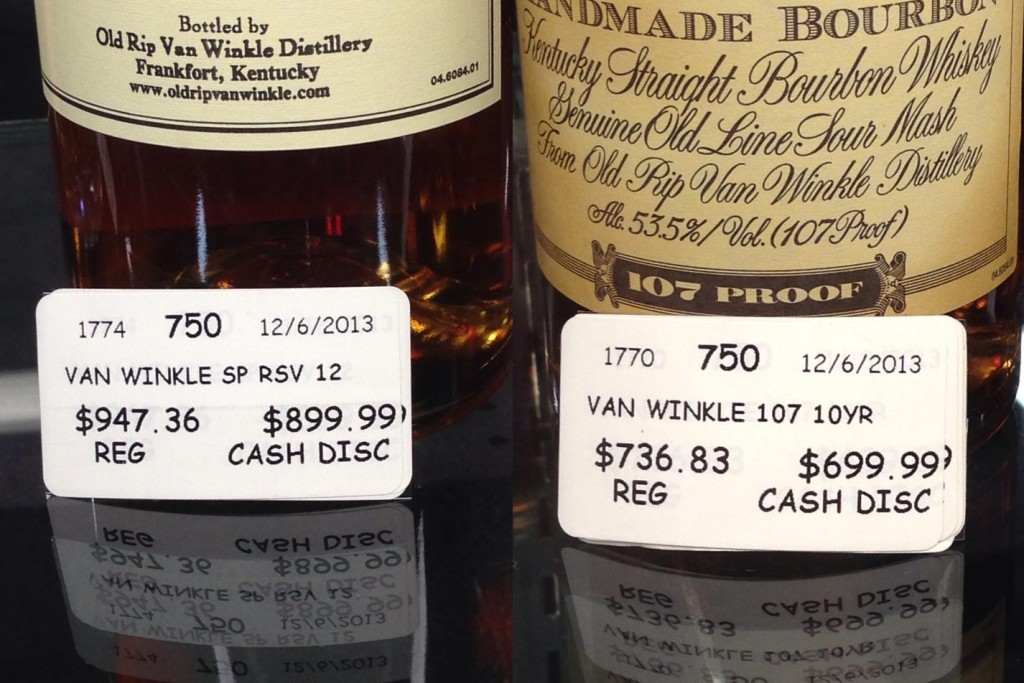 Photo courtesy of  Jared Himstedt
Option 1 – Lottery
Personally, I don't like lotteries because it takes half of the fun and excitement out of the Pappy hunt. It is a fair and equitable method of handling release and I acknowledge that. Simply instruct all employees to tell customers about the lottery and how they sign up.
Variation #1 of the lottery – For the two months leading up to the Pappy Van Winkle release make each bottle purchased by a customer is an additional ticket in the lottery. This doesn't take a lot of additional work on the retailers end and it incentives people to buy more from the store.
Variation #2 of the lottery – Hold a live lottery. Bringing people to your store is never a bad thing. Even though not everyone can win there will be plenty of people who buy other bottles since they're already in the store.
Option 2 – First Come First Serve
This can be a difficult for retailers to handle but if done correctly it can lead to a lot of free publicity and happy (or at least non-angry) customers for stores. Stores should announce to customers when they will be releasing. Let the lines form. Steal a page from Apples playbook. They could easily distribute the iPhone without having people camp outside their stores in the cold but hype is a good thing. Every local paper would write a story of XYZ liquor having people camping out the Pappy van Winkle.
First come first serve can also be done without an announcement of the date. I know several stores that handle the Pappy release like this and I usually drop in a few times a week as we get closer to the release. As a good customer I also try to grab some beer or other bottle while I'm at the store.
Option 3 – Make a List
I call this the third option because as an active bourbon hunter I don't like it but I do understand its fairness. Start taking names a month or two before the release and start checking off names as bottles come in the door. Fair and equitable but so much missed opportunity on the side of the retailer.
Transparency is Key
A store can't go wrong if they're transparent and truthful with their customers. If you're a small store and only get a few bottles in which go to your most loyal 2-3 customers? That's a great way to reward people for shopping at your store but tell people what you're doing. Maybe, Ill drive a few extra miles to your store the next time I'm picking up a few bottles if I know there's a chance you could hold a bottle of Pappy for me in the fall. If you're a large store and haven't figured out how to handle your allocation don't tell people you're not getting any Pappy. That works on some customers but most know it's a lie and will be very angry once they find out you did get it in and it's all sold.
Final Thought
Skip the scalpers. Because of the 3 layers (Distillery, Distributor and Retailer) there's very little Buffalo Trace or the Van Winkles can do about a retailer that gouges customers. Remember, sometimes it's not the retailer that is doing the gouging. Distributors have also increased their prices or force retailers to by dozens of cases of products they don't want just to get 3 bottles from the Van Winkle line. I've come to accept anything within 25%-40% increase of retail as SRP and avoid shopping with any store that charges more than that. Ultimately, if no one is buying the bottles some retailers may come to their senses. Or, at least that is my hope.