There are many brands and distilleries out there. Part of the fun of Bourbonr is exploring some of the more interesting parts of the world of whiskey. Single Cask Nation (and the Whisky Jewbilee events) is one I've been followed for quite some time. They consistently release some of the most sought after private barrels on the market. They also put on a large whisky festival in multiple cities every year. What I like most is they've created their own model for how to deliver great whiskey to their customers. I decided to reach out to Joshua Hatton at Single Cask Nation (SCN) and he was kind enough to tell the SCN and Whisk Jewbilee story.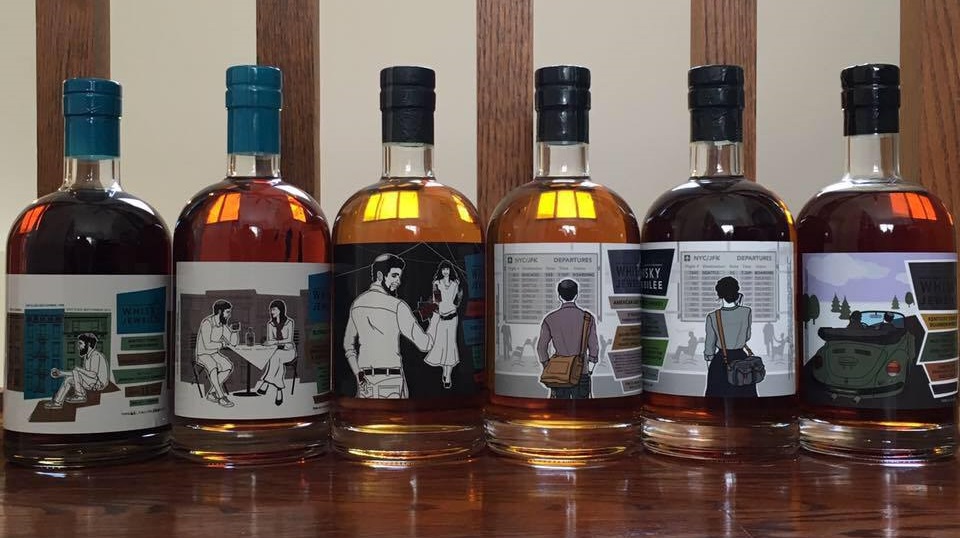 You have two company's, Single Cask Nation and Whisky Jewbilee, which one came first and how did they get started?
We started with Single Cask Nation. Back in 2011 my business partner, Jason Johnstone-Yellin, and I decided to model the Independent Bottlers in the Scotch industry. I loved independent bottlers and wanted to bring spirits to market that would otherwise not be available. Everything we bottle is at cask strength. We work hard to find barrels that don't need to be diluted. We prefer people to drink our products at cask strength.
The Whisky Jewbilee event came a few years later. In 2012 WhiskyFest decided to move their event to a Friday and Saturday which conflicted with the Jewish Sabbath. We were approached by a distributor to put on an event that was open to anyone but accommodated the Sabbath. We had about 4 1/2 weeks to put the first event together. We had wanted to create a whiskey event but had not expected to launch one so shortly after launching our independent bottling company. There were 150 attendees at the first event and I still consider it a success.
The next year we had a little more time to plan for the event. After the first event we were contacted by Heaven Hill and asked why as the "largest independent (Jewish) family-owned and operated distilled spirits producer and the world's second-largest holder of aging Kentucky Straight Bourbon Whiskey" they weren't represented at the event. That's how the special event releases started. For year two the attendance grew significantly and we had a special bottling of a 15-year, cask strength, Heaven Hill bourbon. Things have expanded from there and we now put on Whisky Jewbilee event in three different cities with over 250 whiskies at each event.
"Jewbilee" aside, our events are for whisk(e)y lovers first and foremost and all are welcomed. It just so happens that the food is always kosher and our events are not on the Jewish Sabbath or Jewish holiday.
What have been your favorite Single Cask Nation bottles?
Even though we've released some nice older Scotches, there are two bottles that really stand out. First, was an 8-year rye whiskey from MGP. The second was a 6-year Laphroaig.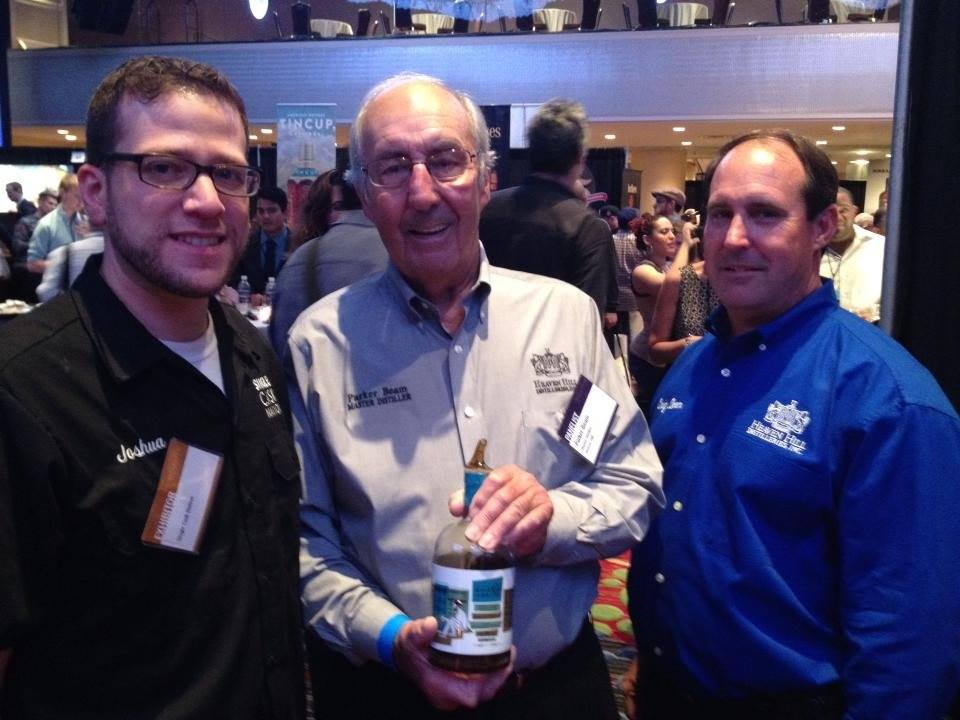 What is the selection process like for the SCN barrels as well as the event barrels?
We have a three-person tasting panel. There will be two of us in an office tasting in Connecticut with our partner in Virginia on FaceTime. Generally, we won't taste more than 3-4 whiskies per session. If the whisky isn't good on the nose, we wont even put it across our lips. Sometimes we look for casks that are the best example of this or that distillery; sometime we're just looking for fun/unique. There's no set criteria for what we're looking for other than which is the best cask. With our Jewbilee barrels we usually have more of an agenda. In 2014 we used light whiskey barrels from High West. The idea was to showcase what light whiskey is while making sure to put the rye component of that whiskey front and center.
What do you drink?
I enjoy variety in my drinking choices. Like I said before I'm a fan of independent bottlers so I'll drink different IB's or shuttered distillery releases. Springbank is a favorite of mine. If I'm drinking bourbon, Four Roses private barrels are hard to beat.
Where do you see the American craft distilleries going?
There are more distilleries producing which is a good thing. With that said I think there needs to be some more regulation implemented to really build the category. I'd love to see the American Malt Whiskey category expand but as of now, it's a free for all. There are no real regulations to define an American Malt. Once we have that I think we'll see the category continue to expand.
I noticed you launched an SCN retail line. What else is new for 2017?
We're insanely excited for the retail line. We're launching with 5 Scotch single casks ranging in age from 8 to 20 years old, peated, unpeated, and even a single grain whisky. The distilleries are among our favorites: Ardmore, Glentauchers, Glenrothes, Girvan, and Ben Nevis. There will be some American in our future, too, but I can't yet give it away until the deal is sealed. Other non-American whiskies for 2017, however, will come in two other releases and we're looking at some very famous "Glens," Laphroaig, and some that I'm not allowed to name just yet. Finally, we'll be launching some crazy old rums, too.