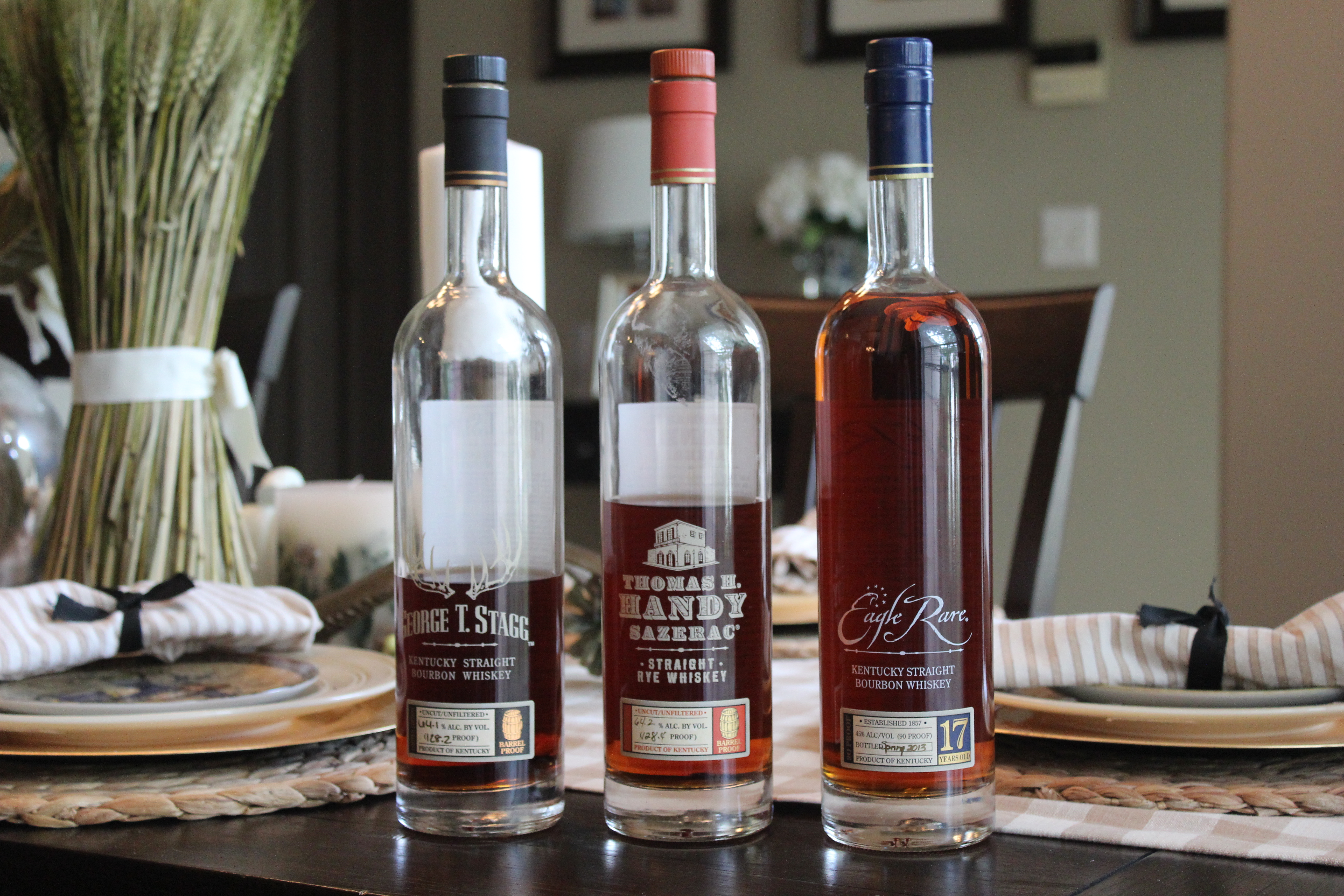 Bourbon – As You Like It
It's hard to believe but I wrote this post almost three years ago. On one hand, the bourbon world has changed a lot. On the other hand, it's funny how much hasn't changed. I thought it would be fun to revisit and revise this post.
In September 2014, Whisky Advocate's Jonny McCormick wrote an article titled "Whisky – As You Like it". This article was his whisky adaption of William Shakespeare's "As You Like It". If you haven't read McCormick's "Whisky – As You Like it" (link has been taken down by WA) it's well worth the time. Below is a quote from McCormick's article.
This is a celebration of the whisky life. William Shakespeare's monologue from As You Like It compares the journey of life with a play acted out upon the stage. We recognize that each of us pass through different, ever-changing phases in our relationship with whisky. Through the highs and lows of life, it is a fantastic journey to embark on. Here we explore the behaviors, motivations, and emotions at every stage.
I decided to take this a step further and depict the life and evolution of a bourbon drinker.
Evolution of a Bourbon Drinker

Scrounging – This is the genesis of bourbon and whiskey drinking. As of now, you don't yet know that there's a difference between the two. You're drinking a lot of Evan Williams Green Label and Jack Daniels. You probably mixed one part bourbon with 3 parts coke in a red solo cup. You order "Irish Whiskey" as a drink. Not Jameson or Bushmills, just Irish Whiskey.
Fake Fancy – You still mix with a handful of ice and half a can of coke but your selection has improved. You grab a bottle of Maker's Mark and Crown Royal whenever you walk into your neighborhood liquor store. Yes, Crown is Canadian whiskey but you still don't know the difference. In your mind you've reached the pinnacle and bourbon doesn't get any better than this, right? This can be one of the most important phases in a bourbon drinker's life. If you're not careful you will be stuck drinking Maker's and coke and take fireball shots straight from the bottle the rest of your adult life. No one deserves this.
Rocks Era – You've figured out that bourbon has plenty of flavors of its own and can be served without a mixer. The proof still poses a problem so you throw a few ice cubes into your glass. This is a big transition in the evolution of a bourbon drinker. It becomes more about the bourbon and not the effects of alcohol. You build your palate in this phase and probably note the subtle notes of vanilla and toffee. Towards the end of this period, you begin to make better bourbon decisions as well.
The Come Up – You start to read reviews before buying. You probably grab a bottle of Four Roses Small Batch and Elijah Craig if you're smart. You may even jot down some tasting notes. You even started following all of the major distilleries on Twitter. Things are starting to look up.
Weaning – Ice begins to water down the bourbon too much. You begin only add a splash of water to your glass. At first, the taste is too strong but after a few weeks, you've become accustomed. This allows you to enjoy the burn.
It's All Neat – You're drinking your bourbon neat and loving it. You feel a little bit of pride when you order your bourbon at the bar and have to clarify to the bartender that you want it neat. You write your tasting notes on all of the new bourbons your try and compare them with others.
New Connoisseur – Now that you're a bourbon pro you join every bourbon group on Facebook, bourbon forum. You throw disapproving looks towards the guy at the bar ordering a Jack and Coke.  You finally figure out what SW, OFBB, ECBP and FRSmBLE stand for. You recently purchased your first bottle of Pappy Van Winkle and it's now the centerpiece of your dining room table. The biggest revelation of this stage in your bourbon evolution is barrel programs. For almost the same price as Four Roses single barrel, you can purchase a barrel proof Four Roses single barrel that your local store selected. Private barrels (especially, Four Roses and Smooth Ambler) are manna from the Bourbon gods.
The Obsession – The fall hunt becomes a true test of will and determination as you scour the city. You're on the lookout for lotteries to enter while figuring out shipping patterns of distributors. The guest bedroom of your house was converted to a bourbon bunker. The favorites on your phone consist of your spouse, mom, 2 bourbon buddies and 5 liquor stores (did you know the iPhone contacts has a notes section?!). While you recognize this as an addiction you note that the root of the addiction is the "hunt" and not the alcohol. That makes you feel better.
Bourbon Life Beyond the Hype – This is the stage when a drinker begins to realize that not every special release or limited edition is worth the price. You skip on ultra-aged and fancy backstories. You've learned to embrace bottles like Four Roses small batch and Old Forester 1920. They're excellent in their taste as well as their price and availability. The hunting is not as hard because if you get skunked you're still sipping on bottles 2015 George T. Stagg that you won in a lottery. You may even decide to trade one of the Staggs for basically any new release you choose.
Bunker Life – You've had a taste of good bourbon and know you don't thousands on a bottle. You're busy trying to grab every bottle of Elijah Craig 12 year you can. Or, you're trying to work out a Four Roses private barrel split with a few buddies. You enjoy drinking and sharing good bourbon with friends. Now that "drinkers" are getting scarce you have to ensure your bourbon drinking future. There is now two cases of OGD 114 stacked in the back of you guest room closet.
True Bourbonr – This is the sweet spot for bourbon drinkers. You contribute useful information to bourbon forums and to newcomers you talk with at the bar. You trade bottles with other Bourbonr's and expand your palate by tasting lots of different bourbons. You can pick out a wheated bourbon in a blind tasting lineup (most of the time). There are bourbons in you cabinet from several years of fall releases.
New Elite – This is less of a chronological stage and more of a type. This is the guy that was asking about "Pappy 10" six months ago. Today, he's berating someone for getting excited about finding Weller 12. There are a lot of personality types in the bourbon world. New Elite is one of the more mystifying. At some point, everyone was a novice. Luckily we have the new elite to scold us when we accidentally confuse Four Roses mash bills.
OG – The OG's of bourbon are guys that purchased Pappy Van Winkle that was sitting on a shelf at retail. You saw certain fall releases go to clearance rack in liquor stores. When there's a debate of whether or not a Weller Antique or Old Fitzgerald is Stitzel-Weller you comment with certainty and walk away.
Retired – Not retired from drinking bourbon. But, retired from bourbon-ing. The grind to find bottles is too much. Watching grown men argue over the price of Weller 12 was funny but is now infuriating. Remember when fake bottles were just a rumor? Or, probably only happened on Craigslist? It's time to hang it up and enjoy drinking with the small group of bourbon friends you've made over the years. While you tell your friends you're "retiring" it probably won't be long before this happens.
 Where do you fit in the bourbon evolution?