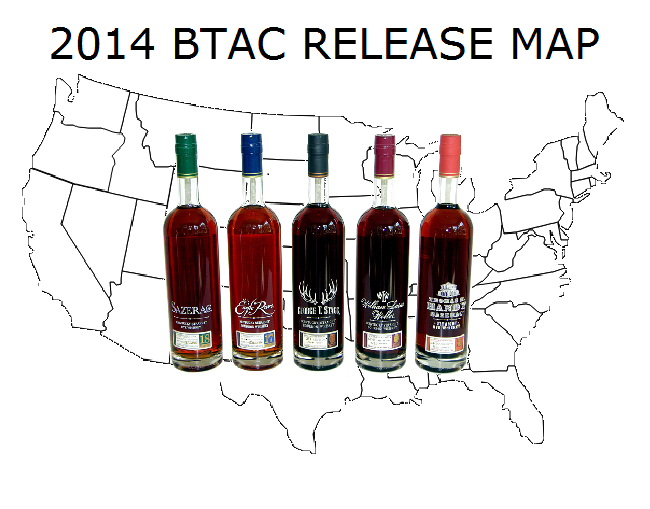 Buffalo Trace Antique Collection Release Map
*Please Read: Each state is highlighted once one bottle is reported. Generally, that means that store, and a lot of times that city, is already sold out. This map isn't an official release tracker from Buffalo Trace but a network of bourbon drinkers looking to help each other. Stores are dealing with smaller allocations and greatly increased demand. Please be understanding of this fact. Happy Hunting!*
When will the Buffalo Trace Antique Collection be released? Follow this blog post to find out. With the release of the 2014 Buffalo Trace Antique Collection (BTAC) Bourbonr's across the country are rejoicing!
Release Dates:
9/19-9/21 – First released Maryland
9/23 – Wisconsin is second to the BTAC party
9/24 – Kansas
9/26 – Two reports of BTAC in Southern Illinois.
9/30 – BTAC strikes off another midwest state. Michigan now has Buffalo Trace Antique Collection. Add West Virginia to the list
10/4 – Massachusetts (Attleboro for sure) now has BTAC.
10/7 – Kentucky (Louisville) is reporting BTAC
10/8 – Nebraska and California released Buffalo Trace Antique Collection today
10/9 – BTAC in North Carolina and Iowa
10/10 Arizona, Georgia & Nevada
10/15 Northen IL (Chicagoland) and now Washington DC
10/16 Mississippi (small allocation)
10/18 – BTAC is in East Tennessee and Indiana
10/21 – BTAC has arrived in Missouri and Delaware
10/22 – Pennsylvania Online only. North Dakota
10/23 – BTAC has hit Minnesota
10/24 – Florida has Buffalo Trace Antique Collection
10/27 – West Tennessee (Nashville)
10/28 – Virginia sees its first BTAC
10/31 – All my exes and Buffalo Trace Antique Collection  are now in Texas
11/1 – Wyoming
11/3 – South Carolina has BTAC
11/11 – BTAC is in Ohio
11/13 – BTAC released in Alabama with Pappy
11/14 – New Jersey sees its first bottles of BTAC. BTAC in South Dakota
11/15 – Big release day. BTAC in Colorado, Washington and Oregon
12/3 – BTAC spotted in Louisiana
12/5 – Connecticut gets BTAC
12/23 – Buffalo Trace Antique Collection has been found in Utah
12/29 – BTAC and NYC and will probably be in the rest of the state by next week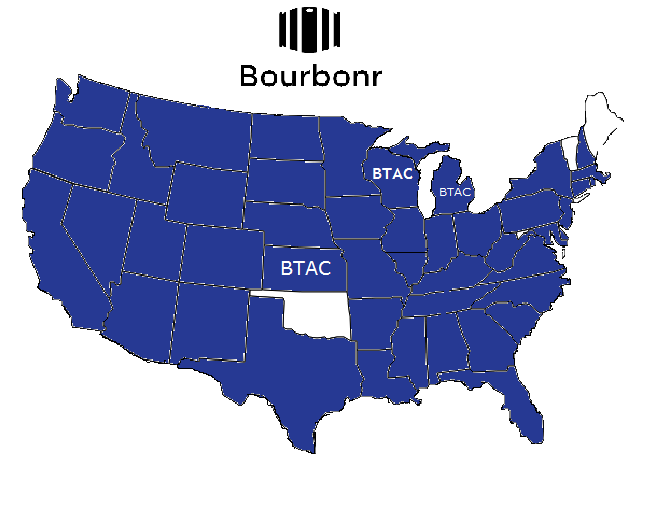 If you know of any other states please email me at Blake@bourbonr.com. Also, send me your pictures of the 2014 BTAC release and I will add them to this post.