The 2017 Bourbonr Whiskey of the Year vote is in! For the past few years, Bourbonr has crowdsourced the Whiskey of the Year selection. I'll still add my favorite whiskey but this is about the whiskey you loved. Plus, I disagree with most books/sites for "Whiskey of the Year".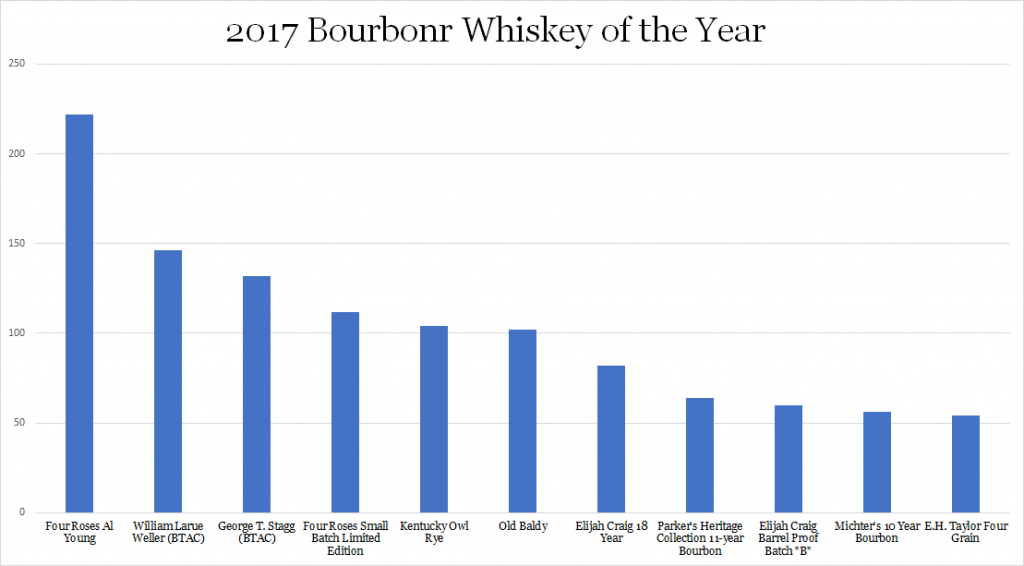 Every year there seems to be a clear-cut winner. This year was no different. Four Roses Al Young 50th Anniversary Limited Edition is the 2017 Bourbonr Whiskey of the Year! It beat out the second place whiskey by more than 50%. There's no doubt that Al Young's 50th was a great release. It's interesting that it didn't do as well in the Bourbonr blind tasting. If you're unfamiliar with the Al Young release it's a blend of 23-year-old OBSV, 15-year-old OBSK, 13-year-old OESV and 12-year-old OBSF. It was released to honor the 50th anniversary of Four Roses Senior Brand Ambassador, Al Young.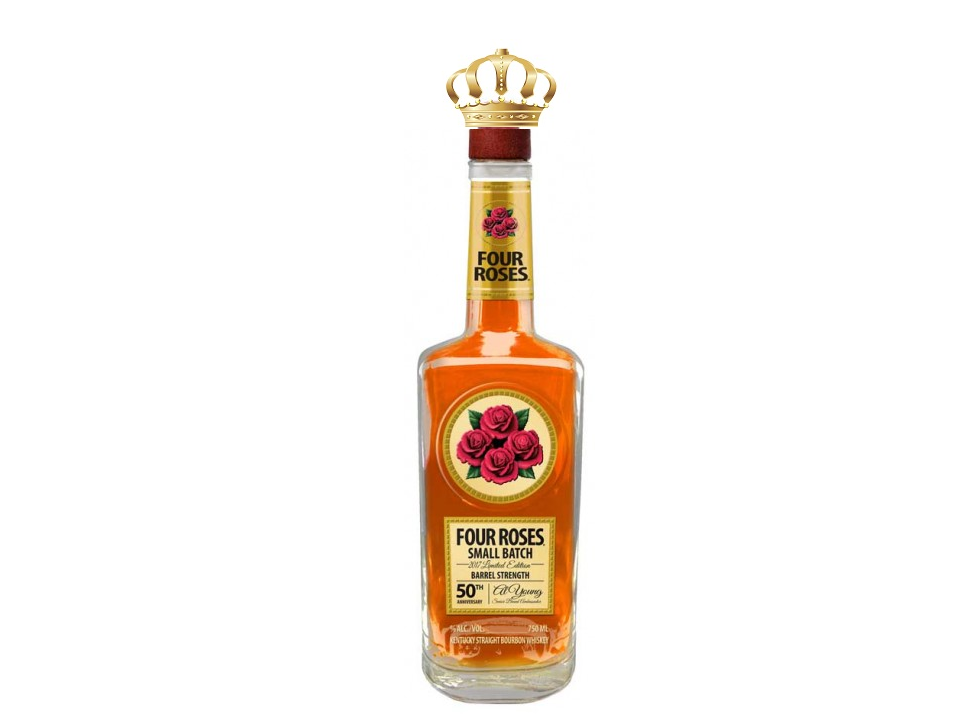 Once again, the Buffalo Trace Antique Collection has a strong performance. BTAC bottles made up two of the top three bottles. I was a little disappointed in the Elijah Craig Barrel Proof Batch B. In July, I named it my Bourbon of the Year. Even after tasting all of the fall releases I stand by that statement. Jim Murray's Whisky of the Year (E.H. Taylor Four Grain) barely cracked the top 11.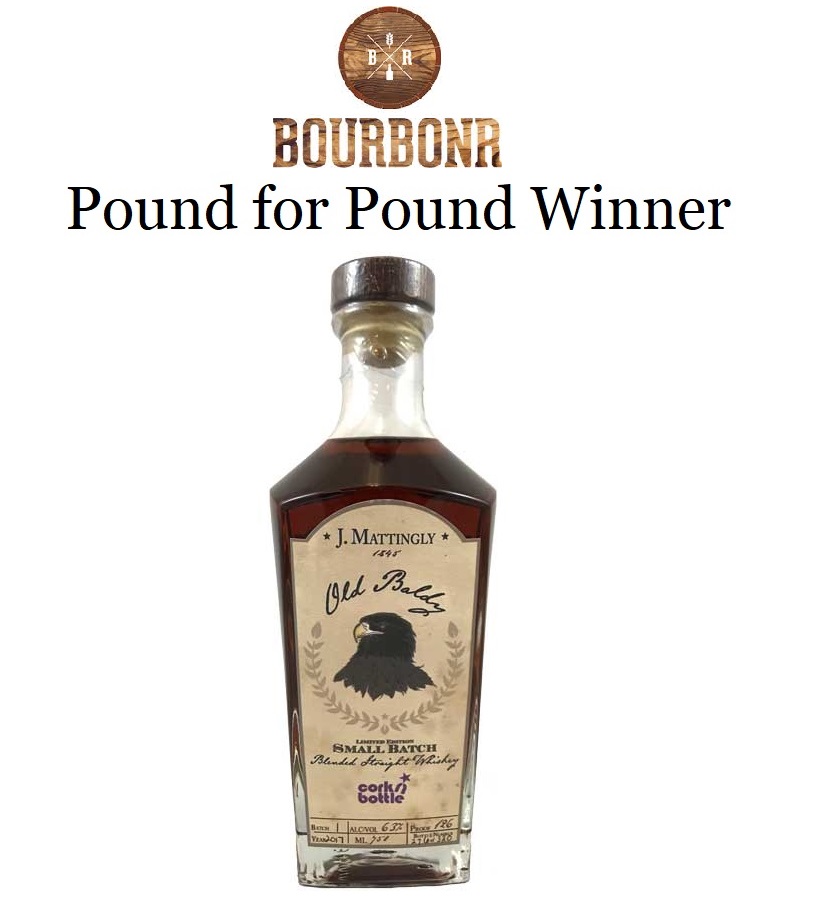 Each year I try to highlight some of the smaller brands/distilleries that do well. This year Old Baldy from J. Mattingly and Ed Bley at Cork n' Bottle was a standout. Old Baldy is a blend of 5 different barrels. It's comprised of mostly  8 and 11-year-old bourbon from multiple distilleries. It's basically a whiskey nerds dream. I got a chance to try it at a tasting and I immediately understood the hype. It's sweet with a heavy buttery mouthfeel. Balanced with a heavy dose of cinnamon, oak and leather it was tasty! With only 300(ish) bottles released, Old Baldy still managed to rack up 100+ votes.
That's it for this year! What'd we miss? What whiskey do you think was more deserving of one of the top spots? I'm thinking about doing a voting for bottles $60 or less. Let me know in the comments if you'd be interested in that.