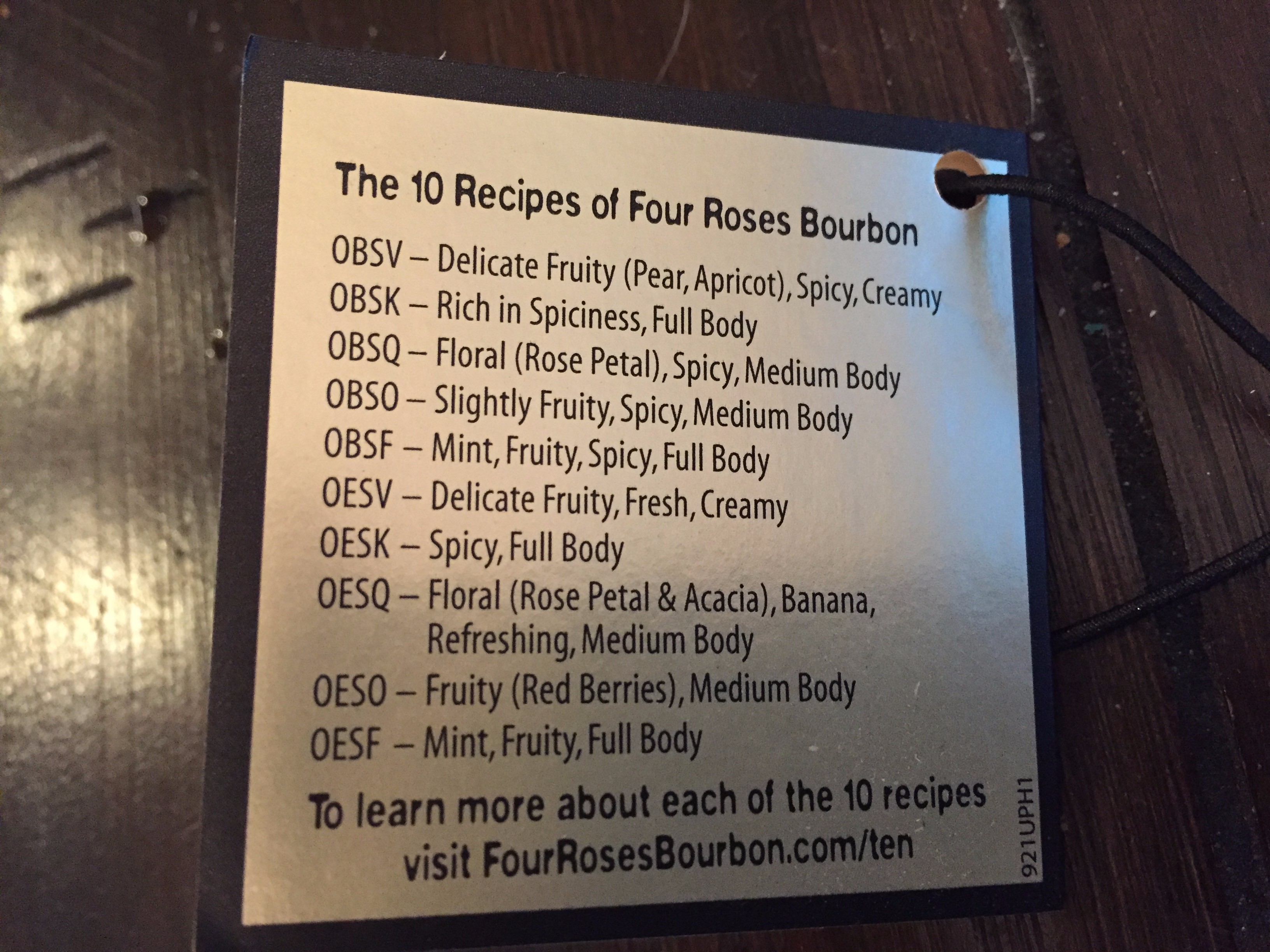 …And Limited Edition Cheat Sheet
This is an updated version of the previous Four Roses by Mash Bill post. The new version is easier to read and also includes the years for each limited edition release. If you're interested in a PDF copy you can download it for free in the Bourbonr Store.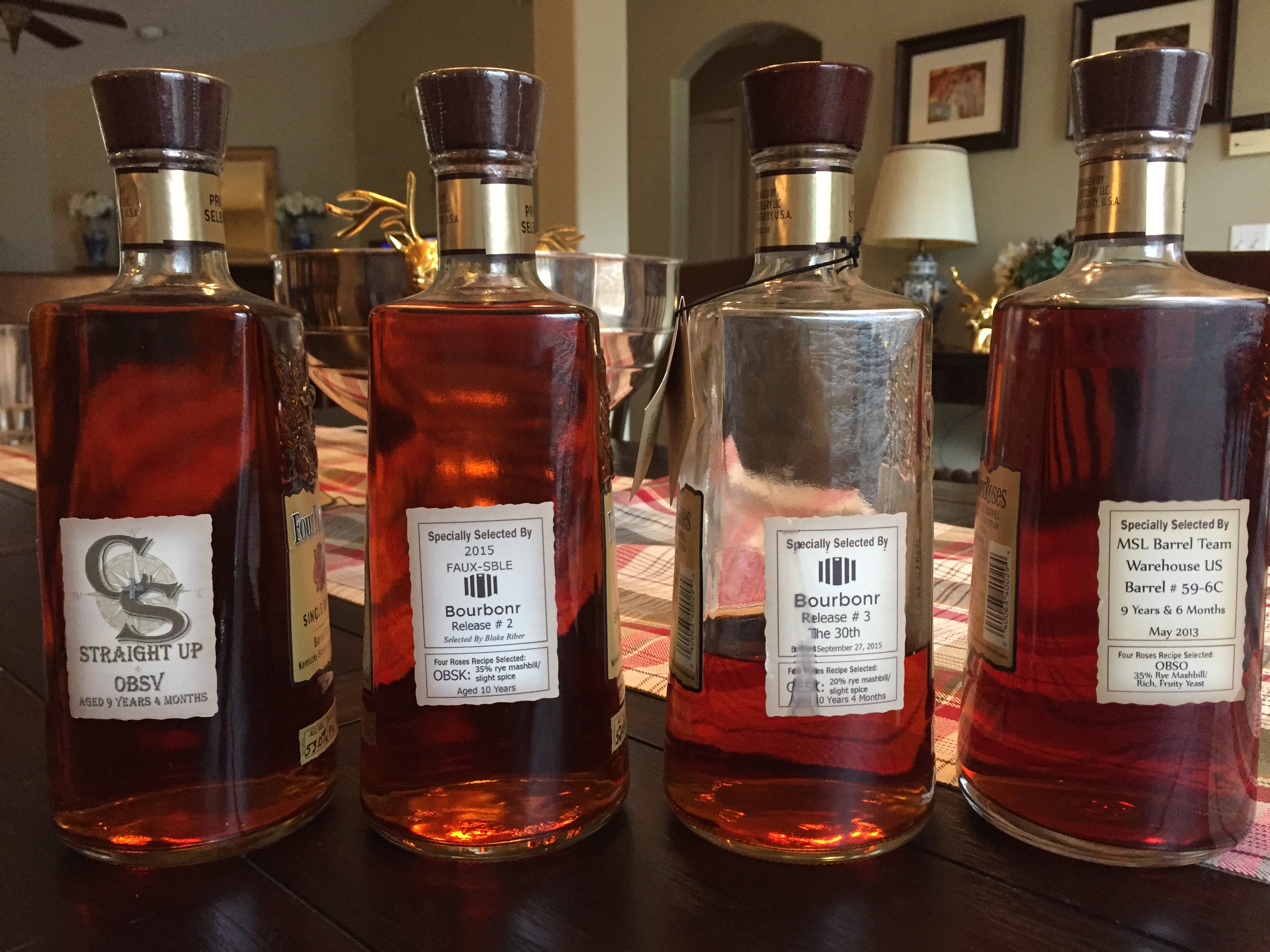 First, let's decipher the four letters that make up a Four Roses mash bill.
The first letter for every recipe is "O". The "O" indicates that it was produced at the Four Roses Distillery in Lawrenceburg, KY.
Four Roses mash bill is the second letter.
E = The mash bill that is 75% corn, 20% rye, 5% malted barley. B = The mash bill that is 60% corn, 35% rye, 5% malted barley.
The third letter will always be "S", which designates straight whiskey distillation. That means every recipe will be "O_S_". The recipes become a lot clearer when you realize there are only two variables in each recipe, the mash bill, and the yeast.
The strand of yeast used in the mash is the fourth letter. Four Roses uses five different strands with their two different mash bills to create 10 unique recipes.
K = Yeast K: Light spice, light caramel and full bodied
Q = Yeast Q: Floral (rose petal), spicy, medium bodied
O = Yeast O: Rich in spiciness, medium bodied
F = Yeast F: Predominantly herbal
V = Yeast V: Delicate fruit, spicy and creamy
Final note: I've heard rumors of a Four Roses 10 recipe sampler pack. I'm praying this happens one day! Until then I will continue to try to collect all 10 recipes from private barrels.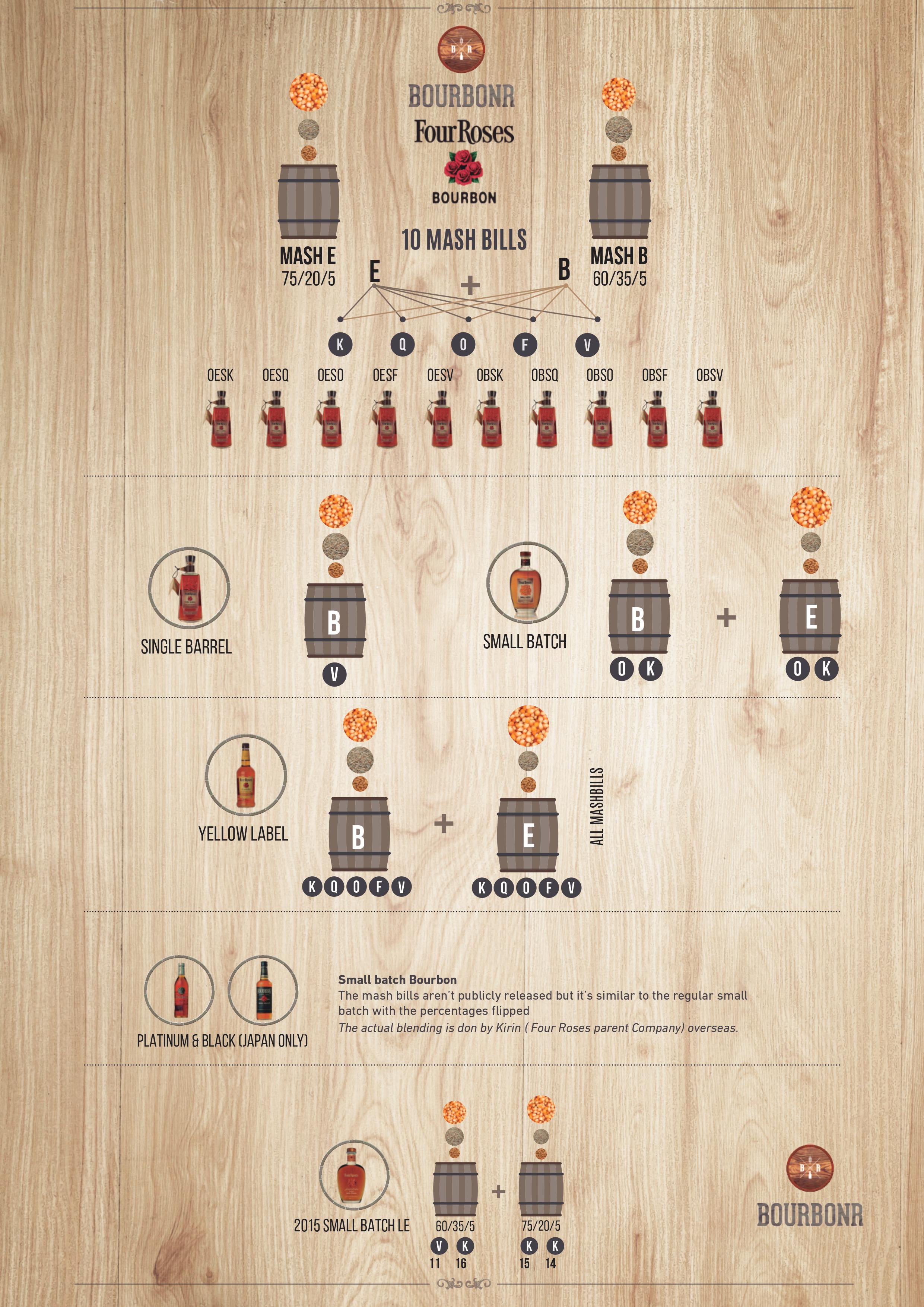 Four Roses Limited Edition Cheat Sheet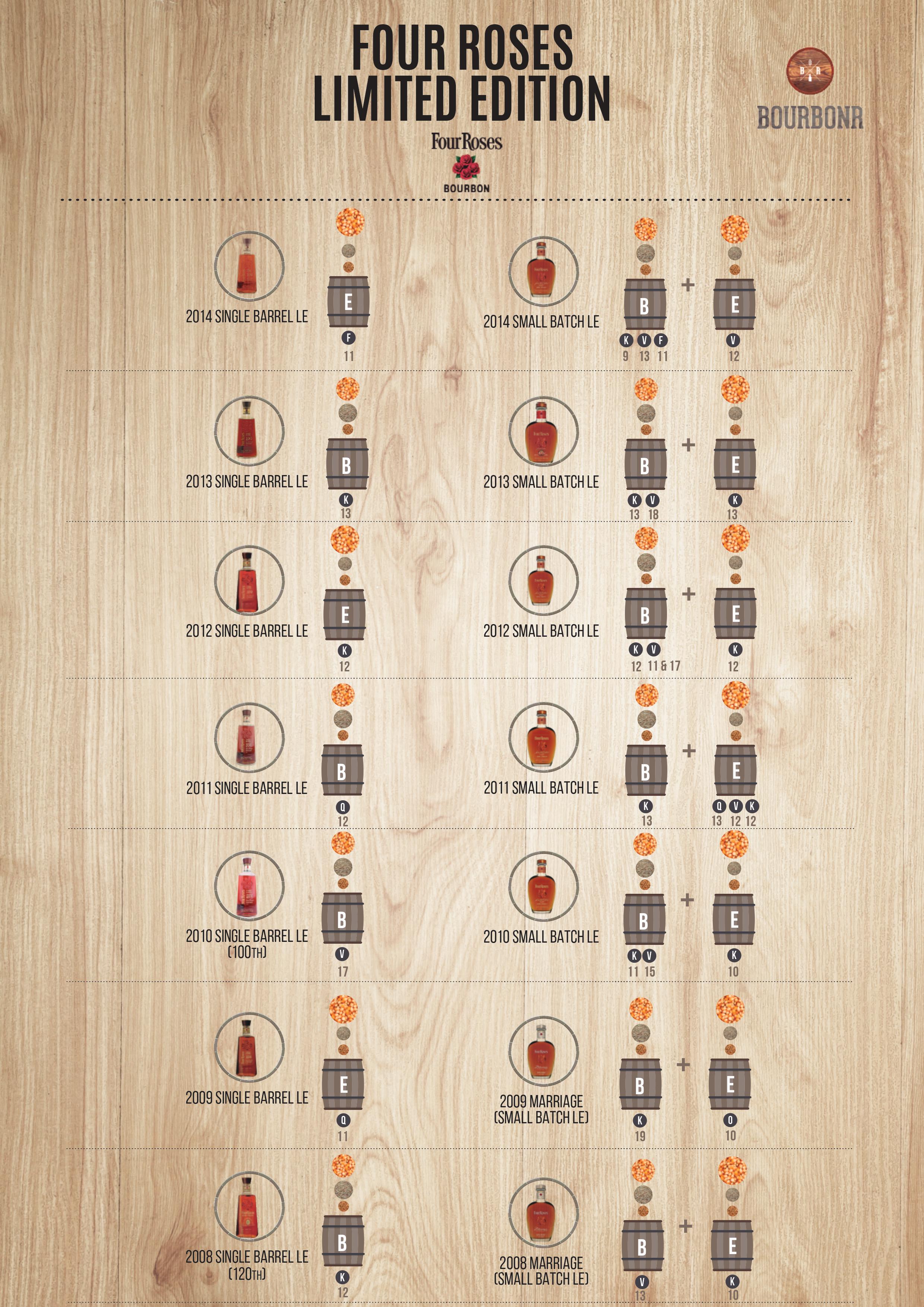 If you're really ready to take your Four Roses knowledge to the next level check out Sipp'n Corn's post about deciphering warehouse location. Here's an explanation of a barrel purchase I did for Bourbonr. This barrel was the from the east side of warehouse "M" (ME barrels have gained their own loyal following). It was aged on the 29th rack (180 racks in total) and the 1st tier of the rack. It was the 16th barrel of the "P" barrel. The more you know!