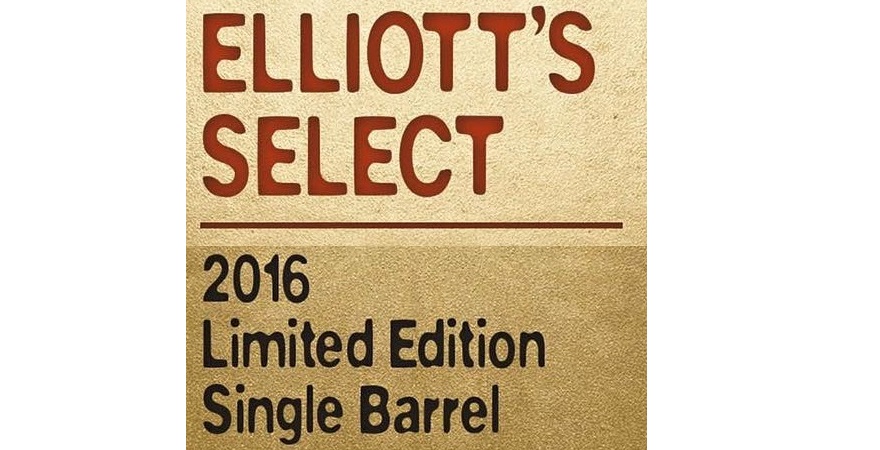 Update: Retail price will be $110 and it will release as early as late April to early May.
After taking a one year hiatus Four Roses has announced the return of their Single Barrel Limited Edition in 2016. It also comes with an additional name "Elliott's Select". Making this relase the longest name in bourbon histors "2016 Four Roses Single Barrel Limited Edition Elliott's Select". The new SBLE will honor the new Four Roses Master Distiller Brent Elliot with  14-years-old and OESK mash bill bourbon.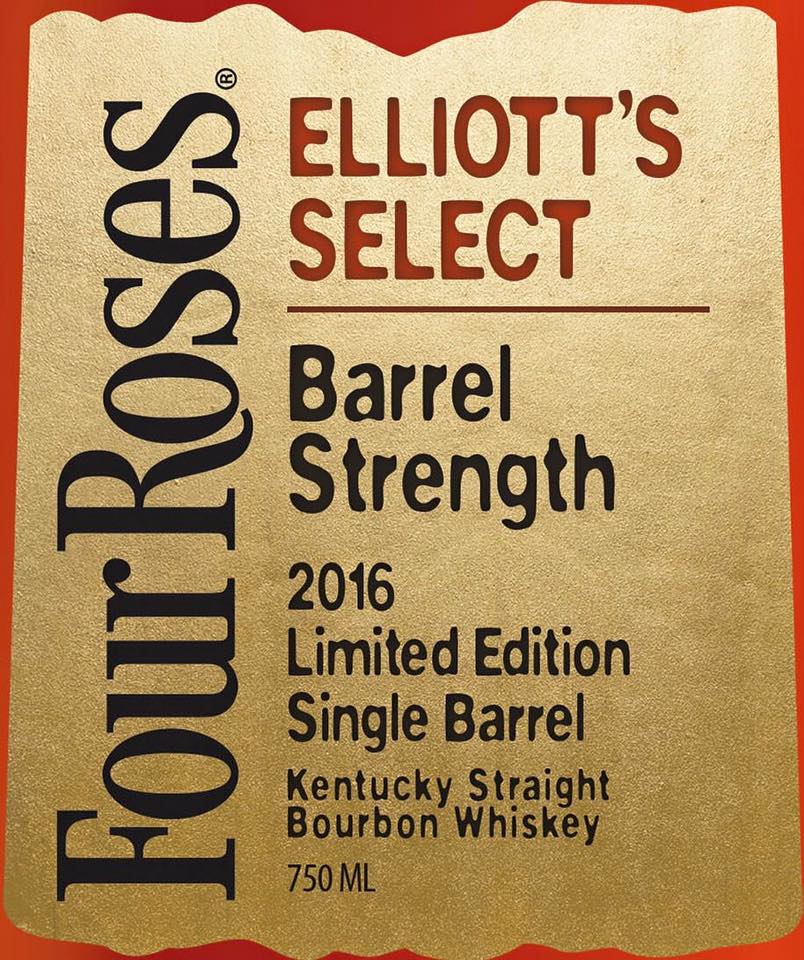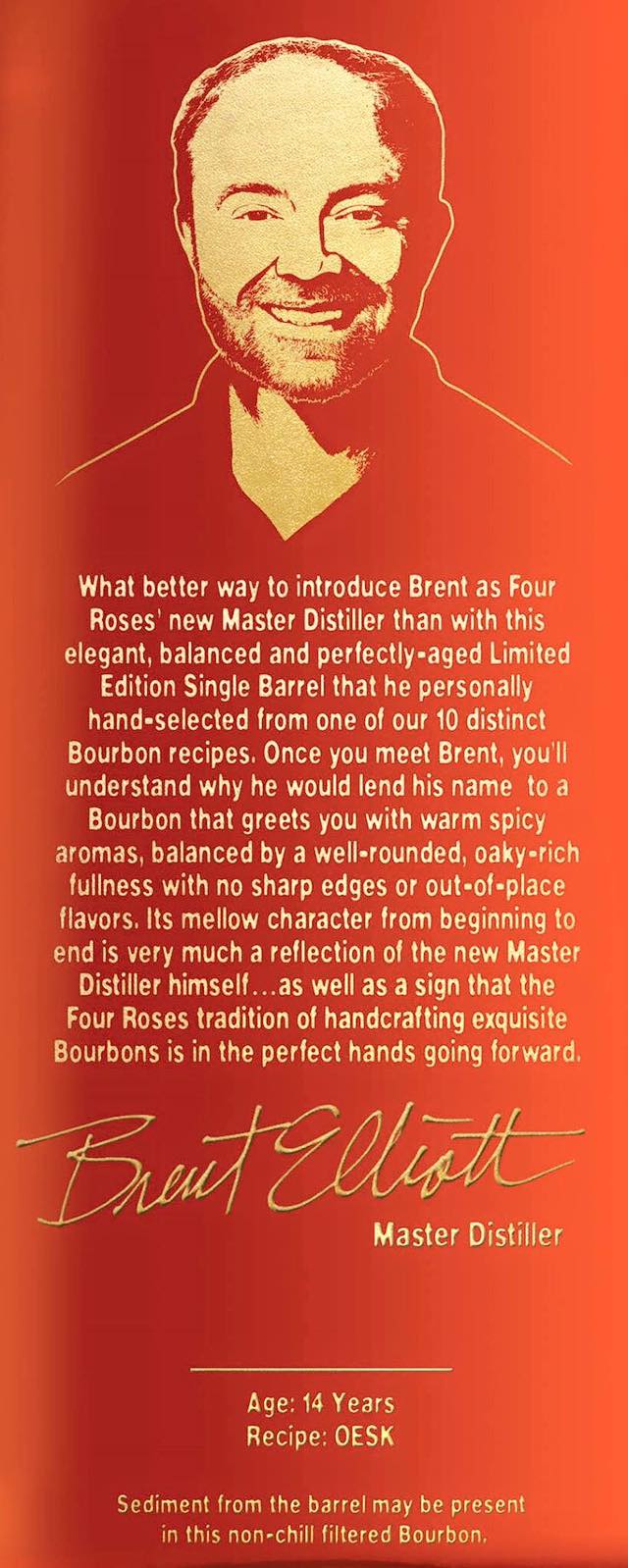 What better way to introduce Brent as Four Roses' new Master Distiller than with this elegant, balanced and perfectly-aged Limited Edition Single Barrel that he personally hand-selected from one of our 10 distinct Bourbon recipes. Once you meet Brent, you'll understand why he would lend hi name to a Bourbon that greets you with warm spicy aromas, balanced by a well-rounded, oaky-rich fullness with no sharp edges or out-of-place flavors. Its mellow character from beginning to end is very much a reflection of the new Master Distiller himself…as well as a sign that the Four Roses tradition of handcrafting exquisite Bourbon is in the perfect hands going forward.
This is exciting news! OESK is in my top 3, if not my favorite, of the Four Roses 10 mash bills. There's no mention of proof but I'd guess it to be 105-110 range based on other releases.