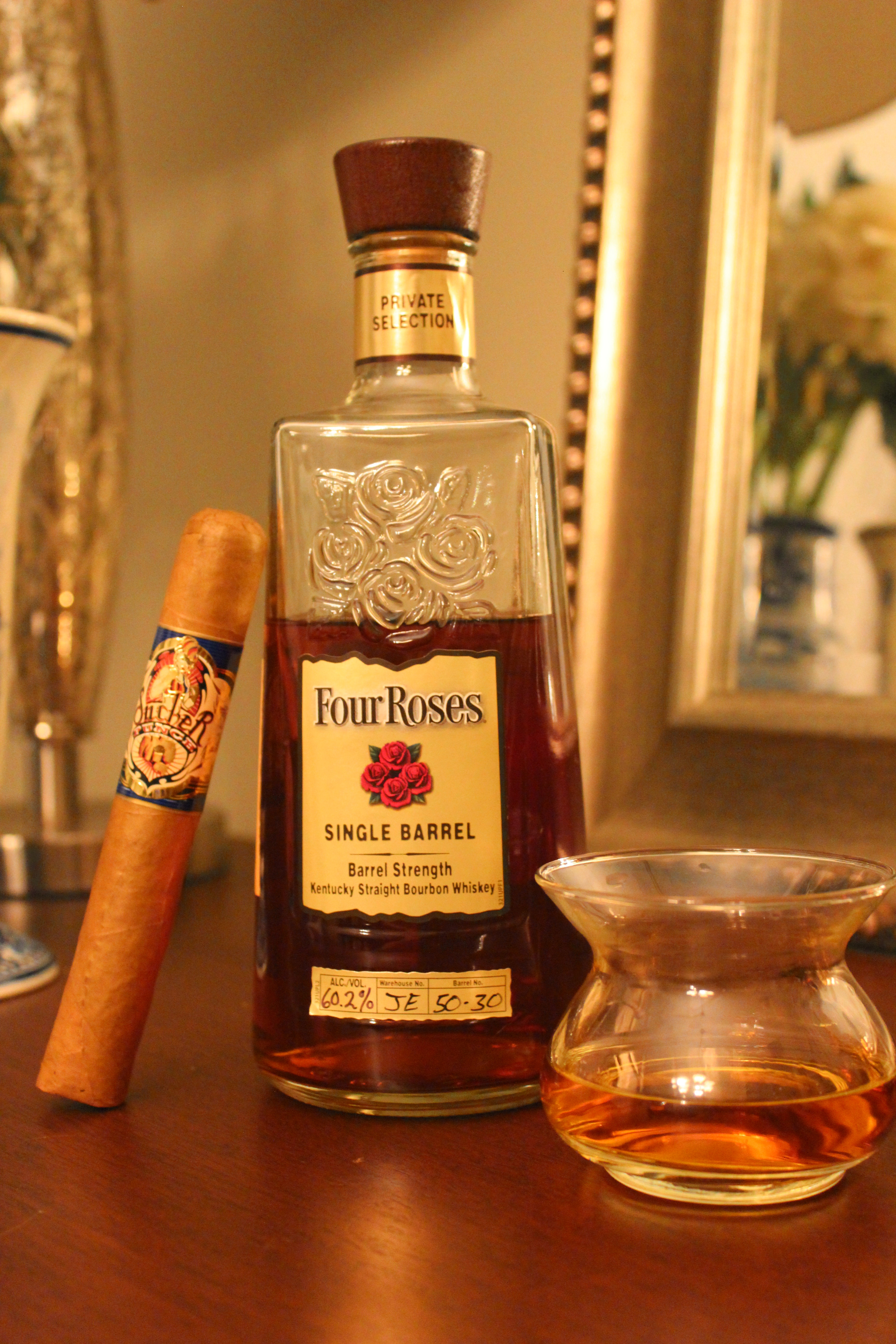 3 Bourbon and Cigar Pairings
Pairings can often be intimidating. Figuring out what flavors work together is often more trial and error than anything else. Pairing a bourbon with a cigar is about matching flavors. Eric over at Stogies on the Rocks has a great rundown on how to pair bourbons with cigars. I suggest relying on what you know. For me that's bourbon.
When I buy a new cigar I'll ask the store about it, try to get an idea of the flavors and then research some reviews online. Based on that I know what direction I should go with the bourbon. If all of this sounds like too much work just grab one of the pairings below. Or, the bourbon and cigar that is closest.
First Pairing – Full Cigar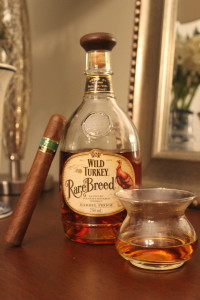 Based on reviews I knew this cigar would have a lot of flavor. Because of that I reached for something that could stand up to this flavor. Wild Turkey Rare Breed turned out to be a very good pairing. The Rocky Patel packed a lot of spice which went well with the caramel(ly) peppery taste of the the Wild Turkey Rare Breed. What I really learned from this is full flavored cigars are probably not my thing but Rare Breed is just so good.
Second Pairing – Medium Cigar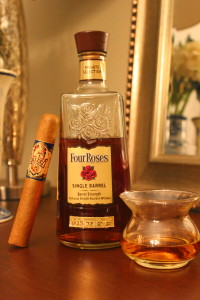 I'm not sure if this was a good pairing or just a good cigar with a good bourbon. The Sucker Punch was sweet, nutty or woody  with a little bit of pepper. A sip of Four Roses rounded out the taste perfectly. This was Four Roses OBSK but regular Four Roses single barrel would work. The bourbon is spicy with its high rye content but also sweet and
Third Pairing – Mild Cigar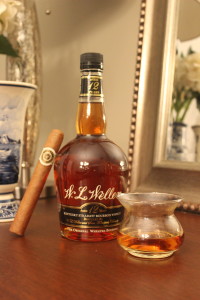 The cigar is mild and with a smooth pull. While the Macanudo isn't nearly as flavorful as the other 3 it's really improved by the Weller 12. The WL 12 is woody, sweet with a maraschino cherry finish. This could be a daily smoker and drinker.
What are your favorite bourbon/cigar pairings?
Based on reviews I know