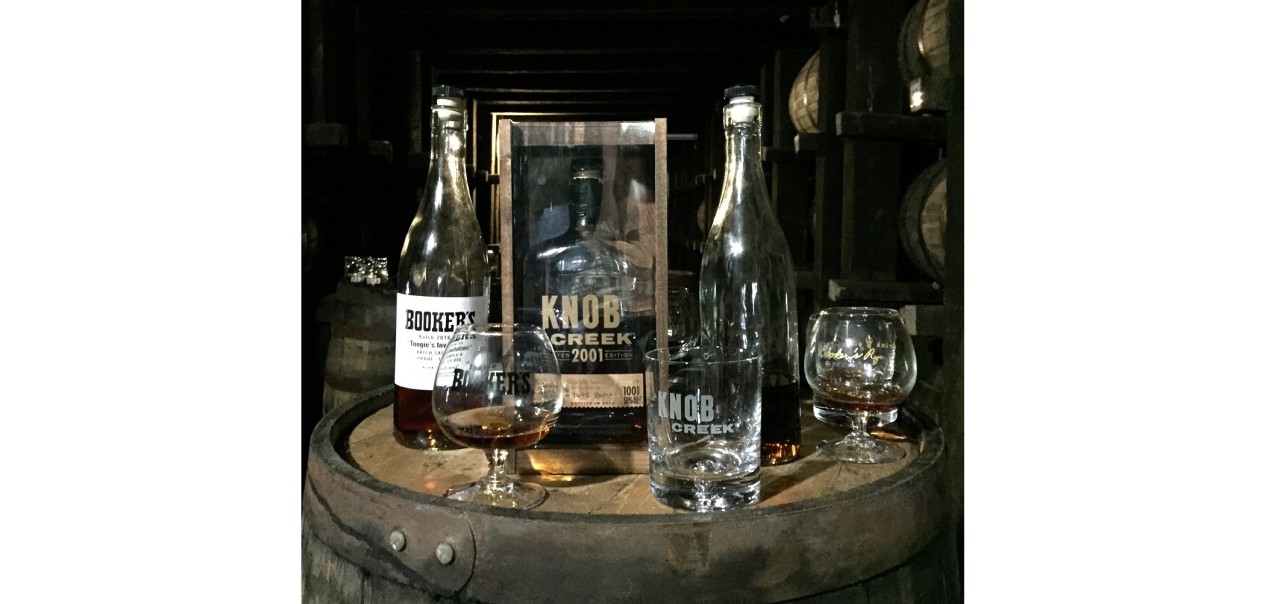 This week, me and several other whiskey writers got an opportunity to take part in the first tastings of the new Booker's Rye. Tasting whiskey at a distillery is always fun, and it was an honor to be a part of it. This one will go down as one of my favorite bourbon/whiskey experiences so far. Here are the details of the release.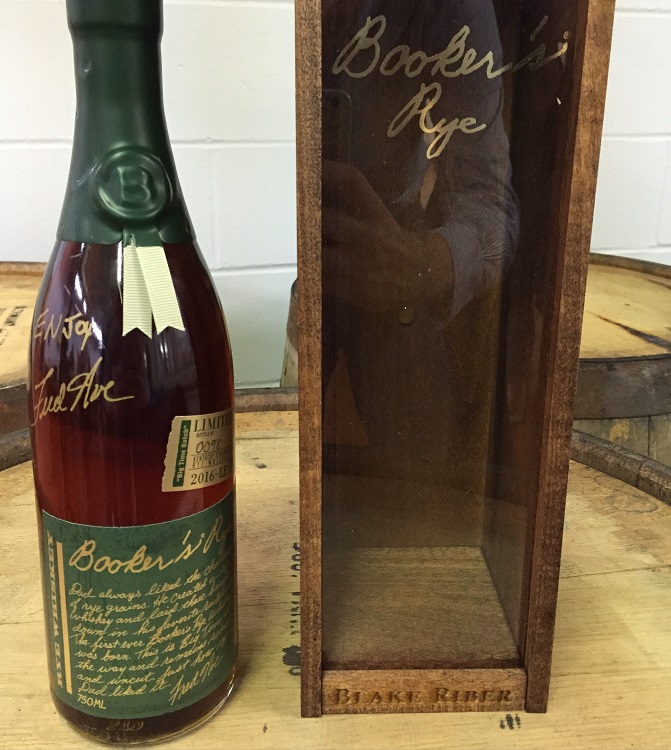 Age: 13 years one month
Proof: 136.2
Price: $299
Mash bill: Unknown. Fred did say that this rye was different from their regular rye. My guess is somewhere between 70%-80% rye. Their typical rye is 51%, and the taste isn't like other 95% ryes I've had.
Bottle count: No clear answer on this either. Fred said there were 100 barrels in the release. Based on my experience with similar barrels I'd estimate between 80-140 bottles per barrel. That's a big range, but not all of the barrels came from the same level of the warehouse. Based on all of this I'd say there's around be 9,000 bottles in the release. Also, note that the bottle numbers are only four digits.
Expect to see bottles hit the shelf starting June 1st.
A Day At Beam
The day began with a tour of Jim Beam distillery. No matter how many distillery tours you've been on, it's still fun to see where bourbon is made. The massive scale that Beam does produces bourbon even more impressive. While walking through the bottling line myself and a few of the other bourbon nerds noticed empty boxes of Booker's Rye. As our cameras came out the tour guide quickly shuffled us along to prevent us from spoiling the fun to come.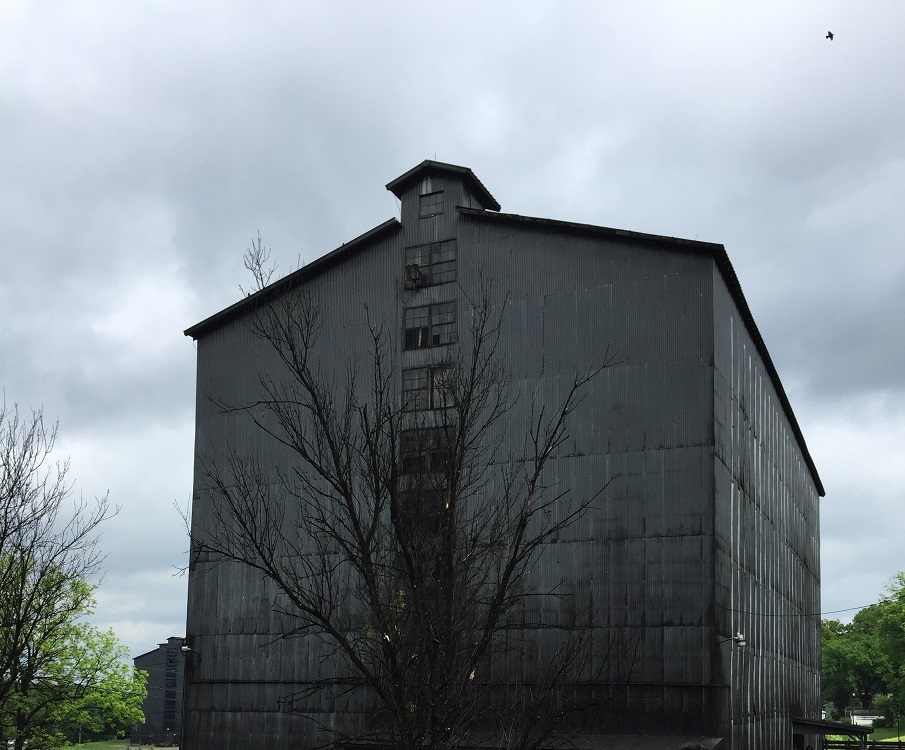 After finishing the tour and some gift shop purchases we headed to the warehouse to taste. First up was the newest Booker's Roundtable pick (more to come on this in a later). Second, we tasted the new Knob Creek 2001 (you'll have to wait a week for this post as well). Finally, the Booker's Rye. I'm pretty sure everyone went back for a second pour on this one.
After tasting the rye, it was back to the bottling facility for the bottle unveiling and to try our hand at the final few steps in packaging. The packaging process includes hand writing the bottle numbers, adding the Booker's "B," dipping in green wax and boxing the bottle. If you're lucky enough to get a bottle labeled 0002-0013, I'm sorry. That's my terrible handwriting on your bottle. In my defense, I warned them that I failed penmanship in elementary, and I've never recovered. After refining our packing skills we got a chance to package our own bottle. It's crazy how hands on the Booker's packaging process is.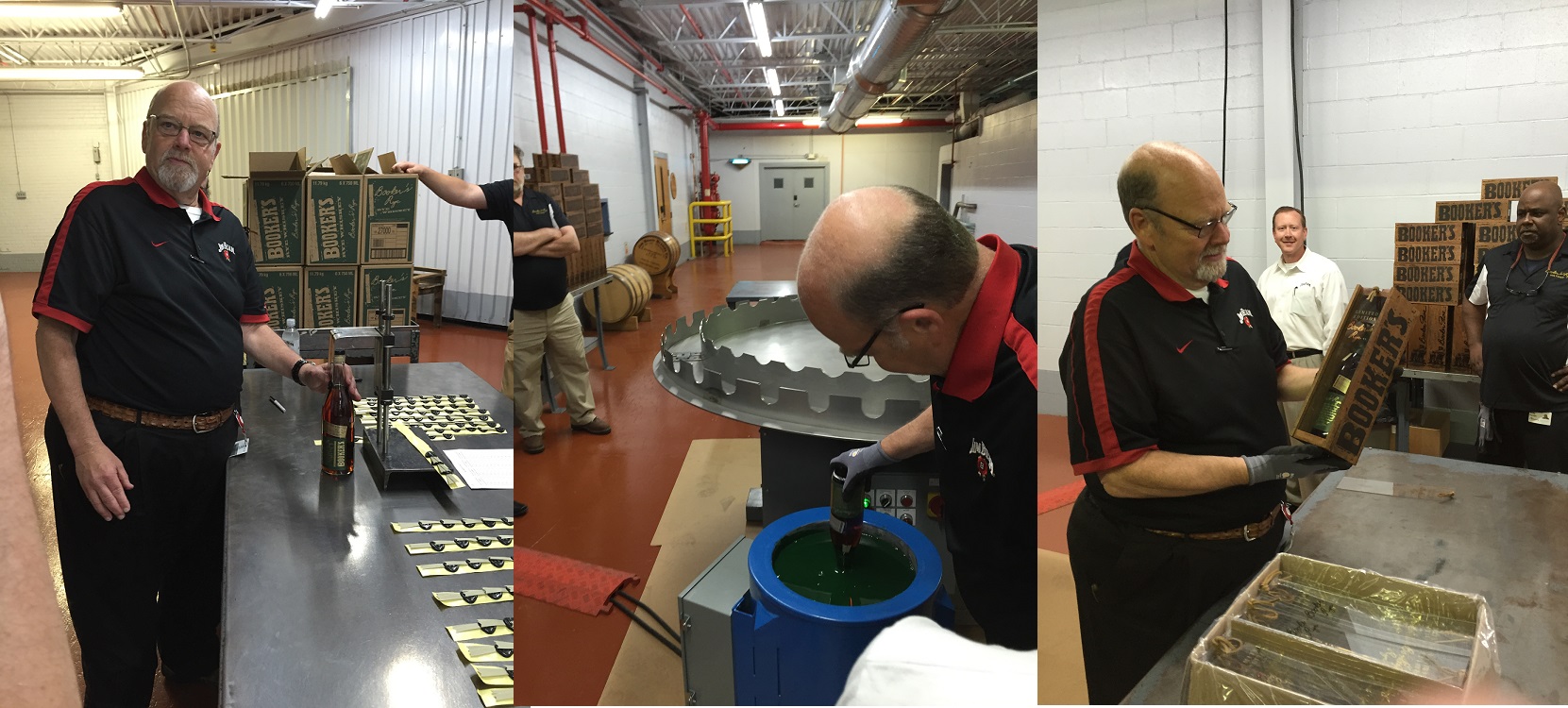 Booker's Rye Review:
The initial notes are fruity and toffee. There's some black pepper spice. Not too spicy and it fades to more cinnamon/nutmeg. It tastes like apple cobbler with the sweet fruity spicy notes. It has an almost caramel chew to it. The finish is well balanced with a tannic wood note. It's delicious, and I feel like these barrels were pulled at the perfect time. It's complex and balanced.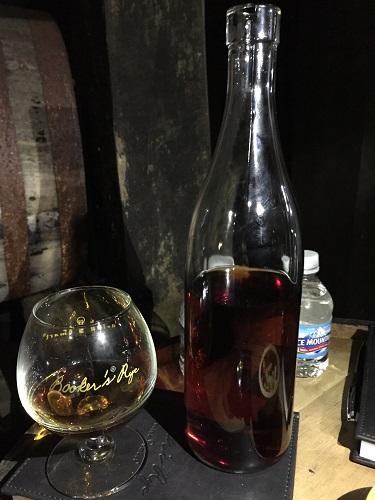 Based on the circumstances I tasted this whiskey, I didn't want to be over excited about it. After tasting it's hard not to get excited about this release. This whiskey is special. The availability of aged rye is slim. Add barrel proof to that and the list is even smaller.
The question everyone wants to know. Is it worth the $299 pricetag? That's an impossible question to answer because it varies for different people. I enjoyed it much more than Thomas Handy which frequently sells for more than $300 on the secondary. Would I rather have five bottles of Booker's for the same price? Probably, but I don't think there's any bottle I'd prefer more than five bottles of Booker's. I'll still be ready to buy a bottle if I see one at retail. For me, that's the deciding factor. If I'm going to spend money, it's got to be great.
There's plenty of guys that will pass because of price and I understand. I would still suggest that you hunt down a pour at a bar. There's also no doubt that this bottle will be at least $600 on the secondary. Because of that, I don't blame Beam for the increased price tag. It's the nature of the bourbon world today.