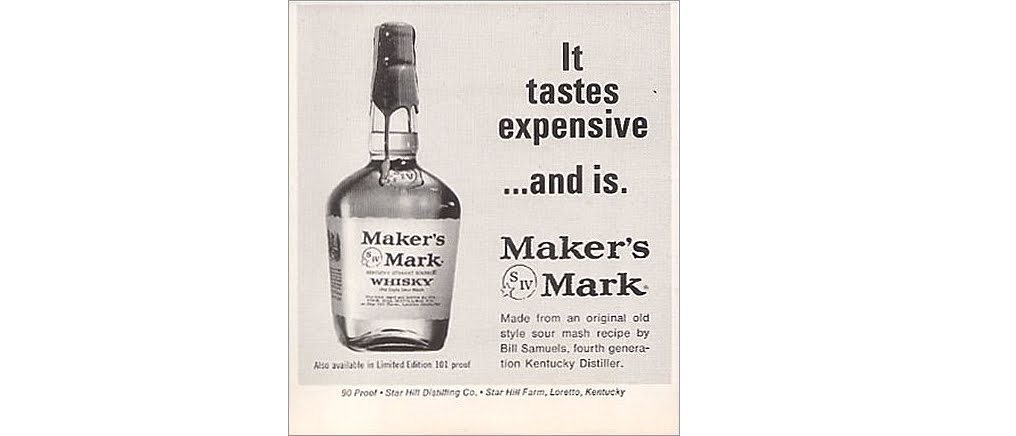 Maker's Mark (MM) is the last major distillery added to the "Bourbonr Mash Bill Break Down" list. Initially, I didn't plan on creating one for MM. They only have one mash bill and for the first 60(ish) years of the distillery, there was only one product. I've been told that Bill Samuels would say "Do you see a Chateau Lafite Reserve? No! That's why there's only Maker's Mark bourbon." Whether or not the quote is authentic the gameplan is true. Sure, the bottle may have changed, but the bourbon remained unchanged for over half of a century.
Maker's has released three new products in the last seven years. I don't forsee them keeping this pace but I think it's time for a cheat sheet. Maker's Mark purist may see these new releases as watering down the Maker's Mark brand but I would disagree. Maker's Mark has always produced a consistent unique bourbon. Now they're expanding on that quality. They've made "wheated" bourbon readily available since before it was trendy. At 110 proof, they also have the lowest barrel entry proof among  major distilleries. Maker's Mark is one of the only major distilleries to rotate their barrels in the warehouse for consistent aging. Want to talk about a hands-on process. Imagine moving 53-gallon barrels of bourbon around a rickhouse.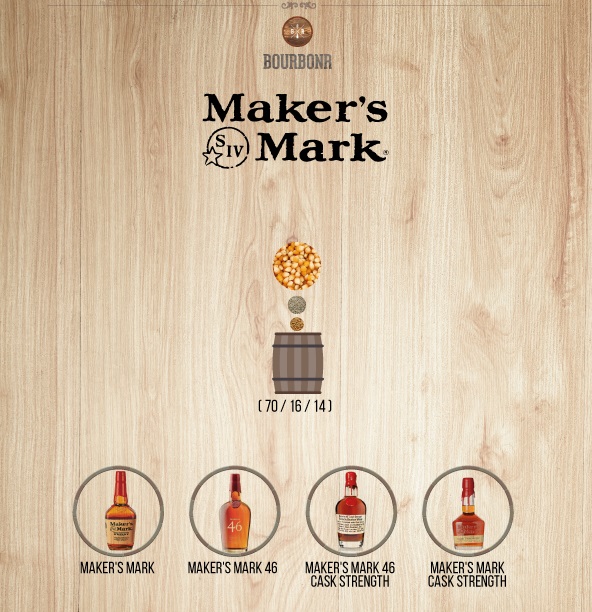 If you're interested, you can download the PDF version here.