Buffalo Trace just received approval for a new expression in the EH Taylor line. E.H. Taylor Four Grain will be a mix of corn, barley, rye and wheat. This will be the fifth expression in the E.H. Taylor line. To be honest, things are getting a little confusing. I defended Season Wood while others were claiming it watered down the Taylor name and a wheated bourbon didn't belong in the brand. Now that Buffalo Trace appears to see the EH Taylor(EHT) line as their launch pad for limited releases I find it strange. Isn't this what Buffalo Trace Experimental Collection (BTEC) is for? Maybe, if a release is exceptionally good it skips BTEC and goes straight to EHT?
Some other questions I have about the release. Did they start with a four-grain mash? Or, is this just a mixture of rye bourbon and wheated bourbon?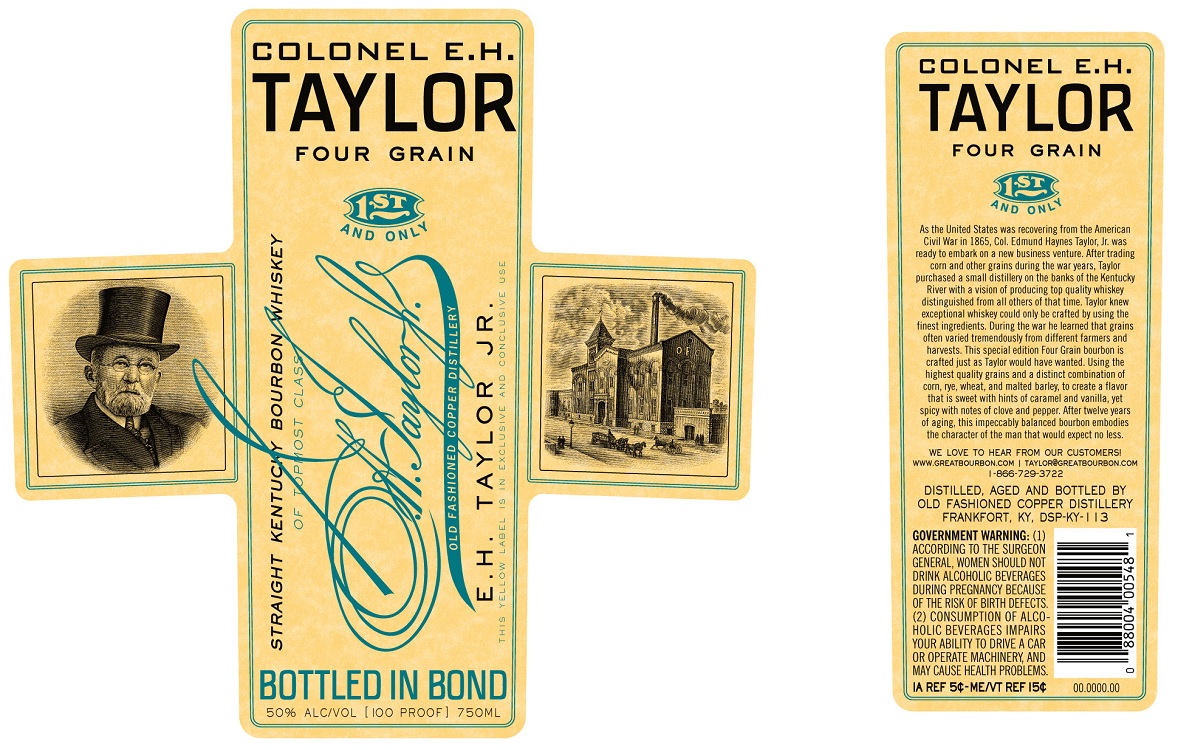 EH Taylor To Release Four Grain Bourbon Details
Proof: 100
Age: 12 years
Mash Bill: Unknown
Price: Probably similar to Seasoned Wood and Cured oak $85
Will it sell? Absolutely.