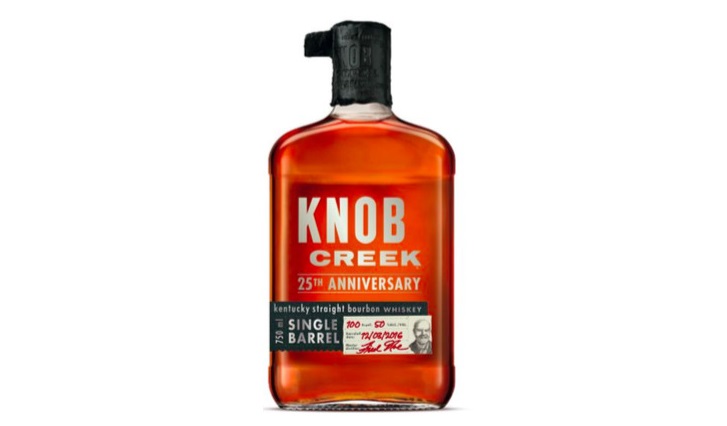 This is the review for Knob Creek 25th Anniversary Bourbon. This is a new format for Bourbonr. For this review, I've included a live review I did on the Bourbonr Facebook group. Forgive the awkward fumbling and pauses. It seems so much more natural live 🙂 I do these reviews live and taste for the first time. I like to get my first reaction to a bourbon instead of taking the time to think about it. After the review, I go back and taste again and see how I feel. For the tasting part two, I'll include my thoughts below the video.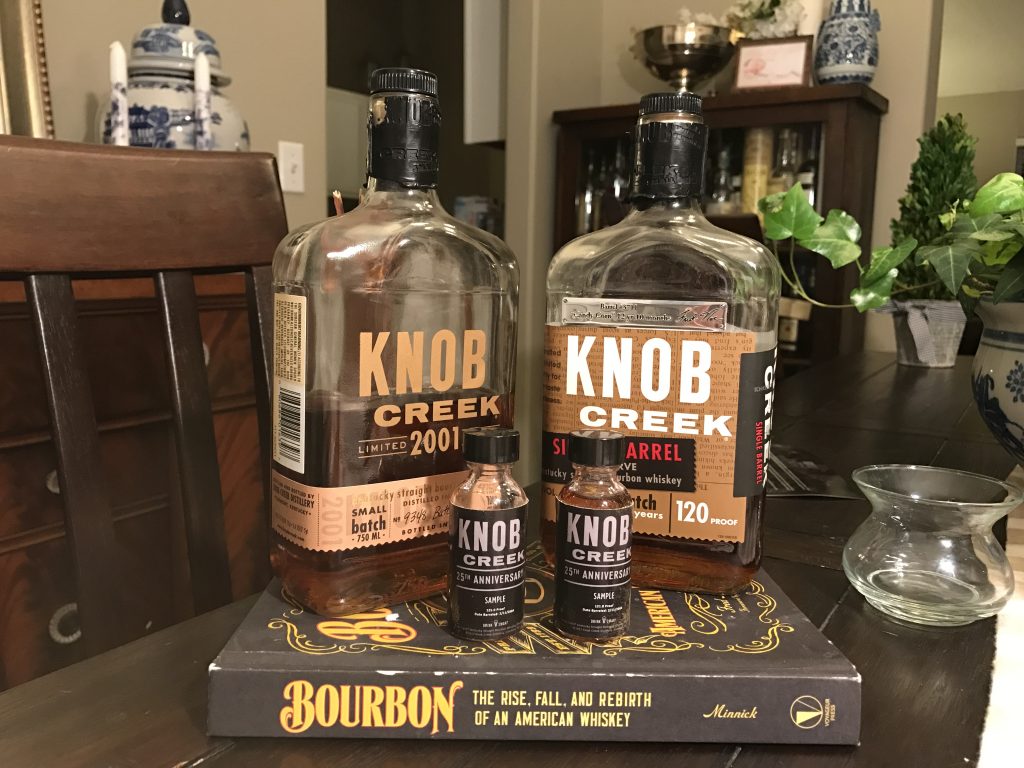 Knob Creek 25th Anniversary details: 
The Knob Creek brand was released in 1992 by the Jim Beam Distillery and its Master Distiller Booker Noe. Knob Creek was a part of the new "Small Batch" lineup from Beam. Knob Creek is from Beam's "low" rye mash bill. Estimated at 77/13/10 – corn/rye/barley.
Single Barrel
Cask strength 120-125 proof (varies by barrel)
12-13 years old (varies by barrel)
300 barrels – roughly 25,000-30,000 bottles
Retail $129.99
Release date – June 2017
Sample A (121.8 proof) – sweet, spicy and tannic finish. Notes of orange peel, black pepper, and pipe tobacco. Pretty good nose and taste. Falls off to a dry short finished
Sample B (125 proof) – Caramel and cherry syrup. Rich and oily mouth feel. Nice spice notes of red pepper and mint. The finish lingers more the sample A. This is a really good bourbon.
After tasting a second time I solidified my first tasting notes. Sample B was exceptional. I'd definitely buy a bottle. Sample A was pretty good but I would put it on par with most good Knob Creek single barrels or private picks. I was nervous for this release. Knob Creek 2001 Limited Edition was less than stellar in my opinion. However, I think Beam recreated a little of the Booker's 25th magic (maybe they should add "25" to all LE's) with this bourbon.
The tricky part is the price and barrel differences. Would I pay $130 for sample A? Pass. For sample B? All day. This goes for basically every limited edition but I'd try it at a bar first. If you love Knob Creek and became jaded after KC2001 you'll be pleased with this release.