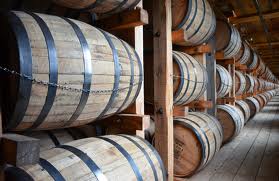 Confused by the Bourbon lingo (single barrel, proof, NDP, etc.) ?
Here are some of the more common Bourbon questions answered. Feel free to add any other FAQ's
What does Single Barrel mean?
– The Bourbon has been aged in a single barrel and only Bourbon (and water) from that barrel has been put in to the bottle.
What is Small Batch Bourbon?
-Small Batch Bourbon is when the distillery or bottler selects a small amount of barrels and mixes them together. This allows the distiller to balance flavors by adding different years and recipes to the batch as well as produce a more consistent product. The number of barrels to be considered small batch isn't regulated  but it is usually somewhere between 10-50. read more