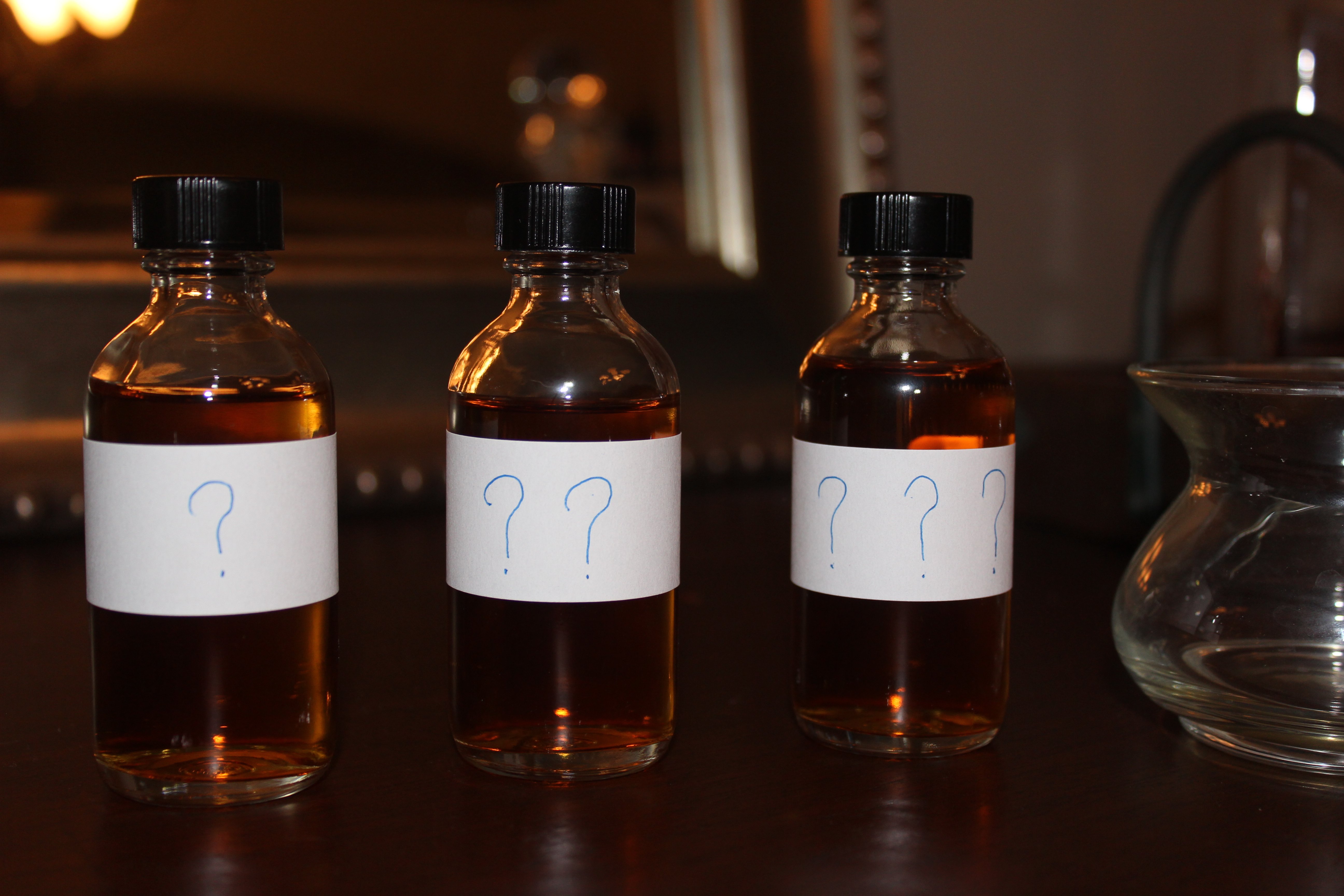 Blind Tasting Bourbon
Lets begin with what a blind tasting isn't. A blind tasting isn't selecting 3 bottles of bourbon and having your spouse pour them while your back is turned. True blind tasting is when you have no idea what will be in the glass. It could be Pappy Van Winkle 23 or Cleveland bourbon. It's up to you decide whether or not the bourbon is good. True blind tastings reveal how good your favorite bourbon is. Maybe I have a twisted sense of humor but there's nothing funnier than seeing a guys face when they realize they rated their favorite bourbon at a 70 or less.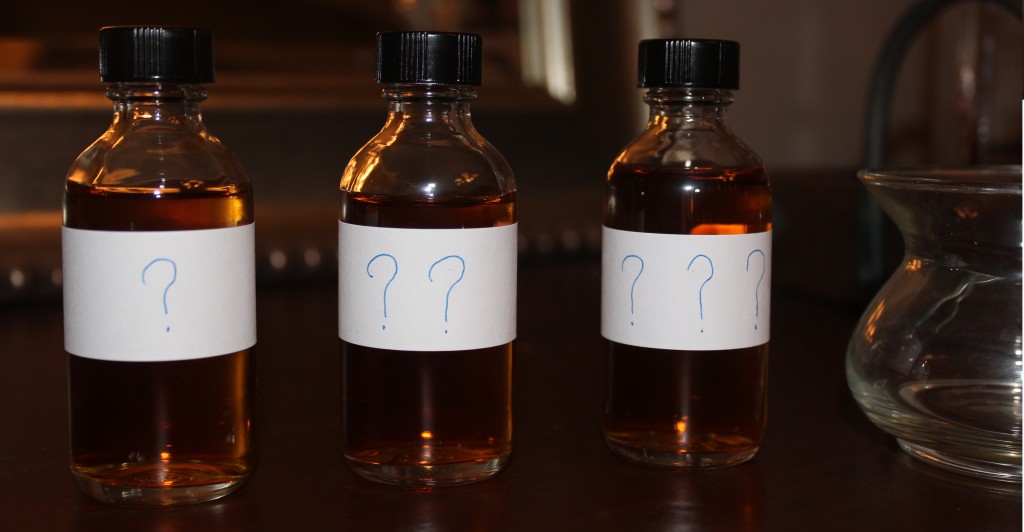 Things I've Learned From Blind Tastings:
– I tend to like sweeter bourbons.
– Buffalo Trace is probably my favorite distillery.
– My palate isn't as great as I thought it was. I can usually get the distillery right but before blind tasting I assumed I would be able to call some of my favorite bourbons without a problem. Usually, that isn't the case.
– Cost doesn't always correlate to quality (no surprise but still important to remind myself). Take a look at most reviews. Any bottle $50+ is going to be in the 90's and 95% all of reviews fall between 85-95. If I pay more than $50 for a bottle I want it to be good and I will even lie to myself to prove myself right. Never underestimate the power of price, label and marketing. Blind tastings remove all 3.
How to Organize a Blind Tasting
Option 1 – Invite friends over and have the bourbons poured before they arrive. It's fun to be "in the know" while they're tasting. Not being able to partake in the tasting usually eliminates this option for me.
Option 2 – Everyone brings a bottle without revealing the label. The best way is to use an unmarked bottle. You're not fooling anyone with a Markers Mark bottle that has the label removed. With this option everyone gets to participate.
Option 3 –  If schedules don't align have everyone fill a couple sample bottles and then swap. This method works best with 3-4 people filling 2 bottles a piece. Everyone can taste at their own pace.
The most exciting part of the blind tasting is the reveal. After you reveal each bottle compare tasting notes and ratings with everyone. It's interesting to see how everyone's taste is different. I may rank Sazerac 18 lower than EH Taylor Small Batch (this is a hypothetical of course) because I don't like rye as much. I definitely won't pay more for the Saz but may spend extra on a bottle of EH Taylor Barrel Proof. Most importantly just have fun with it!
My Favorite Blind Picks: