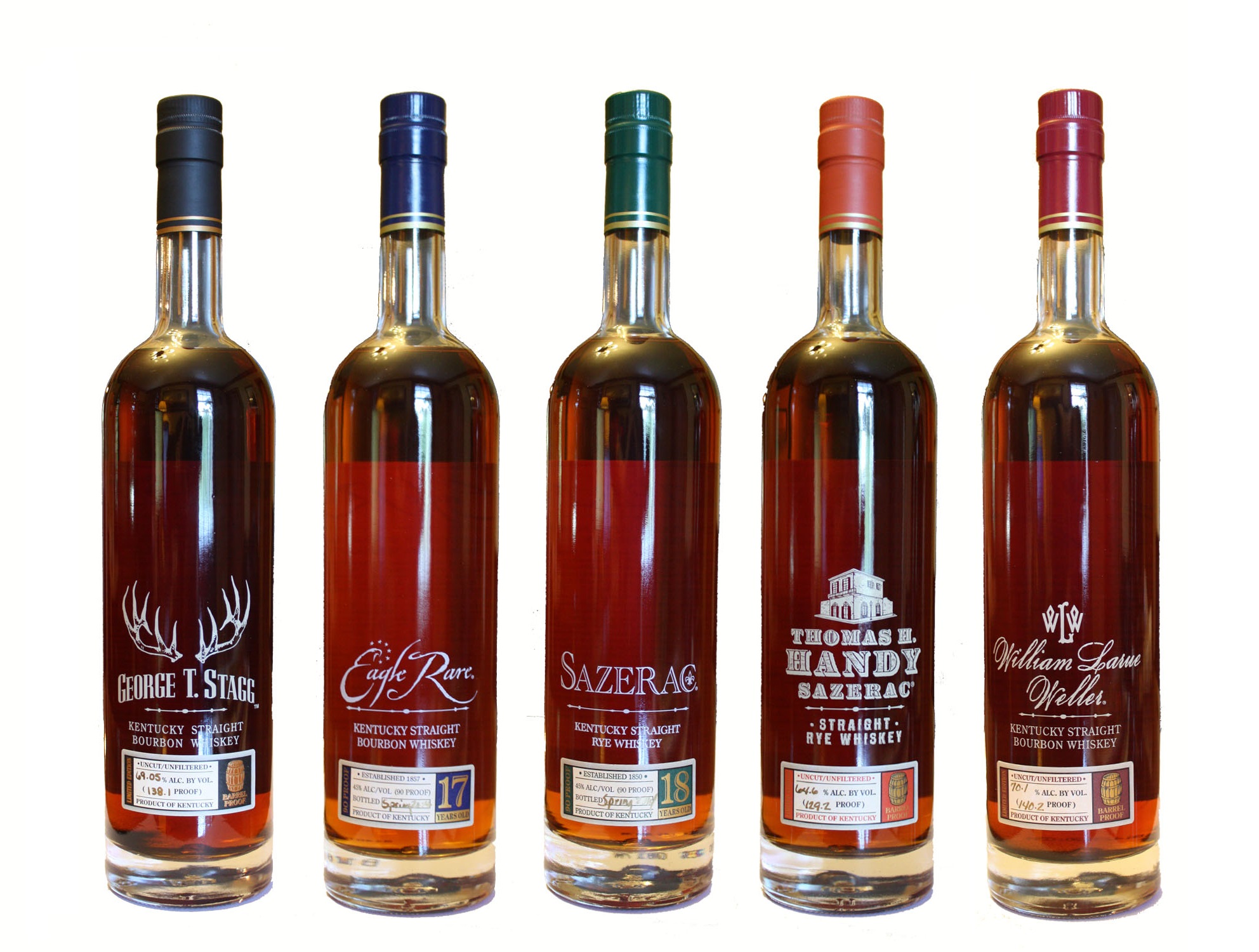 History of the BTAC
Every fall for the past 15 years Buffalo Trace Distillery has pumped out some of the best bourbons and rye whiskies with their Antique Collection (BTAC). Collectively, the Antique Collection has won over major 150 awards from almost every whiskey competition in the world. These awards range from "Whisky of the Year" in Jim Murray's Whisky Bible to Double Gold Medals at the San Francisco World Spirits Competition (but you already know how I feel about whiskey competitions). Aside from that, George T. Stagg holds one of the highest honors bestowed upon a bourbon which is Bourbonr's (my) favorite bourbon.
Currently, the BTAC is made up of 3 bourbons and 2 rye whiskies (George T. Stagg, William Larue Weller, Eagle Rare 17, Sazerac 18 and Thomas H. Handy) however that was not always the lineup for the BTAC. Let's take a look at the origins of the Antique Collection and how it has evolved over the years.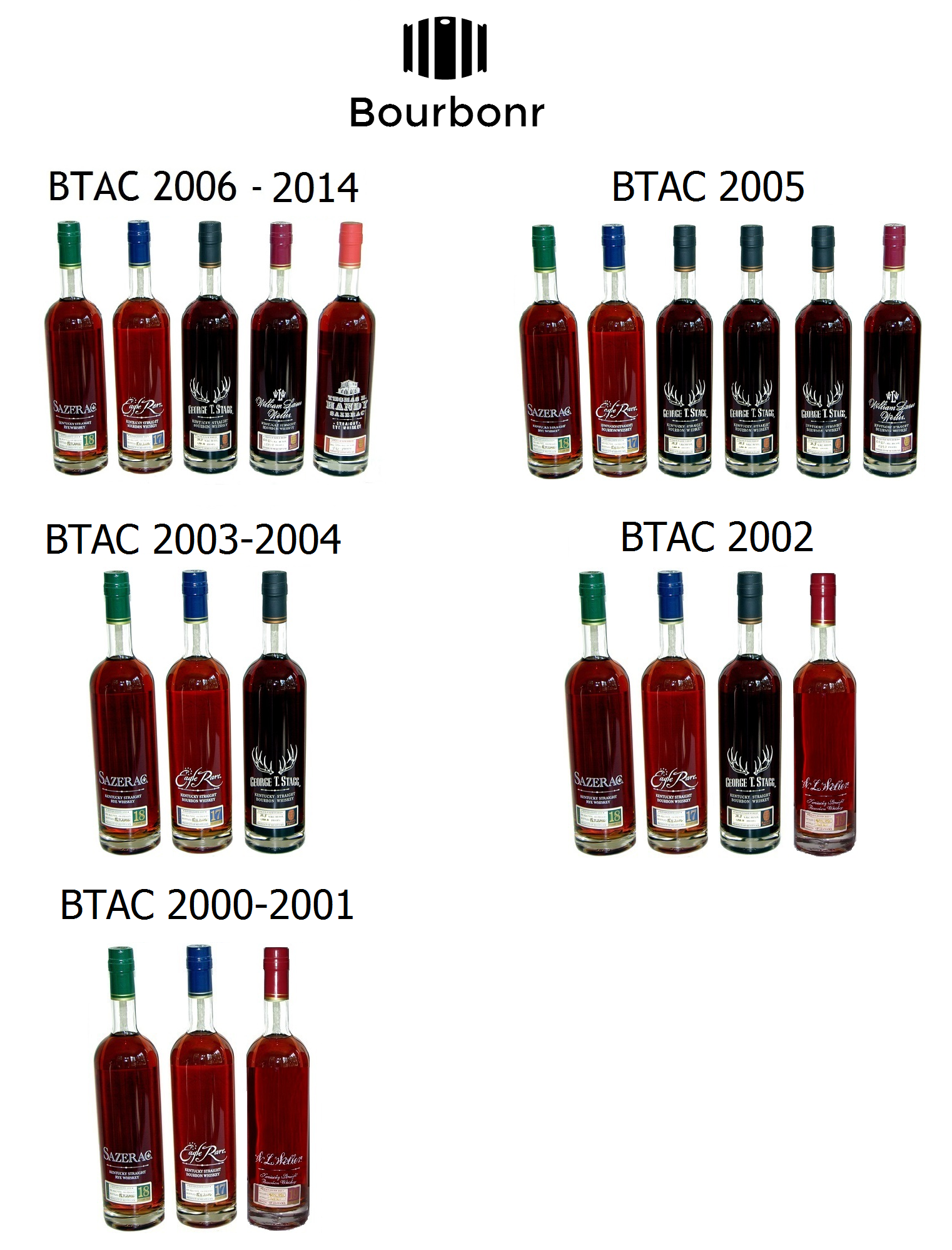 BTAC Stats by Year
There's a lot to digest in these numbers but here are a few things that stick out to me. 1). WHAT WAS GOING ON IN 2010?! In 2010 almost every releases bottle count was significantly higher and in some cases almost double. I've not heard any explanation for this but would be interested to hear everyone's thoughts. 2). Eagle Rare 17 usually isn't 17 years old. 3). There's no use in chasing WLW or Saz 18. They're by far the rarest bottles in the BTAC line up.
What else did you notice?